Boca Raton Real Estate
Mission Bay is in west Boca Raton's unincorporated area of Palm Beach County and was created in 1986 outside of the City of Boca Raton limits to the east. The 500 acres and 3,000 plus residents enjoy ten villages, aka sub-divisions, that creates a mixture of single-family homes, townhomes and condos with some of them in individually gated communities with their own sub-association managed by their own Board of Directors and governed by the master Mission Bay Association. The gated sub-association villages include The Isles Mission Bay, Sonata, Ventura, Reflections, Las Flores and Laguna. The non-gated villages include La Costa, Cordova, Harbour Springs and is managed solely by the master association of the Mission Bay Community Association. Our goal is to educate you about this GREAT Boca community and to help you find Mission Bay Houses for Sale or Mission Bay Homes for Rent.

To see Mission Bay Homes For Sale in west Boca Raton, please call Russell Spadaccini, REALTOR® Signature Real Estate Finder at 561.338.7594 or email Russell@BocaRaton.com
---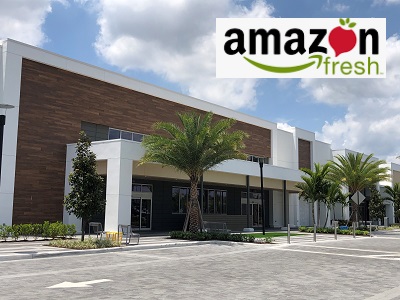 Amazon Fresh Uptown Boca is the newest addition to west Boca Raton's hottest new shopping center. Amazon announces more Southeast Florida corridor plans and is opening their first store in Palm Beach County inside west Boca Raton's high-end mixed-use residential and shopping center, Uptown Boca. This is west Boca Raton's newest development in years! It will truly have a local's vibe by having the 456 Uptown Boca Residence apartments that range from 1, 2, 3 and 4 bedrooms in the same Uptown Boca Community.

To see the Uptown Boca Apartments in Boca Raton, please call Russell Spadaccini, REALTOR® Signature Real Estate Finder at 561.338.7594 or email Russell@BocaRaton.com
---
Boca Raton Apartments

Are you moving to Boca Raton, FL? Boca Raton is world renowned for its hospitality, extraordinary customer service, tropical beauty, small town charm, beautiful beaches and easy access to all of South Florida's major attractions and plenty of job openings at Fortune 500 companies that have offices in Boca. Check out our list of Boca Raton Apartments that are available for immediate rent.
---

The Berman Law Group is a staple in the Boca Raton Community. They have been established since 2008 as Boca Raton's top personal injury attorneys and have quickly garnered a well deserved reputation as indefatigable and fearless defenders of the rights of their clients. With their office headquarters located in central Boca Raton their drive and desire to be among the top attorneys in Florida, has paid off. They now have a full service law firm that handles all types of legal practice areas. So, we invite you and your friends and neighbors into the best Boca Raton Law Firms.
---
It is true that a single 90 minute session of Hot Yoga can help you burn up to 1,000 calories, which is said as good as other forms of cardiovascular exercises. And, the poses involved benefit your digestive system and endocrine system, which in turn boosts your metabolic rate. So, why not try one of our Hot Yoga Boca Raton, Davie, Deerfield Beach Yoga or our Fort Lauderdale locations. New Members enjoy 50% OFF their first month. Give us a call at Boca Raton Yoga Joint: 561.257.0032 or at Deerfield Beach Yoga Joint: 954.519.4440.
---

Are you relocating or expanding your business? Investments Limited offers retail leases, warehouse leases, and office leases in well-established areas throughout Boca Raton, and many of these properties feature covered parking, stunning views, or recent renovations. With availabilities catering to a wide range of business space needs, Investments Limited is committed to providing its customers with Boca Raton leases that not only have excellent visibility and high traffic but also affordable rent. Other south Florida cities are also available.
---
The Royal Palm Yacht and Country Club Homes for Sale are in one of south Florida's most luxurious and exclusive communities and is internationally acclaimed as one of the most exclusive yachting communities in the entire country. RPYCC boasts an exclusive 450 acre premier private country club with a full-service marina facility, several five-star fine dining options, a state of the art fitness center, multiple clay tennis courts, swimming pool, and croquet courts. Owners of these premiere 700 estate properties are either on deep-water that can dock their yachts behind their property, which directly accesses the Boca Raton Inlet and provides direct ocean access with no-fixed bridges or are along the 18-hole championship Jack Nicklaus Signature Golf Course that provides high-end services to exclusive clientele both domestically and internationality.
---
---

New boutique Wine Store in Boca Raton opens downtown.
This unique Boca Raton Wine Store Delivers to your Home or Office. It's the only Wine Delivery Service in town!
Place your order online at WineEvents.com or call 561.338.7594 to place your order over the phone. Enjoy FREE DELIVERY to Palm Beach and Broward County.
Featured Winery of the Month is Phelps Creek Vineyards from Oregon. We're very excited to be the first retail store in Florida to sell their wines. The Phelps Creek Vineyards 2011 Pinot Noir Cuvee Alexandrine scored 92 points by RobertParker.com ($49.00), 2010 Pinot Noir Columbia Gorge scored 91 points ($29.00), 2011 Chardonnay Estate Reserve scored 91 points ($32), and for those dessert wine lovers the 2009 Pinot Gris Vin De Glace Mt. Defiance is spectacular ($30.00)!
---
---
---
---
---
---
---
---
---
---
---
---
---
---
---
---
---
---
---
---
Boca Raton Marketing, Boca Raton Airport, Boca Raton Golf Courses, South Florida Events,Boca Raton Foreclosure Attorney
---
---
---
---
---

---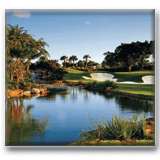 ---
JARDEON Decorative Acoustic Panels White SoundProofing for Wall, Beveled Edge Tiles 12'' X 12'' X 0.4'', 6 Pack