Raymond Lee Jewelers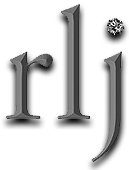 contact: Lee Josephson
address: Palms Plaza
22191 Powerline Road, Suite 12B
city: Boca Raton state: FL zip: 33433
phone: 561.750.7808 fax: 561.750.8005
url: WeBuyBigDiamonds.com

---
Sell Your Gold,
Diamonds, and Watches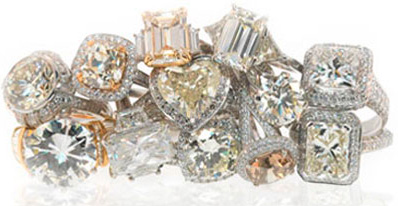 Jewelry Buyers

Raymond Lee Jewelers of Boca Raton, FL realizes that parting with your valuables can be an emotional experience. Their patient and friendly staff will work closely and confidentially with you to make it a simple and pleasant experience. With 26 years and 2 generations of experience in the jewelry business, you can trust Raymond Lee Jewelers to pay you more for your unwanted jewelry. Raymond Lee Jewelers has a full staff of trained appraisers, gemologists, bench jewelers, and certified watchmakers to service all of your needs.

Sell Your Gold

Raymond Lee Jewelers purchases all types of unwanted gold in any condition including; gold coins, gold watches, gold rings, gold bracelets, etc. Due to the ever growing consumer demand for it RLJ will pay a premium for your 18kt and platinum jewelry. Raymond Lee Jewelers also has a large client base waiting to purchase gold jewelry above the market price. Their customer service representatives will be happy to give you a free, confidential quote on your gold, with no obligation. Their expertly trained staff is only a click or phone call away.

Sell Your Jewelry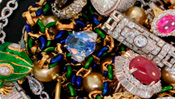 Having numerous outlets in which to resell your unwanted jewelry, Raymond Lee Jewelers will pay a premium on your jewelry. Their beautiful 3200 square foot showroom in Boca hosts the sale of large amounts of secondhand jewelry. Raymond Lee Jewelers also attends numerous trade shows in the US and abroad, including Europe, Dubai, and Hong Kong. This provides maximum exposure which means maximum dollars for your valuables. They are also actively seeking and paying a premium for designer pieces, including, but not limited to; Tiffany, Cartier, Van Cleef & Arpels, David Webb, and many more. Raymond Lee Jewelers is most interested in buying contemporary, estate, antique, and vintage jewelry, including all types of diamond and colored stone jewelry. Large premiums are also paid for fine platinum jewelry made in the early 1900s, or earlier. Raymond Lee Jewelers is always actively seeking large diamond jewelry to cater to their ever growing consumer demand. Stop by or click here to learn more about selling your jewelry.
Sell Your Watches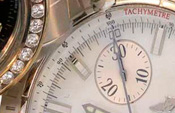 If you are interested in selling your pre owned or vintage wristwatches, Raymond Lee Jewelers is one of the largest buyers. Raymond Lee Jewelers is most interested in purchasing high grade watches, including Rolex, Cartier, Patek Philippe, Piaget, Audemars, Chopard, Panerai, Breitling, and more. If the watch you are interested in selling is not listed here, feel free to call and ask.
The factors that are evaluated when determining cash value for a wristwatch are overall level of desirability and consumer demand, the metal that the watch is made up of, overall condition, type of movement, style, and retail price. Huge premiums are paid for any luxury watches, as well as watches with interesting complications, such as date function, chronograph, day, moon phase, etc. Vintage watches with unusual lugs, dials, or cases will also command a premium. Raymond Lee Jewelers can pay more than the competition by eliminating the middleman and selling directly to their retail clients to sell your watches.
Sell Your Diamonds
Through their consistent ability to pay the highest possible prices, Raymond Lee Jewelers has become one of the largest diamond buyers in the US. They purchase diamonds of all shapes, sizes, and qualities, paying premiums for diamonds larger than 2 carats. They buy non certified diamonds, as well as diamonds with certificates from labs such as GIA, EGL, HRD, and IGI. Their fully trained gemologists will carefully evaluate your diamond, to ensure that you receive the highest possible price to sell your diamonds.
Discreet Collateral Loans
Raymond Lee Jewelers recognizes that it is important to offer their clients more than one option when it comes to making decisions about their treasured valuables. As well as being a leading buyer, Raymond Lee Jewelers is also a leading collateral lender. Raymond Lee Jewelers understands the importance of being able to obtain financial assistance during hard times. Through their collateral loan services, they offer a discreet and confidential alternative to parting with your valuables.
Collateral loans are available on gold, diamonds, luxury watches, precious metals, property, automobiles, aircrafts, and boats. If you possess something of value that is not listed here, call them at 800.329.4367. Throughout the duration of your loan, your valuables are fully insured through Jewelers Mutual Insurance and are kept in the highest rated safes available. We understand the emotion that accompanies putting your valuables in someone else's possession, and makes sure that your valuables are handled with the utmost care and respect.
We pride ourselves in being the company you can trust when you need it most. Flexible terms and competitive rates make Loans On Jewelry your number one choice for collateral loans. Please call at 800.329.4367 or click to the Loan Request page.
Watch Repair by Certified Rolex Watchmakers
For 25 years Raymond Lee Jewelers has been a leader in the sale of pre owned wristwatches and vintage watches. They also have a fully trained staff of certified Rolex watchmakers with over two decades of experience in professional watch repair and restoration. They are able to offer their clients an extensive list of services, from simple to extremely complex. All repairs and restorations are done on store premises, using all original factory parts.

Their Rolex watch service includes the overhaul of movement, which is the complete disassembly of the movement. It is inspected for damage or worn parts. If needed, only genuine Rolex parts are used. It is then cleaned, lubricated & regulated to factory standards. They also replace all gaskets, pressure test, and waterproof all watches back to factory specifications. There is a one year warranty on all full service watch repairs.
All Luxury Watch Brands Serviced
Their Rolex certified watchmakers repair all types of Swiss watches as well as brands such as A. Lange & Sohne, Alain Silberstein, Audemars Piguet, Baume & Mercier, Bedat, Bell & Ross, Bertolucci, Blancpain, Breguet, Breitling, Bvlgari, Cartier, Chanel, Chopard, Chronoswiss, Concord, Corum, Dubey and Schaldenbrand, Ebel, F.P. Journe, Franck Muller, Gerald Genta, Girard Perregaux, Glashutte Original, Graham, Harry Winston, Hublot, Ikepod, IWC, Jaeger-Le Coultre, Omega, Panerai, Parmagiani, Patek Philippe, Piaget, Raymond Weil, Roger Dubuis, Rolex, Ulysse Nardin, Vacheron Constantin, and Zenith. Raymond Lee Jewelers can repair most types of watches, including rare vintage watches. If the watch you have is not listed here, please call 800.329.4367 or
click
to find out if your watch can be repaired.
*Raymond Lee Jewelers is not affiliated with Rolex USA or any watch brand listed.
Jewelry Repairs
Raymond Lee Jewelers prides itself in being able to offer the best jewelry repair service in the South Florida area. Our expert bench jewelers work on gold, silver, platinum, palladium, stainless steel, titanium, and base metal. Some of the items that can be repaired include all jewelry, eyeglass frames, stainless steel watch bracelets, costume jewelry, and much more. If your broken item needs to be repaired and is not listed here, feel free to call and find out. Raymond Lee Jewelers also has a large inventory of gemstones and diamonds to replace your missing stones. Our in-house gemologist will match your stones perfectly, whether it is a common shape and size or rare and unusual.
While You Wait Jewelry Repair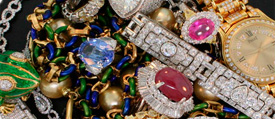 Unlike most jewelry repair departments, Raymond Lee Jewelers employs the cutting edge laser welding technology. Laser welding technology allows Raymond Lee Jewelers to provide their customers with while-you-wait jewelry repairs, as they understand most are not comfortable leaving their valuables. Laser welding technology repairs items that were once deemed unable to be repaired!
Jewelry Appraisals
As the markets continue to rapidly change, it is important now more than ever to update your insurance policies. The purpose of a written jewelry appraisal is strictly for insurance purposes. The jewelry appraisal value is the price you should expect to pay to replace that item in the unlikely event that your jewelry gets damaged, lost, or stolen. When you sit down for your jewelry appraisal you will be seated in the privacy of their own Florida Jewelry Appraisal Viewing Room. The process for appraising your jewelry involves careful study of your jewelry, documenting all dimensions, weight, and style of your jewelry or fine watch. Their in house jewelry appraisal specialist is on hand to evaluate those items that are special to you and make sure that you are protected in the unlikely event that your jewelry gets damaged, lost or stolen. Call their jewelry appraisal specialists today to schedule your appointment. If you are interested in getting a written appraisal on your jewelry, feel free to call or click.
---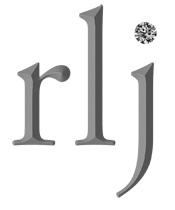 Palms Plaza
22191 Powerline Road
Boca Raton, FL 33433 | 561.750.7808
WeBuyBigDiamonds.com