Cow Licks Kids Salon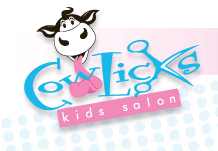 contact:
address: The Shoppes at Boca Greens
19635 N State Road 7 Suite # 35
city: Boca Raton state: FL zip: 33498
phone: 561.488.6100url: CowLicksSalon.com

At Cow Licks Kids Salon
your kids are invited to be kids!
Looking for a children's hair salon? Cow Licks Kids Salon is the place to take your child for superior service with warm and experienced stylists that are committed to making a fun and lasting memory. Cow Licks stylists will provide a wide range of professional services for kids including haircuts, hair-styling, make-up application, hair color and highlights, manicure, and themed special occasion glamour parties. For added convenience, Cow Licks Kids Salon also offers a boutique carrying only the finest selection of children's hair-care products and accessories, custom jewelry, and novelty gift items. While waiting enjoy our play area with many age appropriate educational engaging toys, books and more.
CALL NOW FOR AN APPOINTMENT
561.488.6100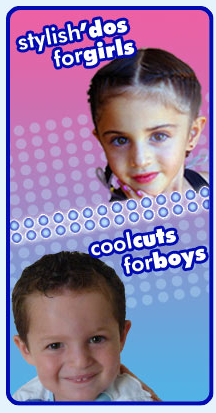 Super Tuesdays

Cow Licks Kids Salon is happy to announce that we will continue our SUPER TUESDAY special! Visit our salon during Tuesdays in October and enjoy $15 HAIRCUTS ALL DAY!




The Smartest Kids' Looks Begin At Cow Licks

Mention BocaRaton.com and receive 10% OFF your next service
At Cow Licks, with our collective 60 years of stylist experience, we can help you get the kids ready in style and ready for any occasion. For your convenience, we are open 7 days a week!.
As an added bonus, enjoy our Early Bird Special -- 15% off all services from 10:00am – 1:00pm Mon– Fri for all children under 4 years old.




Avoid unnecessary crowds and make your appointment today!


Let your little one's inner princess shine! Treat her (and maybe some friends) to our special Minicure and Pedicure Package which includes a warm fragrant soak, nail shaping, massage with choice of our sweet Circle-of-Friends lotions and selection of nail polish. What's a better way to show her how special she is.


Enjoy our Minicure and Pedicure Only $21.00





Cow Licks Kids Salon Loyalty Program:
Earn 1pt for each haircut. Earn 1 pt for each referral. 10pts gets a FREE haircut!


TRENDY PARTY THEMES

Cow Licks Kids Salon strives to make your celebration an event filled with magical memories! Select from one of our custom designed packages or allow us to create a unique experience just for you.

Rock Diva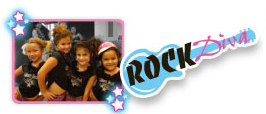 Have your child dress up in Rock Diva Costume, with Fancy Hair, a Minicure, Diva Make-Over & Tattoo, then eat cake and sing Karaoke. The whole celebration is captured on a Group Glamour photo.

Beach Party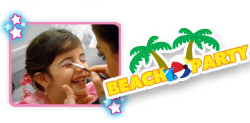 Grass skirts and Hawaiian Leis make this Themed party Celebration special. Get that Funky Beach Hair and Summer Make-Over ready for the Group Glamour Photo, Sing Karaoke and do a group dance with your new Manicure.

Princess Glam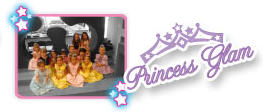 Give your little Princess the time of her life with a Princess Costume Dress-up, Glam Make-Over day to remember. With Fancy Hair, and fabulous nails even a fairy godmother would be proud of, this Royal Coronation is captured in a Group Glamour Photo.

Spa Glamour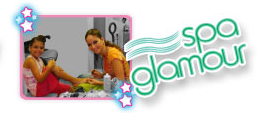 Everything a girl could want! The Spa Updo, Manicure, Pedicure, Make-Over, and a photo to capture the moment. What more could a girl want? Maybe a piece of Cake to go with it! Cow Licks Salon has you covered!

Many Optional add-ons & Edibles are available! Pizza, Sandwich Platters, Snacks, Drinks, Arts & Crafts Projects, Make your own Sugar Scrub Sundae, Make your own Lip Gloss, Princess Jewels, Infant Jewels,

PARTIES

Every Kid deserves to be treated special! Cow Licks Kids Salon knows how to make your child feel like a Princess for the Day. Whether it is at one of our Themed Parties or for that special weekly pampering that every one loves. Cow Licks Kids Salon provides Standard Cuts, Manicures, Pedicures, Conditioning Treatments, Chlorine Removal, Princess Make-Over, and Accessories.

Cow Licks Kids Salon Glamour Celebrations are the delight of young girls far and wide. What's better than pampering with dazzling hairstyles, nails, & makeovers, dressing up, decorating your own accessories, singing, dancing and celebrating with friends? Reserve our salon for these spectacular themed celebrations for birthdays, special occasions or just a good old girl's day!

FREQUENTLY ASKED QUESTIONS

What Extras might I add on for a Celebration?
For a little extra, we can take care of all of your food and refreshment needs!

Up to how many Guests may my child invite?
The Guest of Honor and up to 20 of her closest Friends can indulge in one of our fabulous theses.

What kind of Jewelry do you sell?
Cow Licks Kids Salon Is proud to provide exquisitely handcrafted jewelry for Children and women alike. Each and every piece of jewelry is crafted with pure .925 sterling silver and the finest crystals by Swarovski, freshwater pearls and semi-precious gemstones.

Do you have any specials?
We run many specials each year, The Moobucks are always a great Gift Certificate!

Do you also cut boys hair?
Cow Licks Kids Salon cuts both boys and girls Hair and has plenty of entertainment geared to both.

Do you offer Customized Themes?
Cow Licks Kids Salon will work with your imagination to create a special day for you and your Child!

WE MAKE EACH CHILD FEEL LIKE A STAR!

Cow Licks Kids Salon offers parents a truly unique and pleasurable place to shop for quality children's hair and bath essentials. You will find salon exclusive products from Circle of Friends™, Fairy Tales™, Biosilk Kids™, Tigi's S Factor™ and Sexy Hair™. While the kids are in good hands, you can browse through an extensive selection of children's specialty haircare items, hard-to-find hair accessories, custom and personalized jewelry and changing seasonal items. Cow Licks Kids Salon gift cards, available in any denomination, also make the perfect gift.

Salon Hours:
Monday through Friday: 10:00 am - 6:00 pm
Saturday: 10:00 am - 5:00 pm
Sunday: 11:00 am – 4:00 pm

CALL TODAY TO RESERVE YOUR DATE
561.488.6100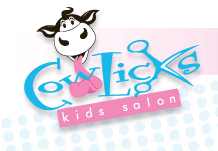 Cow Lick Kids Salon
The Shoppes at Boca Greens
19635 N State Road 7
Suite # 35
Boca Raton, FL 33498
561.488.6100
Special Event:
Cow Licks Kids Salon
presents
Bag of Tricks Parenting
What to do when you don't know what else to do
Cow Licks Kids Salon is proud to partner with Bag of Tricks Parenting offering a valuable seminar that will leave you feeling educated, understood and most of all… PREPARED! Learn tips, tricks and tools to better handle the frustrations that all parents face. This will be the most important 60 minute gift you can give yourself and your family - sign up today! Cow Licks Kids Salon cares about your family, and showing support both in our salon and after you leave is what we strive for!
Date: Thursday July 30th, 2009 6:30pm
Place: Cow Licks Kids Salon
Host: Meredith Walt, Family Therapist
$50.00 per person
Register in advance at www.bagoftricksparenting.com