Sanctuary Plastic Surgery Center
contact:
address: 4800 North Federal Hwy.
Suite C101
city: Boca Raton state: FL zip: 33431
phone: 561.962.3526 fax: 561.886.0981
url: SMACBoca.com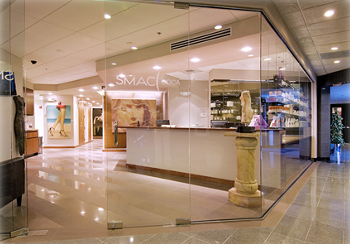 The Sanctuary Center is is a world-renowned beauty and health clinic located in Boca Raton. It is home to several leaders in the field of cosmetic medicine, each with decades of experience, as well as 11,000 square feet of South Florida's most advanced cosmetic treatment facilities. They are leaders in the international and South Florida plastic surgery, cosmetic dermatology, and anti-aging industries.
The Sanctuary in Boca Raton is divided into two centers occupying the same campus, the Sanctuary Medical Aesthetic Center focuses on laser treatments, Botox and cosmetic fillers, body treatments, skin care, anti-aging therapies, weight management, and permanent makeup, while The Sanctuary Plastic Surgery center focuses on major surgeries such as breast enhancement, body sculpting, facial surgery, and liposuction. Scroll down to read more about the procedures that the centers provide.

---

The Sanctuary Plastic Surgery Center is a Boca Raton plastic surgery center that has a prominent place in the international plastic surgery community. Founded by and run by leaders in the field of cosmetic surgery, this center is the capable of offering exceptional work using the latest equipment and techniques. Each Boca Raton plastic surgeon at the center has years of experience, and is fully qualified to offer you the best care you can get anywhere.
Breast enlargement and enhancement are performed more than any other cosmetic procedures in the United States of America. The Sanctuary Plastic Surgery Center performs "breast lift" services as well as breast enhancement using silicone implants. They also perform breast reduction for men and women.
The Sanctuary Plastic Surgery Center offers both traditional liposuction and laser liposuction procedures. The expertise of the doctors at the Center means that you will experience more precise results and a quicker recovery. They have several different techniques to choose from to give the doctors the ability to customize treatments to meet their patients' needs, including the tumescent technique, ultrasonic assisted lipoplasty, laser assisted lipoplasty, and radiofrequency assisted lipoplasty.
The Sanctuary Plastic Surgery Center's expert plastic surgeons apply their innovative techniques to the many procedures that make up facial plastic surgery. Surgeries may rejuvenate the entire face, or target a specific part. The Sanctuary Plastic Surgery Centers performs the following facial surgeries:
Body sculpting covers a wide variety of procedures performed on any part of the body besides the face. The same expertise and attention to detail that is applied to facial surgery procedures is also applied to body sculpting surgeries. The Sanctuary Plastic Surgery center offers the following services:
---
The Sanctuary Aesthetic Medical Center is the other branch of the Boca Raton Sanctuary complex. This part of the Center focuses on innovative plastic surgery alternatives, as well as other soothing procedures such as massages. They offer nutritional counseling for patients who want to lose weight, as well as anti-aging therapies.
---
The Sanctuary Medical Aesthetic Center provides hormone therapy, nutritional programs, and prolotherapy, which are programs and procedures designed improve appearance, fight the effects of arthritis, and mitigate other superficial effects of aging. The Center is a new, modern Boca Raton anti-aging clinic, and they are at the forefront of research in the field.
---
The Sanctuary Medical Aesthetic Center uses Botox and cosmetic fillers to facilitate people who feel a need to minimize the appearance of facial wrinkles that naturally appear as we age, as well as rough and dull skin. The Center offers many neurotoxic protein products and for injection, as well as cosmetic fillers, such as silicone. The Center works with the following products:
---
Sanctuary Medical Aesthetic Center resident doctor David Goldberg literally wrote the book on laser hair removal (ISBN: 1853178314). The procedure works by destroying the hair production mechanisms themselves, resulting in long term hair removal. The Center also uses lasers for other purposes, including tattoo removal, vein removal, laser resurfacing, and cellulite removal. The Center usually uses lasers to vaporize unwanted matter in the body, focusing light on the object or substance to be removed:
---
The Sanctuary Medical Aesthetic Center offers facials that clean deeper and more thoroughly than any service you can get at a spa. The medical staff at The Sanctuary is trained and qualified to perform procedures using medical grade benzoyl peroxide and salicylic acid, microdermabrasion, skin peels, face lifts, and other procedures.
---
The Sanctuary Medical Aesthetic Center is home to several highly trained massage therapists, utilizing ancient healing techniques such as Swedish massage, hot rock therapy, hot towel massage, and aromatherapy massage. The doctors at the Center also engage in several other body treatments.
---
Doctor Murray Pozner, long-time owner of a New Jersey health spa, serves as a nutrition adviser and weight loss specialist at the Sanctuary Medical Aesthetic Center. He customizes his program for you based on an extensive blood evaluation, EKG, and your family history. The program educates patients on proper eating habits and exercise routines. Each patient is given the doctor's private cell phone number, and may call him any time, day or night, for support.
---
Permanent Makeup is an innovative technique being utilized at the Sanctuary Medical Aesthetic Center. It is a technique similar to tattooing: small amounts of pigment are inserted into the skin around the eyes, the brows, the cheaks, and the lips. Permanent makeup is also utilized by the center during breast reconstruction, to simulate the appearance of areolae, and also to camouflage scars.
Website: SMACBoca.com - Phone number: 561.962.3526
---
Founding Doctor Biographies
Jason Pozner, M.D. F.A.C.S.
The founder of the Sanctuary Plastic Surgery Center and co-owner of the Sanctuary Medical Aesthetic Center, Doctor Jason Pozner is the son of a successful diet center and health spa physician. He obtained his doctorate from Mount Sinai School of Medicine in New York, earning himself a Distinction in Research, then trained for five years at that school in intensive general surgery. He completed his Microsurgery Fellowship at Montefiore Medical Center in New York, and received plastic surgery training at Downstate Medical Center in the same state. Additionally, he has completed an aesthetic and endoscopic plastic surgery in Maryland, and is achieved the rank of Assistant Professor of Plastic Surgery at Johns Hopkins Medical Center. Doctor Pozner is an authority on surgical and non-invasive cosmetic surgery procedures. He invented a laser surgery technique called the Arctic Peel. Doctor Jason Pozner now specializes in unique breast augmentation procedures, performing hundreds of complicated cases every year. Doctor Pozner is a board certified surgeon who is a member of the American Society for Aesthetic Plastic Surgery.
---
David Goldberg, M.D.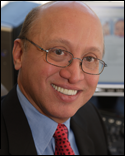 Doctor David Goldberg received his doctorate from Yale University, and completed a dermatology residency and dermatological surgical fellowship at New York University Medical Center. He has achieved the rank of Clinical Professor at the New York's Mount Sinai School of Medicine's Department of Dermatology, where he is the director of laser research. David Goldberg has contributed to over 10 academic textbooks and published over 125 academic papers, including a book on laser hair removal. He served as president of the American Society for Lasers in Medicine and Surgery, co-vice-president of the Skin Cancer Foundation, chairperson of the ethics committee of the American Academy of Dermatology, chairperson of the ethics committee of the American Society for Lasers in Medicine and Surgery, and the chairperson of the ethics committee of the American Society for Dermatologic Surgery. He served on the board of directors for the American Society for Lasers in Medicine and Surgery, the American Society for Dermatologic Surgery, and the International Society for Dermatologic Surgery. Self Magazine named him one of the "Top Ten Laser Surgeons in the U. S.".
---
Murray Pozner, M.D.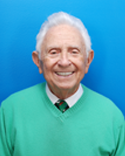 Dr. Murray Pozner is the Sanctuary Medical Aesthetic Center's resident weight loss expert. Before coming to the Center, he owned a weight loss spa where he helped patients lose weight for over thirty years. He is a member of the National Lipid Association. This doctor examines patients' medical and family histories, and analyzes patients' blood samples in order to customize a successful weight loss program for each patient. The programs may consist of safe, natural weight loss techniques such as proper diet and exercise, or may include appetite suppressants and weight loss hormones. Doctor Pozner gives his personal cell phone number to each of his patients, with the instruction to call him day or night if they need further support losing weight.
---
Kurt Wagner, M.D. F.A.C.S.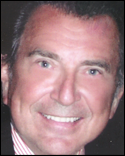 Kurt Wagner received his doctorate from New York University, then received surgical training at Long Island Jewish Hospital, and plastic surgery training in Oklahoma and New York Hospital. He served in the United States Air Force as Chief of Plastic Surgery, before starting a successful private practice which he ran for thirty years. He now dedicates his expertise to the Sanctuary Center. Over the course of his career, Kurt Wagner has served more than 20,000 patients, including many celebrities and even other plastic surgeons. He has designed breast and chin implants which are in use in plastic surgery centers across the world. This doctor is also the founder of American Society of Aesthetic Reconstructive Surgery.
---
Oscar Ramirez, M.D.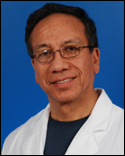 Doctor Oscar Ramirez is a research plastic surgeon who holds international acclaim. He has served as a visiting professor at many universities in the United Sates, Europe, Asia, and South America, holding the rank of Assistant Professor at Johns Hopkins University School of Medicine and the University of Maryland School of Medicine. He has been featured in several magazines across the world, holds a specialty certification as a plastic surgeon, has contributed to over twenty medical textbooks, and is a member of several plastic surgery societies. He holds 18 years of experience in the field of plastic surgery. Like many of the doctors at the Sanctuary Plastic Surgery Center, Doctor Ramirez holds international acclaim and is known for his innovative surgical techniques in cosmetic surgery and reconstructive surgery.
---
Mitchel Matez, D.O.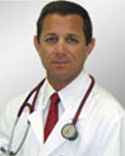 Mitchell Matez holds a Doctor of Osteopathic Medicine degree, a degree from a field of medical study focusing on skeletal and muscular structures. He has over 20 years of experience in the field of general surgery, but has focused on alternative and complementary medicine for the last five years. He takes it upon himself to educate his patients on proper nutrition, recommending vitamin supplements and diet advice. He currently serves as a member of the American Osteopathic Association, the American College of Osteopathic Surgeons, and the Insitute for Functional Medicine, and is board certified by the American Osteopathic Board of Surgery. He currently works as a staff physician at the Haimes Center Clinic. Doctor Matez focuses his practice on weight management, prolotherapy, and bio-identical hormone replacement therapy. He also focuses on less scientific fields and treatments, such as homeopathy and chelation therapy.
---
Before and After Photos
LASER HAIR REMOVAL BEFORE AND AFTER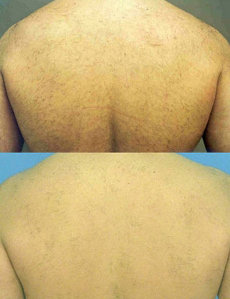 LIPOSUCTION BEFORE AND AFTER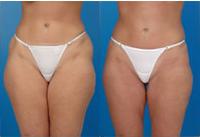 LASER VEIN REMOVAL BEFORE AND AFTER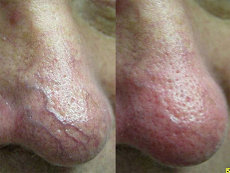 BOTOX BEFORE AND AFTER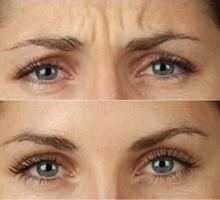 FACELIFT BEFORE AND AFTER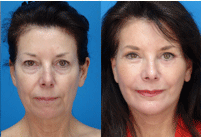 BREAST AUGMENTATION BEFORE AND AFTER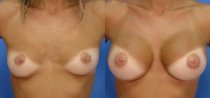 RHINOPLASTY BEFORE AND AFTER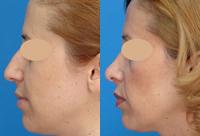 ---
For more information, visit the
Sancuary Medical Aesthetic Center's websites:




4800 North Federal Highway
Boca Raton, Florida 33431
Website: SMACBoca.com | Phone number: 561.962.3526