Dr. Daniel Man, M.D.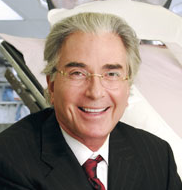 contact:
address: 851 Meadows Road
Suite # 222
city: Boca Raton state: FL zip: 33486
phone: 561.395.5508 fax: 561.395.1839
email: Info@DrMan.com
url: DrMan.com

---
Dr. Daniel Man,"The Renaissance Man"
Dr. Daniel Man, M.D., is a board-certified Florida plastic surgeon. Noted throughout the US, Europe and South Africa for his work in skin rejuvenation, cosmetic laser surgery, liposuction, and facelifts. Dr. Man holds his private practice in Boca Raton, FL and is well known locally for developing the 'Man Facelift Expander', a technique that removes more wrinkles and skin during a facelift. As a published author worldwide, his contributions to cosmetic surgery and other procedures have been documented in textbooks, medical journals, VOGUE magazine, and has appeared on TV (Good Morning America and ABC Evening News with Peter Jennings. In addition to private practice, Man serves on staff at Boca Raton Community Hospital, West Boca Medical Center, and Delray Community Hospital.
---
Dr. Man In The News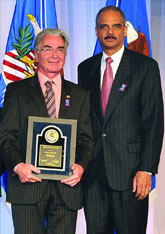 Named 'Physician Hero' finalist by Palm Beach County Medial Society, Dr. Daniel Man, MD has been recognized not only for his achievements in his chosen field of plastic surgery, but also for his charity and humanitarian contributions by such notables as Florida Governor Jeb Bush, Senator Bob Graham and the City of Boca Raton. Dr. Daniel Man, MD has been called "The Renaissance Man" by Plastic Surgery Products Magazine, and he was named "Humanitarian of the Year" by Palm Beach County Coalition of Victim Services for working in conjunction with Palm Beach Victim Services, offering his surgical skills without charge to people who have been injured and disfigured as a result of domestic abuse. In Photo Dr. Man was called to Washington, D.C. to receive the honor from Attorney General Eric Holder.
---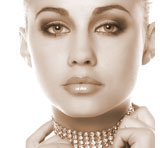 Dr. Man's face lifts tighten sagging skin and muscles giving the face a more aesthetically contoured, youthful look. This outpatient surgery only lasts 2-4 hours and is performed with general anesthesia. Recovery time is 1-2 weeks, and the results speak for themselves. Look soon for Dr. Man's approach to the NFL: the Natural Facelift. Dr. Man's extensive facial procedure repertoire includes:
An "instant facelift" in high-demand due to its quick and easy 30 minute process. As a minimally invasive procedure, patients can expect a quick recovery. The patient is wide awake and there is no cutting involved. Using a patented laser, AccuLift offers immediate youthful results for areas that torment the aging such as sagging and lose skin around specific areas of the face. InstaLift is also available, which is the same basic procedure with the use of fillers.
A therapeutic muscle relaxer that reduces unwanted wrinkles on the forehead and around the eyes, is a virtually painless procedure that only takes minutes. With minimal side effects, Botox Cosmetic continues to increase in popularity as the go to solution for fighting unpleasant signs of aging.
Intended to plump the lips exposing a more voluptuous, full appearance. The procedure involves a lip lift and volume enhancement via fat and collagen injections. PermaLip is also used to fill in lines in as little as 20 minutes with immediate results. It is a permanent implant that keeps the natural contours of the lips.
Tightens the muscles around the neck by removing excess skin and fat. This procedure can correct double chins and other areas of the neck.
Dr. Man can increase or decrease the size of the nose to your personal preference as well as repair any deviations obstructing breathing. These procedures can give the nose a more symmetrically proportioned look compared with other facial features. The procedure can take anywhere between 45 minutes to several hours and slight swelling and bruising may occur. permanent facial fillers are a quick, more convenient alternative to fill in lines.
Fills out the cheeks with fat injections.
Uses host fat, collagen, and other fillers such as Alloderm, which is known to provides natural, soft-looking tissue.
Special surgery to make the chin more prominent.
Corrects large, protruding ears in a surgery know as otoplasty.
Eyelid Surgery (Blepharoplasty)
Procedure wakes up your face by getting rid of that tired, puffy look due to droopy eyelids. Excess fat is removed from around the areas of they eyes.
Procedure corrects the horizontal lines in the forehead and droopiness in the eyebrows. Muscles are repositioned to reveal a smoother forehead and raised eyebrows.
Fat or other fillers is injected into the skin to change the shape and contour of the face.
This knife-free, minimally invasive facelift uses fillers such as Restylane, Juvederm and Radiesse.
A balloon is placed under the skin during surgery to stretch the skin in all directions to simulate the natural stretching of the skin.
Juvederm, Perlane, Sculptra, Evolence, and fat injections using harvested fat from the body). BioDesign permanent facial fillers are a quick, more convenient alternative to fill in lines.
---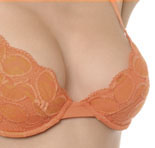 Breast Procedures
Breast augmentation remains a widely sought after procedure in the country for a variety of age groups. In addition to breast enhancements with the use of silicon pouches, Dr. Man also performs breast lifts and breast reductions. Another highlight is Dr. Man's Quick Recovery Breast Augmentation, which is an enhancement procedure that takes about half the surgical time of other breast enhancements and only 24 hours for recovery.
Dr. Man's Quick Recovery Breast Augmentation
---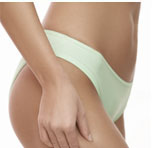 Liposuction, the removal of unwanted fat deposits, is quickly growing as the number one requested cosmetic surgery procedure. From water-assisted liposuction for flushing away fat to body lifts for after weight loss contouring, Dr. Man offers a vast array of these procedures in state-of-the-art fashion. In addition, a variety of lasers play an integral part of Dr. Man's fat fighting process.
The AccuSculpt Laser Lipo-Sculpting System is a powerful plastic surgery tool that utilizes a revolutionary laser wavelength for fat deposit, fat removal and body contouring. The AccuSculpt can achieve the same results without the side effects as traditional liposuction with much less recovery time. It is also used for reducing male gynecomastia (men with prominent breasts) and saddlebags in women. It can also be used on areas such as the arms and thighs.
The Smartlipo™ laser system pioneered the use of a high-powered laser to remove fat without the downtime and side effects invasive liposuction. This system uses a small cannula (tube) to deliver the laser's energy directly into the fat for quick, efficient results. When individuals lose an exorbitant amount of weight in a short period of time, loose skin tends to remain in excess. This problem occurs due to the skin's loss of elasticity during the years it had been stretched beyond its retracting capacity. This after weight loss issue can be combated with an abdominoplasty (tummy tuck). Another version of this procedure is the lipoabdominoplasty, which combines the traditional tummy tuck with liposuction. Fat is removed from the body first and followed by a tummy tuck for a smooth, contoured appearance.
Dr. Man's specialty procedure that relies on a revolutionary combination of liposuction (to remove fat) and lifting (use of dermal fillers to plump and firm the butt).
---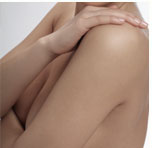 laser skin resurfacing procedures and techniques to ultimately combat wrinkles and sun damage. This process works by constricting tissues through vaporizing water on the top layers of the skin. This constriction allows new cells to form and collagen levels to increase as the tissue heals. One of specific laser procedures is the Mosaic

Fractional Laser Treatment, which targets and penetrates specific areas of the skin while the non-treated areas aid in recovery.

ECO 2 Fractional Laser Resurfacing improves everything from sun damage to deep seeded facial wrinkles to uneven skin tone. This microfractional laser skin resurfacing system distributes thousands of laser pulses directly into the skin for maximum results after one treatment. This procedure is less painful and recovery time is reduced, making it more popular than other CO2 laser alternatives

Skin and Face Peels are some of the popular alternatives that are non-surgical. They penetrate the outer layers of the skin and may be recommended after a facelift to aid in skin improvement. These peels are chemical processes and can be light, medium or deep. The deepest skin peel available is the Skin Rejuvenation Peel , which can have remarkable effects for up to several years.
---
Other Skin Procedures:
---

Dr. Daniel Man, M.D.
Aesthetic Surgery & Medical Spa
851 Meadows Road, Suite 222
Boca Raton, FL
561.395.5508
---
Click and drag to move map; click on zoom buttons to zoom in or out.
View Larger Map
---