Plant Masters Interiorscapes

contact: Bert Clattenburg
phone: 561.951.9576url: PlantMastersInteriorscapes.com

Plant Interior Design
Side Walk Plant Care | Interior Plant Care | Patio Plant Care
Pool Enclosure Plant Care | Detailed Garden Design & Care
FREE ESTIMATES
772.214.5820 or 561.951.9576
CALL TODAY!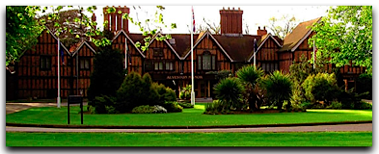 Welcome to Plant Masters Interiorscapes. They are your licensed and bonded Plant Interior Design company that comes to your home or business, taking complete care of your interior plants, exterior plants, pool enclosure plants, color bowls and sidewalk planters. No two projects are the same and Plant Masters Interiorscapes believe one price fits all, because they won't skimp on your service. They provide accurate, realistic, and reasonable estimates.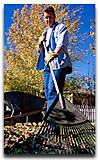 Plant Masters Interiorscapes LLC is one of the premier full service Interior Plant Design companies in the south Florida area. Our services include interior plantscaping care, interior plant service design, interior plant maintenance, patio plant care, side walk plant care, pool enclosure plant care, detail garden design and care. Our professional experienced plant technicians always guarantee clean, prompt, friendly service.

Plant Masters Interiorscapes also provides landscape designs and consultation by a registered Landscape Architect. Having practiced landscape designs in the south Florida area for over 23 years, Plant Masters Interiorscapes serve both residential properties and commercial properties.

7 BENEFITS
OF INTERIOR PLANTS
Plants improve indoor air quality by helping to reduce levels of carbon dioxide, reduce airborne dust levels, and reduce chemicals such as formaldehyde, benzene and nitrogen dioxide.
Plants thrive on carbon dioxide and convert into oxygen. The increase in oxygen allows humans to be more focused, creative, attentive, happier and most important, healthier.
Workers in plant-friendly environments miss fewer days of work and experience less job stress.
Plants enhance creative problem-solving skills.
Employees are more satisfied with their jobs and report fewer ailments.
Plants help reduce noise levels, decrease temperature and lower humidity.
A view of plants increases positive feelings and reduces stress, fear and anger.
---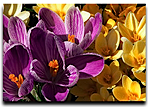 Don't trust your plant care to just anyone with a pair of clippers! Plant Masters Interiorscapes is licensed and bonded. We offer a wealth of experience and expertise, at competitive prices.
CALL TODAY
FOR FREE ESTIMATES!

772.214.5820 or 561.951.9576

Color Bowls
Interior Plant Design & Care | Garden Design & Care
Patio Plant Care | Pool Enclosures | Holiday Decor