The Added Touch

contact: Robert Schneider
address: 7148 Beracasa Way

city: Boca Raton state: FL zip: 33433
phone: 561.347.1993email: office@addedtouchshop.com
url: AddedTouchShop.com

The Added Touch Shop - Contemporary Clothing, Bracelets, Necklaces, Watches, Handbags and More!
women's clothing
earrings
bracelets
necklaces
watches
ankle bracelets
belts
eyewear
handbags
small leather goods
home & gift items
and more!
Specializing in Brighton Jewelry!
The Added Touch has been open for over 21 years. The upscale shop located in Boca Raton, Florida is known for its collection of contemporary casual wear for women in addition to unique gifts and accessories. The Added Touch specializes in the fabulous and exciting collection of Brighton jewelry including everything from earrings, bracelets & necklaces to belts, hand bags, eyewear and more!

About Us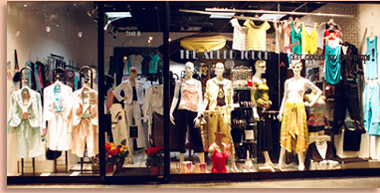 Brighton Jewelry is the only major accessory line featuring products that coordinate from head to toe. A customer can select a lipstick case that matches a wallet, earrings that match a pair of sunglasses, a handbag that matches footwear, or an entire matching collection consisting of multiple accessories. Each piece in the Brighton Collection is a unique, original design.

Store Hours

Sunday
9 AM - 5 PM
M - F
10 AM - 9 PM
Saturday
10 AM - 6:30 PM



7148 Beracasa Way
Del Mar Plaza at Powerline & Palmetto Pk. Rd.
Boca Raton, FL 33433
Phone: 561.347.1993