Ferguson Real Estate | Residential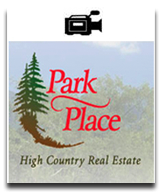 contact: Click 'More Information' to watch our Videos
address: High Country Real Estate
8487 Highway 321
city: Ferguson state: NC zip:
phone: 828.295.9824email: info@highcountryrealestate.com
url: www.HighCountryRealEstate.com

Ferguson property:
164 ACRES WITH HOME ON YADKIN RIVER
MLS: 65535
Location: Ferguson
Bedrooms: 4 Baths: 2
Square Feet: 1940
Price: $2,450,000.00

Description:

Rare frontage on Yadkin River for over one mile! Beautifully laying property with views, equestrian possibilities, and perfect for gated community development. Also has stunning cascading waterfall with large boulders on creek. Property follows old railroad bed all along the river. 1/2 mile trail starts at waterfall. Navigate your jet ski or fishing boat down stream to beautiful Kerr Lake.
If you would like to know more about our Real Estate Video Services please e-mail Video@BocaRaton.com for more information.