We Beat the Banks!
Call Now for a Second Quote on Your
Good Faith Estimate -
561.338.7877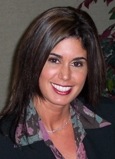 Tracy Seskin Fogarty is your Senior Mortgage Banker to turn to for Residential and Commercial Mortgages. She has over 13 years experience in the mortgage business and has helped thousands of clients achieve their financial goals. Though WCS Lending Tracy is able to service clients nationally as well as locally. Let Tracy help you to Purchase, Re-Finance, Equity Lines for your Primary and Secondary homes, Investment Properties and Commercial lending. All property types to all credit grades of borrowers.
Contact Tracy S. Fogarty TODAY!
561.338.7877
Disclaimer: Rate and term are subject to change daily, without notice.

A mortgage is a transaction in which the owner of a property transfers controlling interest of that property to a third party in return for a monetary sum. This transaction is usually made with the agreement that the original monetary sum (called the principal) plus an additional amount (called interest) will gradually be returned to the second party and complete control interest of the property will be returned to the party that owned it before the mortgage took place. When a mortgage is used in this way, the mortgage affords the mortgage lender security against losses because lenders are able to sell the property if the mortgage forecloses (a situation in which the borrower is unable or unwilling to make periodic payments as they agreed to). A mortgage allows individuals to purchase real estate without having to amass the entirety of the property's value at the time of sale.

The South Florida megalopolis has attracted thousands of home buyers, and naturally a booming South Florida mortgage industry. Due to the popularity of mortgages within the state, a local South Florida mortgage broker usually acts as an intermediary between a Florida lender (usually a bank), and the entity making the Florida home loan. Florida mortgage brokers is usually registered with the state and have the job of marketing the mortgage companies' loans and directing customers to them. Mortgage brokers often offer services such as a mortgage calculator on a website, which allows customers to calculate their APR, or annual percentage rate (which is the mortgage interest rate), as well as their payback rate. The brokers facilitate the completion of the mortgage application, and sometimes write up the mortgage lending agreement.


Recent events have resulted historically low mortgage rates. The collapsing housing market has caused banks and other mortgage companies to lower these rates in order to stay competitive. Many mortgage companies are attempting to convince potential customers that now is a good time to buy property, or to refinance mortgages they already have. "Refinancing" is a negotiation between a borrower and a lender (often conducted through some sort of intermediary) pertaining to the terms of an existing loan. It may result in better terms for the borrower, such as lower monthly payments, but often presents additional risks and costs, such as penalties or larger total interests.

BocaRaton.com has chosen the best mortgage professionals as community partners to represent the West Palm Beach mortgage industry, the Boca Raton mortgage industry, the Central Florida mortgage industry, and the South Florida mortgage industry. For more information on the topics discussed herein, contact one of them today!
We serve mortgage seekers who are looking for service in the following areas: Miami mortgage, Fort Lauderdale mortgage, West Palm Beach mortgage, Delray Beach mortgage, Boynton Beach mortgage, and Deerfield Beach mortgage, Coral Springs mortgage.