BISG, Inc.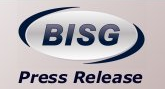 contact:
address: 301 Yamato Road, Suite 3110

city: Boca Raton state: FL zip: 33431
phone: 888-520-9455url: www.BISGInc.com

BISG Recognized as Cisco Advanced Unified Communications Partner
Boca Raton, FL - 11/5/2007 - BISG announced today that it has been recognized by Cisco Systems as having met the rigorous requirements necessary to become a Cisco Advanced Unified Communications ("AUC") Specialized Partner.
The Cisco AUC specialization is a significant step forward for BISG as it demonstrates a commitment to helping companies of up to 2500 employees realize the true benefits of Unified Communications. In achieving the Cisco AUC specialization, BISG has met stringent engineering and performance metrics and is in the process of deploying a complete Cisco IP Telephony Lab.
This fully operational lab, which will be available for hands-on demonstration to clients and prospective clients alike, will include the latest versions of industry leading solutions such as Cisco Unified Communications Manager, Unity, Unified Contact Center Express, Unified Presence Server, Meeting Place Express, and Video Telephony Advantage. Also highlighted in the lab will be the latest in Cisco IP Phones, desktop applications, and various disaster recovery/business continuity strategies. Once completed in mid-November, the lab will be one of the first of its kind in South Florida outside of a Cisco office.
"Achieving the Cisco AUC Specialization is an important milestone for BISG," noted Rick Mancinelli, President & CEO of BISG. He continued "After holding the Express Unified Communications specialization for approximately three years, this was the logical next step for us. When it comes to Unified Communications, our customers continue to demand deep product knowledge, precision engineering, and expert post-sales support. The Cisco AUC specialization is Cisco's way of acknowledging that BISG is capable of delivering on each of those demands."
About Cisco Systems
Cisco, (NASDAQ: CSCO), is the worldwide leader in networking that transforms how people connect, communicate and collaborate. Information about Cisco can be found at http://www.cisco.com. For ongoing news, please go to http://newsroom.cisco.com.
About BISG
BISG is a complete technology products and services provider based in Boca Raton, FL. Core vendor relationships include Cisco Systems, Microsoft, Hewlett Packard, VMware and Citrix Systems. Service offerings include network design, installation, maintenance and monitoring; voice and video communications; complete security solutions; and more. For more information about BISG, please call 888.520.9455 or visit www.bisginc.com.