New York Prime Steakhouse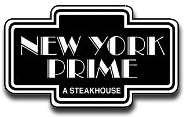 contact:
address: 2350 NW Executive Center Dr.

city: Boca Raton state: FL zip: 33431
phone: 561-998-3881url: NewYorkPrime.com


WELCOME TO
NEW YORK PRIME STEAKHOUSE
BOCA RATON: 561.998.3881
With top scores by Zagat raters, the trendy New York Prime Steakhouse features high-quality USDA Grade steak, in addition to a number of seafood, vegetable, and fine wine selections. The high-class ambience and well-trained staff ensure that each dining experience is comfortable and relaxing. The restaurant offers porterhouse, New York strip, and rib steaks, as well as several seafood options, including oysters, shrimp, and live Maine lobsters weighing up to 13 pounds. A multitude of delectable vegetable side dishes are also available, such as spinach, asparagus, onion rings, and potatoes.
To complement your dining experience, the restaurant features live entertainment, a selection of cigars, and Ladies night on Wednesday's from 7 PM to close. For a more secluded environment, a private dining room is available. New York Prime is centrally located near Town Center Mall in Boca Raton and is open every evening from 5:00 PM to 11:00 PM.
---

New York Prime's Menu
caters to just about everyone. From Seafood to the best USDA Prime steaks including filets. Only the best salads, sides, steaks, chicken and seafood is what you will get only at New York Prime Steakhouse.
---
NEW YORK PRIME RESTAURANT PROFILE
Atmosphere: Fine Dining
Dress code: Business Casual
Cuisine: Steakhouse
Brunch: No
Delivery: No
Take-out: Yes
Children's menu: No
Outdoor seating: No
Boat accessible: No
Pet friendly: No
Location: East Boca Raton
Price: Around $50 per person
Phone: 561.998.3881
Hours of operation: Serving dinner 7 nights: 5:00 PM - 11:00 PM
Accepts reservations: Yes
Payment Options: All major credit cards accepted
Offers: Serves only the very best USDA Grade Prime for every cut of beef including filet mignon. Their triple cut lamb chops, double rib veal chops and live Maine lobsters are also best sellers. After dinner, escape to the Martini Bar and enjoy live entertainment or a selection of fine cigars.
Parking: Valet
Catering: No
Private party contact: Call 561.998.3881
Entertainment: Yes
Happy Hour: Ladies night Wednesday's from 7 PM to Close
New York Prime is located at 2350 NW Executive Center Drive in Boca Raton. The steakhouse is situated just north of Glades Road and west of I-95. Call today for reservations! 561.998.3881.
---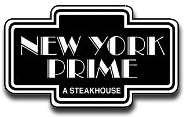 New York Prime Steakhouse
2350 NW Executive Center Drive
Boca Raton, FL 33431
New York Prime
561.998.3881