Mary Giuseffi | Your Style Dr.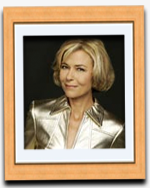 contact:
phone: 561.338.7594 fax: 561.300.3735
email: Info@BocaRaton.com

Mary has been an independent fashion show producer and event coordinator for twenty years. Her clients include: Bloomingdales, Macy's, Saks Fifth Avenue, Cache, Talbots, Boca Raton Magazine, The American Cancer Society, The Cystic Fibrosis Foundation, Holy Cross Hosptial, The Junior League, Pet Set, The Symphony of the Americas, Florida Grand Opera, Bonnett House, The Design Center of the Americas, and The Fort Lauderdale Museum of Art.
You can read and watch more of Mary's bio and videos by Clicking Here!