Beany's Gourmet Cafe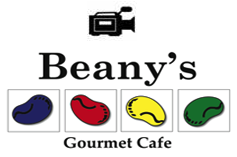 contact:
address: Mizner Plaza
126 NE 2nd Street
city: Boca Raton state: FL zip: 33432
phone: 561.392.1085email: Beanys01@Hotmail.com

Beany's Gourmet Cafe
126 NE Second Street
Boca Raton, FL 33432
561.392.1085
The moment you step into this wonderful Boca Raton Gourmet Cafe your eyes will not know what to order first!! Once you take the first bite of one of Beany's signature hot sandwiches (lemon artichoke on French bread) you know that it doesn't get any better than this!!
Owners Milena Meier and Lorily S. Ruiz offer artful combinations and amazing flavor marriages in her menu of soups that she offers daily. Great salads and terrific sandwiches too! The lemon artichoke sandwich ($8.25) is made with garlic aioli, marinated artichoke hearts and marinated grilled chicken topped with smoked provolone. It gets heated (long enough for the cheese to deliciously melt into the chicken) before the sandwich is wrapped, and you're on your way out of this cute little gourmet shop across from Mizner Park. For takeout service, count on "would you like a taste of something" hospitality and made-to-order gourmet food that's ready in the blink of an eye...
Come on by to BEANY'S GOURMET CAFE in Boca Raton for a great lunch or dinner! We know you'll be back for more and we'll be here to serve you great gourmet food!
---
Read Boca Raton News
about Beany's Gourmet Cafe. Click Here

Atmosphere: Casual
Dress Code: Casual
Cuisine: Submarine Sandwiches/American
Brunch: Yes- Open Only Breakfast/Lunch
Delivery: No
Take-Out: Yes
Children's Menu: No
Outdoor Seating: Yes
Boat Accessible: No
Pet Friendly: Yes
Location: South Boca Raton
Map: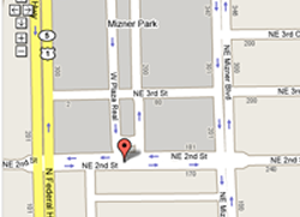 Price: Under $10
Website: None
Email: Beanys01@Hotmail.com
Phone: 561-392-1085
Hours of Operation: 10 am - 4 pm Monday - Friday
Accepts Walk Ins: Yes
Dinner: No Dinner
Payment Options: Visa, Master Card, American Express
Offers: Patio/Outdoor Dining, Takeout, View, Wheelchair Access, Breakfast and Lunch.
Parking: Self Parking
Catering: Yes
Contact: Milina Meir
Entertainment: No
Happy Hour: No

Hello All. We are back from Peru. What a great trip it was! I (Jack) was only able to go for a week, but Milena was there for 5 weeks...and still didn't finish everything she wanted to accomplish. The first thing we both noticed is how much healthier the children look. The feeding center we started with the help of ORC (Operation Rescue the Children) and our church---SonCoast, is now in it's 4th year of operation with about 160 kids being fed a nutritious lunch during the week. What a difference it has made. There is a discernible physical and emotional "glow" to each child.
In addition to the food program, through the generous sponsors, we have been able to address other pressing social issues such as housing/living arrangements, illnesses and several areas of addiction. We try to do all this through the local church---El Camino which means The Way---as the pastor there is a very faithful man of God who cares for his flock. A number of the church women volunteer their time with the feeding program by shopping, preparing and serving the food, as well as teaching the kids bible lessons during their lunches. It is a beautiful sight to behold and refreshing for us to see such dedication to Christ's principles.
Accompanying us on this trip was a group of missionaries from Oklahoma. They had met us at this church last year for a day and they fell in love with these people at El Camino. This year they wanted to spend the entire week working with these people, and work they did. Their group was comprised of doctors, nurses, clowns, a carpenter, a dentist, volunteers who worked in the pharmacy, just a amazing group of people who wanted to serve God and those less fortunate than themselves. We estimate that they treated about 332 adults and children that week and another 120 or so in Lurin, a city about 1 hour south of Lima. They brought medicines, toothbrushes, vitamins, face paints, nail polish---all donated by various hospitals and pharmaceutical companies. While family members were being tended to by the medical staff, the other volunteers did skits, songs, dances, and a host of activities with the children. Smiles all around! Well... except in the dental office. Turns out Peruvians share our fear of dentists too.
Milena had a meeting with the mayor's wife just before she came home, and as it turns out, the mayor and his wife are christians and they are promising to help the church with blankets, licenses to vend on the street, and some additional medical help. It's hard to follow up on those kinds of things long distance, but we have her email address and will periodically ask how that help is coming along. One thing we are trying to accomplish is a " sustainability " factor where the people would work certain trades---such as selling vegetables from small street carts---which we we hope would get them out of the grinding poverty they find themselves in. These are not lazy people. They are warm-hearted, willing to learn and dedicated christians who need a chance. And they are so grateful that people thousands of miles away care about them.
If you would like to be involved in this program, please contact Milena or myself at jacmi@comcast.net. Or see Milena at Beany's Cafe in Mizner Plaza---561-392-1085. We always need prayer, sponsorships, and volunteers on our mission trips.

PAST EVENTS
PERU RESCUE MISSION