Video Sponsored by: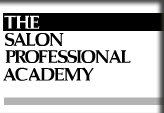 thesalonprofessionalacademy.com




New Walgreens Center to Deliver up to
500 Jobs to Miami Lakes
SouthFlorida.BizJournals.com


By Oscar Pedro Musibay



Walgreens is subleasing 30,000 square feet of offices in Miami Lakes from American Express for a new pharmacy support center that will house 300 to 500 workers.

The positions include pharmacists, pharmacy technicians, customer service agents and data entry clerks. The jobs area be filled through relocation of existing Walgreens employees and new hires, said Robert Elfinger, spokesman for the Deerfield, Ill-based drug store chain. "That mix is not yet determined," he said. He said the central processing center is designed to handle many of the administration functions now done in the stores by pharmacy staff, including insurance and doctor verification. "Basically, long term, our pharmacists in the store will be more productive and be able to spend more time consulting with patients," Elfinger said. The retailer operates a similar center in Orlando. The deal is part of a broader trend of small, highly specialized call centers opening nationwide, a departure from years of moving call center jobs offshore.

Carter W. Hopkins Jr. marketed the sublet for American Express, which holds a lease on a total of 80,000 square feet in the office complex through 2012.

American Express (NYSE: AXP), which was using the space as its Latin American headquarters, is still marketing the remaining 50,000 square feet. Walgreens also considered Boca Raton as a possible location. American Express could not be reached for comment.

Hopkins said Walgreens signed the lease earlier this month. He declined to disclose specific terms, but noted Walgreens got a "little bit of a discount." The value of the lease is about $2.5 million, he said. Walgreens took possession of the space in mid-January, and is now renovating some of the operations space, including the computer rooms and phones. The center, set to open in February, will primarily service South Florida stores. "We gave them a tenant-improvement allowance," Hopkins said. "Largely, the space was plug-and-play – and that's what made it attractive for Walgreens."

In 2002, American Express inaugurated its expanded regional headquarters for Latin America and the Caribbean at the Miami Lakes office park. At the time, the Business Journal reported that the facility would house more than 500 employees, supporting American Express products and services including credit cards, financial planning, investment products, insurance and international banking. The company still occupies about 800,000 square feet of office space between Miami and Fort Lauderdale, but never fully utilized the Miami Lakes space, according to a real estate source. MORE SouthFlorida.BizJournals.com




Top Airlines Cut Jobs
SouthFlorida.BizJournals.com


By Bill Frogameni



In the latest sign of trouble for the airline industry, a federal agency reported that the sector's employment levels are at the lowest point since 1993. According to a Jan. 16 report by the Bureau of Transportation Statistics (BTS), the industry wide downsizing impacted many of the leading carriers at South Florida's three major airports.

Scheduled passenger airlines in the U.S. employed 6.5 percent fewer full-time workers in November 2008 compared to November 2007, BTS reported. It is the fifth straight drop in year-over-year employment levels and the largest drop since November 2005. Leading South Florida's top carriers in the percentage of jobs lost was Delta Airlines, which dropped 7.2 percent. The reductions came in the wake of Delta's October merger with Northwest Airlines. For the 12-months ended Nov. 30, Delta was the leading carrier at Palm Beach International Airport, with a 20.7 percent passenger share. At Miami International Airport (MIA) during the same period, Delta had the third most passengers, with a 3.3 percent share; and, at Fort Lauderdale-Hollywood International Airport, from January to November, Delta was fourth, with 12.1 percent.

US Airways, the third-leading carrier at Palm Beach and the fifth-leading carrier at both MIA and FLL, dropped 5 percent of its workforce in November compared to the prior-year month. Among the legacy carriers, American Airlines came in just behind US Airways, with 4.3 percent same-month, year-over-year job losses. With its 65 percent passenger share and strong international business, American is by far the leading carrier at MIA. American's regional sister carrier, American Eagle, the second-largest carrier at MIA, saw a 4.1 percent job cut when comparing November 2008 to November 2007.

Last May, AMR Corp., the parent company of American and American Eagle, announced 11 percent to 12 percent job cuts companywide, to be implemented throughout the year. In December, American said it planned to lay off 97 workers in January at MIA. Despite the cuts, American actually expanded flights at MIA this month. American has 211 daily flights, up from 206 in January 2008, a company spokeswoman said. MORE SouthFlorida.BizJournals.com

Construction Crunch continues in 2009
SouthFlorida.BizJournals.com
Florida's construction industry will continue to contract this year with $1.5 billion less in new project starts than in 2008, according to newly released data from McGraw-Hill Construction. The $31.7 billion in new projects forecast to start this year will be less than half of the $71.7 billion in construction starts experienced at the height of the boom in 2005. The weakness that erupted in the residential sector in 2007 is now spreading into to the commercial, education and healthcare sector.
In South Florida, the construction freefall is forecast to ease back this year to a more moderate 3 percent decline this year. Residential construction will fall 11 percent this year compared to last year while commercial and institutional construction will fall 3 percent. Utilities, road building and other public works projects are forecast to increase 6 percent this year.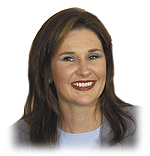 Darcie Lunsford's Hair Services provided by:
Wild Hare Salon and Spa | 2120 St. Andrews | Boca Raton

South Florida Business Journal
ARCHIVES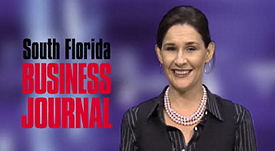 South Florida Business Journal Archives
SouthFlorida.BizJournals.com.