7200 West Camino Real, Suite #104
Boca Raton, Florida 33433
Ph. 561.843.0152
Email | Website
Individual Counseling
Couples Counseling | Family Modalities
Children's Counseling | Adolescent Counseling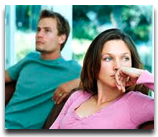 As times have gotten tough, more and more people have felt the stress of living. Before, we could brush our hurts, frustrations and anger under the carpet. Now – everything is pushing our buttons. I have seen how vulnerable people can be during these challenging times so I teach families and children, husbands and wives, sisters and brothers-- how to make life better. And I am fond of saying, "You won't just feel better – you'll GET better!
We all need a little help to get through the stressors and strains that life can put in our way and finding the most appropriate help can be a challenge, however, if you're not sure where to start or who to ask – I can help.




Anger & Stress Management


Some causes of anger include:


STRESS: Stress related to work, family, health, and money can make you feel irritable.

FRUSTRATION: You may become angry if you are unable to reach a goal or feel as if things are out of your control.

FEAR: Anger is a natural response to threats of violence, or to physical or verbal abuse.

ANNOYANCE: You may act in anger to minor irritations and events that occur in ones life.

DISAPPOINTMENT: Anger often results when expectations and desires are not met.

RESENTMENT: You may feel angry when you have been hurt, rejected or offended. These are stressful times and I can help you get on the other side of your frustrations. Don't let fear—interfere. Call Brian Schaflin to get lasting results.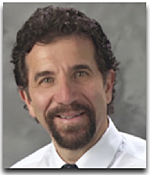 My name is Brian Schaflin and psychotherapy is one of the best things that a person can do to improve their quality of life. It can be used to increase joy, end emotional suffering, boost personal productivity, or to create loving, honest relationships with others.
People often express concerns about the expense and time investment of psychotherapy. I take most insurance and work with you to make the experience rewarding.
It may sound illogical, but regular psychotherapy can actually increases one's time and money. How is this possible? If one considers how much time, energy, and money is absorbed by unresolved aspects of the emotional world (the so-called "baggage" of the past), the inability to handle current stressors, or recurring negativity of interacting with others that creates more stress, then the time spent in therapy where you learn to identify, cope-with, and resolve such things–this can free you up to do other things and be more productive.
For the person seeking immediate crisis intervention and who attends brief psychotherapy to resolve that crisis, the outcome of achieving relief from distressing symptoms may be rather quick. For the individual who is hoping to work on more long-standing patterns, the work may involve a slower gestation time.

My approach to therapy is to focus on assisting the client in creating his or her own relief by listening to what the individual is struggling with and then providing the professional assistance to bring clarity to them, while also enabling them to work-through the most troubling issues in a manner that will provide solutions that resonate for them and their lives.
People feel safe with me and my office is a a lovely respite from the demands of life. I attend to the whole person: mind, body and spirit and am a LifeShifter. I am excited to meet you. Call me for an introductory phone consultation.

SPECIALTY AREAS
Divorce
Substance Abuse
Depression
Relationships
Trauma (recent or childhood)
Anxiety (including panic)
Stress (including post traumatic stress)
Interpersonal Difficulties
Career / Academic Problems
Crisis Intervention/Substance Abuse Intervention

About Brian L. Schaflin, L.C.S.W., P.A.
Mr. Schaflin graduated from City University of New York at Queens College with a degree in Psychology in 1980. He furthered his studies at Hunter College, where he graduated in 1982, with a Masters in Social Work. Mr. Schaflin has been Licensed and Board Certified in Florida since his move to the area in 1994.
For over 25 years, Mr. Schaflin has been providing counseling and psychotherapy for children, adolescents and adults. His goal is to create a therapeutic atmosphere where clients can feel safe -- addressing the areas in their lives that cause imbalance and stress. His belief is that each person is unique and should be viewed with a holistic approach, addressing the needs of the mind, body and spirit.
Mr. Schaflin has years of experience working with people with issues related to depression, anxiety, addictions and managing stress and anger. He is recognized as a specialist in treating clients who are at high risk and in crisis and offers intervention techniques for the entire family. He assists people in finding new solutions which can create change and eventual healing. Commitment and integrity are two of many qualities that Mr.Schaflin brings to his work. His love of people and the belief that there is hope for everyone to find settlement and well being is his motivation.



7200 West Camino Real, Suite #104
Boca Raton, Florida 33433
Ph. 561.843.0152
Email | Website

RELATED CONTENT
Visit the Boca Raton Psychiatrist Directory.

Visit the Boca Raton Psychologists Directory.

Visit the Child Psychologist Directory.