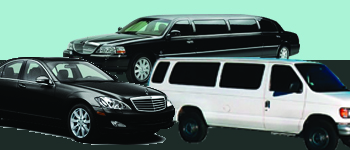 Because of the city's central location between Fort Lauderdale and Miami, many South Florida limousine services provide transport throughout the Aventura area. Whether you need a high-class ride to the airport or relaxing transport to one of the spas in the area, Aventura limousines have your deluxe travel needs covered.
CALL NOW FOR A TRULY UNIQUE LIMO EXPERIENCE! 561.338.7594

Community Partners
Welcome to Prestige Limousines where a luxury automobile is always available to drive you to your destination with style and class. For over 20 years our experienced, immaculately dressed, and well-mannered chauffeurs have been available whenever you need to travel or have a night out on the town. Prestige is at your beck and call 24/7 and will always get you where you need to go! They have a variety of limousines including Stretch Ultra-Luxury Limos, L-Series Lincoln Town Cars, Luxury SUVs & Vans, Hybrid Energy Vehicles, Shuttles and Full Size Motor Coaches, and the 1953 De Soto stretch vintage wedding limousine.
What Does
Prestige Limousines Offer You?
One of the only Limo companies licensed to pick up in Boca Raton
Fully insured and permitted in all three counties, ports and airports in South Florida
National network of affiliate Limo companies
Family owned and operated
Caters to Boca Raton's most exclusive residents, luxury condominiums, hotel destinations and corporate clientele
In business since 1988t
Full service auto detail at Prestige Auto Spa available to our clients
Prestige Limousines
Specialty Services:

CALL 561.338.7594 NOW
To Reserve Luxury Vehicles For:

Corporate Events
Bachelor/Bachelorette Parties
Airport Transportation
Concerts
Proms
Wedding
Honeymoon Pickup
Sporting Events
Sight-Seeing Excursions
Business Travel
Conventions/Trade Shows/Seminars

Locations

Palm Beach County Limousines
Upscale transport is in high demand in South Florida, and the use of a Boca Raton limousine service is popular for corporate outings and travel to and from the airports in the area. Companies offer deluxe transport to and from the Boca Raton, West Palm, Fort Lauderdale, and Miami airports, as well as charters and sightseeing tours in large-capacity limos, which frequently hold up to 16 passengers. If you desire a blissful, relaxing ride, be sure to reserve your Boca Raton limousine today.

The Palm Beach area is adorned with upscale hotels, and, if you require a limousine service to escort you to your resort, there are plenty of options. For a smooth and enjoyable ride, rent one of the numerous luxury vehicles available, such as a sedan, Lincoln limousine, H2 limousine, or charter bus. Jupiter limousine services are committed to providing customers with safe, relaxing transport, and this is reflected in the satisfaction of their clients.

With over ten limousine services available throughout the West Palm Beach area, you will have little trouble finding a stylish and luxurious vehicle well-suited to your transport needs. Services are commonly provided to and from the airport, though most companies will take you wherever you need to go throughout South Florida. For a unique and unforgettable ride, set up a West Palm Beach limousine charter today.

Broward County Limousines
If you desire an elegant yet tranquil ride to the airport or to a special event, consider a Deerfield limousine service. Available limousines range from six to nearly twenty passengers, and some companies also offer party buses capable of holding up to 50 people. Regardless of whether you select the roomy Superstretch Limousine or the fashionable Mini Limousine, you will surely be traveling in style and luxury.

Fort Lauderdale is a popular travel destination, and visitors as well as residents often choose to travel to the city's upscale restaurants and attractions in a limousine. Several Fort Lauderdale limousine services offer transport not only throughout the city, but also to neighboring cities or even across the state. Regardless of whether you need a limousine for a special event or just for a cruise along Las Olas, you will undoubtedly be pleased with the assortment of Fort Lauderdale limousines available.

With eight different limousine companies in Sunrise and numerous others in surrounding cities, you are sure to find the ideal luxury transport vehicle for your wedding, anniversary, birthday, or other special event. Book your Sunrise limousine charter today to perfect your evening out.

Mimai-Dade County Limousines
Because of the city's central location between Fort Lauderdale and Miami, many South Florida limousine services provide transport throughout the Aventura area. Whether you need a high-class ride to the airport or relaxing transport to one of the spas in the area, Aventura limousines have your deluxe travel needs covered.

For a flawless ride to Miami International Airport or a grand entrance at your wedding, choose a luxury vehicle from one of the many Miami limousine services. Different companies offer different amenities, but all are committed to providing you with a discreet, stress-free trip around the city or throughout South Florida. If you are concerned about your safety, some companies even offer bodyguard services. Popular limousine destinations in Miami include the airport, the port, local stadiums and arenas, nightclubs, Bal Harbour Shops, and South Beach. Reserve your South Florida limousine service now for the opportunity to experience royal treatment and smooth, hassle-free transport.

You are the priority. Call Prestige Limousines to promptly take you where you need to go while enjoying a high-class setting.

The most important event of your life is looming on the horizon, and you have no clue how you are getting to and from your marquee event. Don't look any further. Call Prestige Limousines, the most reputable and professional ground transportation service providers in South Florida, to ride in style and luxury in one of its gorgeous cars. Time is of the essence, and your stress levels are at an all-time high. Don't let this opportunity to ride comfortably in a Lincoln Town Car L-Series sedan or the new Hybrid Chevrolet Tahoe, an eco-friendly alternative, drive right by you. Call Prestige Limousines immediately to arrange your travel to a hectic airport, special event, wedding, restaurant or club grand opening, or corporate event.

With prices that rival any competitor, Prestige Limousines is at your beck and call 24 hours a day, 365 days a year. Let Prestige Limousines' meticulously dressed, well-mannered drivers take the wheel and give you the experience of a lifetime. You will always be treated like a VIP with top notch safety and security. All luxury vehicles are non-smoking, and there is no eating allowed inside. This allows each vehicle to maintain an immaculately clean interior.

Prestige Limousines has a diverse fleet of vehicles ranging from all sizes of stretch limousines to various types of larger vehicles including 14-passenger vans, mini buses, limousine buses, motor coaches, and full size coaches for extended trips. Call right away for prices and special discount rates.
CALL NOW FOR A TRULY UNIQUE LIMO EXPERIENCE! 561.338.7594

The following is a list of Florida Limousine destinations, in alphabetical order:
Altamonte Springs Limousines
Anna Maria Limousines
Apalachicola Limousines
Apopka Limousines
Atlantic Beach Limousines
Auburndale Limousines
Avon Park Limousines
Bal Harbour Limousines
Bartow Limousines
Bay Harbor Islands Limousines
Bonita Springs Limousines
Boynton Beach Limousines
Bradenton Limousines
Brooksville Limousines
Cape Canaveral Limousines
Cape Coral Limousines
Casselberry Limousines
Celebration Limousines
Chipley Limousines
Cinco Bayou Limousines
Clearwater Limousines
Clewiston Limousines
Cocoa Limousines
Cocoa Beach Limousines
Coconut Creek Limousines
Coral Gables Limousines
Coral Springs Limousine
Crystal River Limousines
Dania Beach Limousines
Davie Limousines
Daytona Beach Limousines
DeFuniak Springs Limousines
DeLand Limousines
Delray Beach Limousines
Deltona Limousines
Destin Limousines
Dunedin Limousines
Eagle Lake Limousines
Edgewater Limousines
Edgewood Limousines
Eustis Limousines
Fort Meade Limousines
Fort Myers Limousines
Fort Myers Beach Limousines
Fort Pierce Limousines
Fort Walton Beach Limousines
Fruitland Park Limousines
Gainesville Limousines
Greenacres Limousines
Green Cove Springs Limousines
Gulf Breeze Limousines
Gulfport Limousines
Haines City Limousines
Hallandale Beach Limousines
Hawthorne Limousines
Hialeah Limousines
Hialeah Gardens Limousines
Highland Beach Limousines
Hollywood Limousines
Holly Hill Limousines
Holmes Beach Limousines
Homestead Limousines
Hypoluxo Limousines
Indialantic Limousines
Jacksonville Limousines
Juno Beach Limousines
Key Biscayne Limousines
Key West Limousines
Kissimmee Limousines
LaBelle Limousines
Lady Lake Limousines
Lake Alfred Limousines
Lakeland Limousines
Lake Mary Limousines
Lake Park Limousines
Lake Wales Limousines
Lake Worth Limousines
Lantana Limousines
Largo Limousines
Lauderdale-by-the-Sea Limousines
Lauderhill Limousines
Leesburg Limousines
Lighthouse Point Limousines
Longboat Key Limousines
Longwood Limousines
Maitland Limousines
Marco Island Limousines
Margate Limousines
Melbourne Limousines
Melbourne Beach Limousines
Miami Beach Limousines
Milton Limousines
Minneola Limousines
Miramar Limousines
Mount Dora Limousines
Naples Limousines
Neptune Beach Limousines
New Port Richey Limousines
New Smyrna Beach Limousines
Niceville Limousines
North Miami Limousines
North Miami Beach Limousines
North Port Limousines
Oakland Park Limousines
Ocala Limousines
Ocean Ridge Limousines
Ocoee Limousines
Okeechobee Limousines
Oldsmar Limousines
Orange Park Limousines
Orlando Limousines
Ormonod Beach Limousines
Oviedo Limousines
Palatka Limousines
Palm Bay Limousines
Palm Beach Limousines
Palm Beach Gardens Limousines
Palm Coast Limousines
Palmetto Limousines
Panama City Limousines
Panama City Beach Limousines
Pembroke Pines Limousines
Pensacola Limousines
Pinecrest Limousines
Pinellas Park Limousines
Plant City Limousines
Plantation Limousines
Pompano Beach Limousines
Ponce Inlet Limousines
Port Orange Limousines
Port St. Lucie Limousines
Punta Gorda Limousines
Rockledge Limousines
Royal Palm Beach Limousines
St. Augustine Limousines
St. Augustine Beach Limousines
St. Cloud Limousines
St. Pete Beach Limousines
St. Petersburg Limousines
Safety Harbor Limousines
Sanford Limousines
Sanibel Limousines
Sarasota Limousines
Satellite Beach Limousines
Seaside Limousines
Sebastian Limousines
Sewall's Point Limousines
Shalimar Limousines
Stuart Limousines
Surfside Limousines
Tallahassee Limousines
Tamarac Limousines
Tampa Limousines
Tarpon Springs Limousines
Tavares Limousines
Temple Terrace Limousines
Titusville Limousines
Treasure Island Limousines
Valparaiso Limousines
Venice Limousines
Vero Beach Limousines
Wellington Limousines
West Melbourne Limousines
Weston Limousines
Wilton Manors Limousines
Winter Garden Limousines
Winter Haven Limousines
Winter Park Limousines
Winter Springs Limousines

CALL NOW FOR A TRULY UNIQUE LIMO EXPERIENCE! 561.338.7594