Eco Lifestyle
Gala Fashion Show
Founder, FEED / Model & activist, Lauren Bush, Actress Gabrielle Anwar, Mayer of Boca Raton Susan Whelchel, Mayor of Delray Beach Woodie McDuffie and Founder & CEO, Pizza Fusion, Vaughn Lazar were at the Boca Raton Resort for a Green Carpet Cocktail Reception, a delicious Organic Buffet Dinner, an very 'green' ECO Fashion Show, a Lifestyle Honorary Award, plenty of Desserts, a great DJ, and plenty of dancing.... and did we mention Eco-Lifestyle Gift Bags were handed out!
This amazing evening benefitted Global Green and the Office Depot Foundation to support the Greener Rebuilding of Haiti. This was a fantastic night that was sure not to be missed by everyone who attended.
---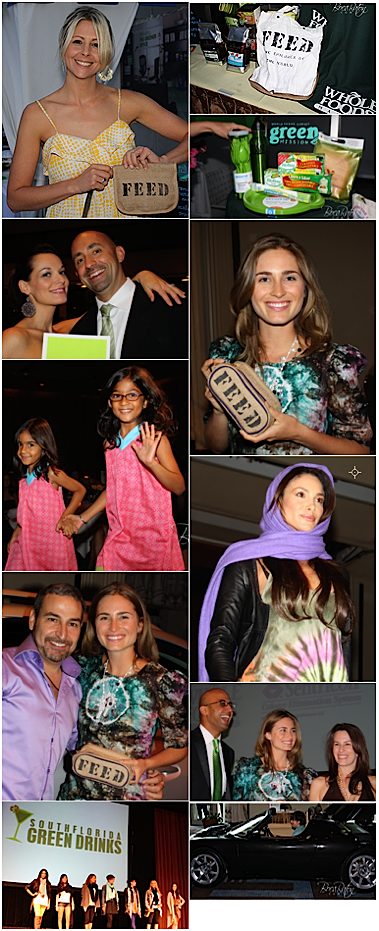 We would like to thank the following sponsors:
OFFICE DEPOT • WHOLE FOODS • LEXUS
BOCA RATON RESORT • CITRIX • TESLA
EVENTOLOGIE • FASC • THE FEED FOUNDATION
AUBREY ORGANICS • THE ELECTRIC BICYCLE STORE
---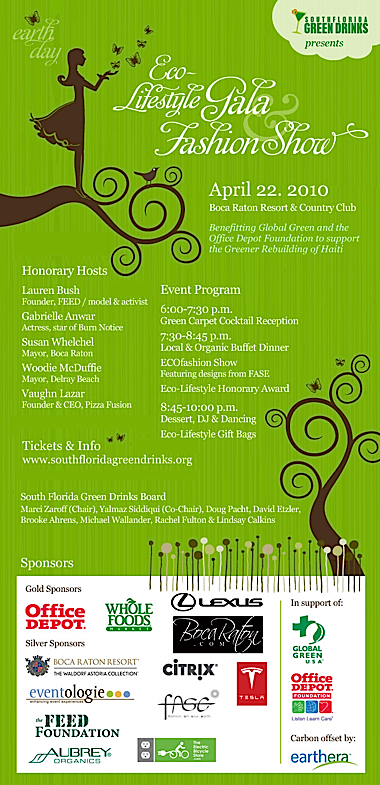 For more information about
South Florida Green Drinks & Upcoming Events -
Click Here!
---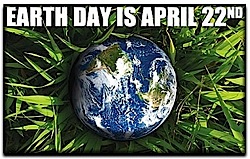 Thursday, April 22, 2010 was Earth Day! This is a very special day for everyone to keep learning the importance of how to take care of our planet. Also... it's the 40th Anniversary of this amazing day!