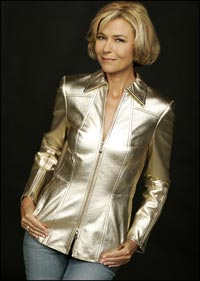 Mary Giuseffi began her career at age eleven, modeling with the Ford Agency in New York City. Over the next thirty five years, she modeled and acted on national television, print ads and films, lending her face to countless products and services. As an actress, she brought many characters to life on stages throughout the Northeast. She was an accomplished singer as well, performing internationally, including a solo performance at the world renowned Salzburg Festival. Mary published her first book of prose at nineteen and spoke nationally at conventions and on television discussing the topic of healing and forgiveness. She has just finished her second book "OH! to Joy" which encourages women to live a successful and joy-filled life.
Mary has been an independent fashion show producer and event coordinator for twenty years. Her clients include: Bloomingdales, Macy's, Saks Fifth Avenue, Cache, Talbots, Boca Raton Magazine, The American Cancer Society, The Cystic Fibrosis Foundation, Holy Cross Hosptial, The Junior League, Pet Set, The Symphony of the Americas, Florida Grand Opera, Bonnett House, The Design Center of the Americas, and The Fort Lauderdale Museum of Art.
Mary's etiquette programs and image consulting seminars have been hosted by many prestigious private and public organizations including The Amway Corporation, Merrill Lynch, Florida Opthalmogical Association, The Tower Club, Weston Hills Country Club, and The Red Door Spas and Salons. Her coaching client list also includes Bradley Communications and hundreds of corporate executives, attorneys, authors and entrepreneurs. She writes a monthly column for women in a Ft. Lauderdale newspaper, is a frequent guest on many national radio shows, and is quoted often as an image and color expert in publications.
Mary also has an extensive fashion retail background including holding the position of Fifth Avenue Club Director at Saks Fifth Avenue in Fort Lauderdale, Florida. She opened and managed "The Limousine Teen," an exclusive boutique in Boca Raton, Florida.
For the past twenty years, Mary has been a committed volunteer in her community and activist supporting many local and international charities. She was a director on the executive board of Kids In Distress for nearly ten years. She was the founding president of the Kids in Distress West Auxiliary and served as President of the East Auxiliary. She was the founding president of Florida Grand Opera's Leadership Council 2005 and 2006. She has served on the board of many charities. She has chaired and created countless events while donating her time to spearhead many worthwhile programs that have raised millions of dollars, provided care, and brought awareness for many charities. She chaired an event for UNICEF and had the distinct privilege of hosting Audrey Hepburn. She also hosted Stephanie Powers at an event to raise money for The William Holden Foundation, and has worked with many other celebrities.
She has been a rape victim advocate and a mentor for young girls at risk. She has rocked Aids babies and decorated homes for abused children, visited nursery schools in Kenya, Africa and supported orphanages in Brazil. Because of her commitment and passion to help those less fortunate, and her great leadership, vision and hard work, Mary has received many awards and accolades including "Woman Of The Year" 1991, The American Cancer Society's Presidents Award, Cystic Fibrosis Volunteer of the Year Award, and 2005 "Woman of Style and Substance." She was inducted into the Kids In Distress Hall of Fame in 2005.
Mary attended The New School For Social Research in New York City and Drew University in Madison, New Jersey where she studied psychology. She studied voice, drama, and dance extensively in New York and New Jersey.
Above all else, Mary feels most blessed by her two wonderful children Gina, 20, and David, 17. She is passionate and enthusiastic about life! In her world, regardless of facing great challenges she believes the "glass is always half full." She resides in Boca Raton, Florida.
---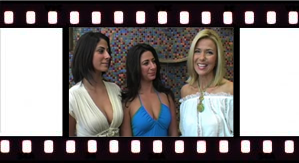 Mary Giuseffi
INBAR • Royal Palm Place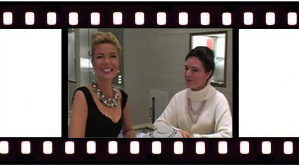 Mary Giuseffi
Iridesse • Town Center Mall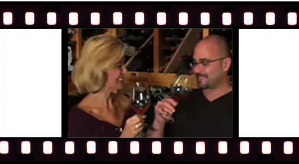 Mary Giuseffi
Wine Watch • Boca Raton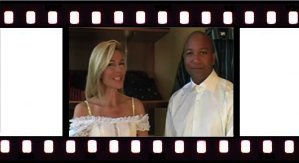 Mary Giuseffi
S!R MENS WEAR • How To Tie A Tie!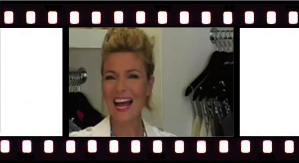 Mary Giuseffi
La Ti Da Boutique • Royal Palm Place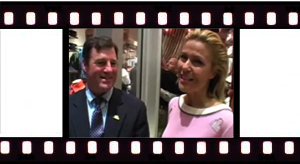 Mary Giuseffi
S!R MENS WEAR • Grand Opening