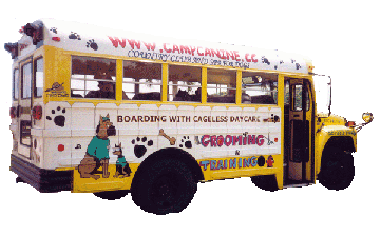 Camp Canine
201 S.W. 1st Ave.
Boca Raton, Florida 33432
Phone: 561.392.9099
Fax: 561.392.3320
CampCanineFlorida.com

Call 561.392.9099 to schedule your
animal to be picked up by our
Mobile Pet Grooming Services Bus!
---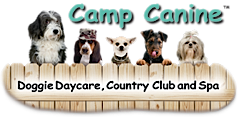 Click image to visit Camp Canine's Video Business Directory Listing!
With our mobile pet grooming we relief stress from travel to and from our grooming facility. While on our bus the animals are not caged and therefore have no separation anxiety. You can have your pet picked up from your home by a mobile grooming van at an agreed upon time and your pet is dropped off at another agreed upon time. It's that easy!
Mobile grooming allows pet grooming to fit into your busy schedule. Having a service that comes to your doorstep and takes your pet off your hands for a few hours and professionally grooms your pet making grooming for your dog or cat easy and hassle free for the business professional.
Your dog is washed and groomed by professionals, at our full equipped pet grooming parlor in Boca Raton, then transported back to you in a comfortable never caged environment.
The goal of mobile pet grooming is to make your lives easier. Offering the flexibility for you to chose an appointment at the time of day you desire as well as a wide range of services and products for the care of your pet.
These services are provided to you in order to help make you and your pet's life less complicated while still achieving the life style you both deserve!
---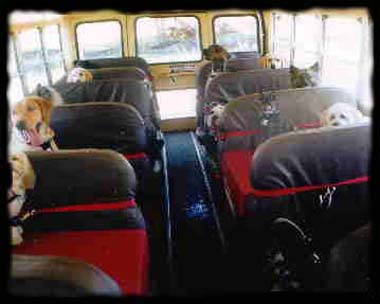 ---