MEDICAL STAFFING & RECRUITING


Looking for a Medical Staffing Agency that you fit nicely with? Are you searching for work in the Home Health Care industry but have not found the right Medical Staffing professionals to help you find a rewarding medical career? Look no further, we are here to help?
Welcome to the Medical Staffing Service guide where you will find job listings and postings for various levels of nursing care jobs with a full spectrum of nursing services for South Florida. We specialize in full time, permanent medical job placement. We look for resumes from health care professionals trained in fields such as pharmacy, physical therapy, occupational therapy, speech therapy, and nursing.
Our Medical Staffing Professionals are a healthcare staffing agency that is committed to providing the best Permanent Placement for Physical Therapists, Physical Therapy Assistants, Occupational Therapists, Occupational Therapy Assistants, Speech Language Pathologists, Pharmacists, and Registered Nurses in all settings including Hospitals, Clinics, Long Term Care Facilities, Managed Care, and Home Health Care.
---
Whether you are a seasoned medical professional or a recent graduate, we can help you with your job search TODAY!
START YOUR MEDICAL CAREER HERE!


Our Medical Staffing Professionals place registered nurses, physical therapists, occupational therapists, and pharmacists with some of the best facilities in South Florida and the United States. They offer permanent placement job opportunities in all settings including hospitals, clinics, long term care facilities, managed care, and home health Care.
Jobs include: South Florida Nursing Jobs; South Florida Pharmacy jobs; South Florida Therapy jobs; South Florida Physical Therapists; South Florida Registered Nurses; South Florida.
---
WE ARE YOUR TRUSTED
MEDICAL STAFFING PROFESSIONALS!


Our Staffing Professionals work with its partners to ensure the best placement and best salary for you based on your professional experience. We offer permanent placement job opportunities in all settings that include hospitals, clinics, short term & long term care facilities, managed care, and home health Care.
---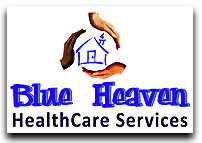 BLUE HEAVEN HEALTHCARE
STAFFING SERVICES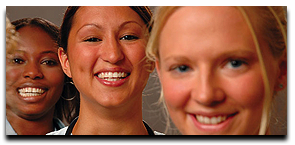 At Blue Heaven HealthCare Services they do recruitment the way it should be done. Their practice is to treat everyone as an individual. They will give you the time and attention you need to find the right job, sharing our experience with you to explore different opportunities and offer advice, always being honest with your options and expectations.
---
Staffing & Service Locations
Palm Beach County
Martin County
St. Lucie County
Indian River County
Okeechobee County
---
Welcome To
BLUE HEAVEN
HEALTHCARE SERVICES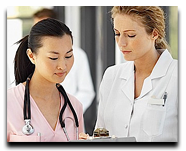 This
State of Florida Licensed Nurse Registry
serves the following counties:
Palm Beach County, Martin County, St Lucie County, Indian River County
and
Okeechobee County
.
Managed and Owned by highly qualified
Registered Nurses
, Blue Heaven provides skilled nurses for both personal and institutional clients, wherever and whenever needed.
The Blue Heaven Health Care office is open from 8:30 AM until 5:00 PM, Monday until Friday. All emergencies are handled 24 hours a day, 7 days a week, for skilled services recipients.
---
Healthcare Services 24 / 7

At Home
In Hospitals
In Nursing Homes
At Assisted Living Residences
At Doctor's Offices
At Hospice Locations
Blue Heaven offers a wide range of professionals available and ready to be matched with all requirements. Whatever your healthcare staffing needs may be, Blue Heaven Health Care Services can provide highly-qualified, skilled healthcare professionals in a spectrum of levels and specialties.
---
At Home Services Provided: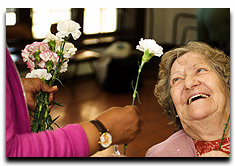 Blue Heaven Health Care Services specializes in the placement of homecare providers for varying levels of need. From simple domestic assistance to advanced medical needs, they assist you with personalized service that is second to none.
Laundry
Hospice Care
Meal Preparation
Light Housekeeping
Pre-Pour Medications
Bathing & Personal Care
Food Shopping & Errands
One Hour Bed & Bath Visits
Accompany Client to Appointments
Monthly Medication Management at Doctor's Offices
---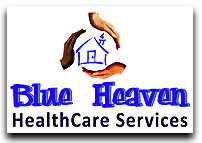 Blue Heaven Healthcare Services
224 Datura Street, Suite 207
West Palm Beach, FL 33401

If you are in need
of immediate assistance
please contact us today!

Phone: 888.936.1110 | Fax: 561.807.0411
Web: BlueHeavenHealth.com | E-mail: Info@BlueHeavenHealth.com
License # 30211436
Blue Heaven
Is Committed to the
Highest Standard of Excellence