On the grounds of the Morikami you will notice a building named the Yamato-kan. This is a replica of a Japanese villa. Inside it features a ring of exhibition rooms embracing an open-air courtyard with a dry garden of gravel, pebbles and small boulders. The Yamato-kan offers a permanent exhibit chronicling the history of the Yamato Colony, a Japanese farming community in South Florida 100 years ago.
The Morikami Museum Collection houses 5,000 Japanese art objects and artifacts, including a 500-piece collection of tea ceremony items, more than 200 textile pieces and recent fine art acquisitions. The 200 acres that surround The Morikami's two museum buildings include expansive Japanese gardens with strolling paths, resting areas, tropical bonsai collection, small lakes teeming with koi and other wildlife, nature trails, pine forests and park and picnic areas.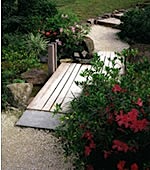 The Morikami completed a major garden expansion and renovation back in 2001. The newly designed gardens reflect major periods of Japanese design from the eighth to the 20th century, and serve as an outdoor extension of the museum. The Morikami Gardens consists of shinden islands, paradise garden and contemporary garden. According to the garden designer, Hoichi Kurisu, each garden is intended to express the character and ideas of a unique counterpart in Japan without attempting to duplicate those gardens, and seamlessly flow together as one garden.
The Morikami Museum and Japanese Gardens, with its unique gardens and collections, is one of Palm Beach County's most treasured cultural attractions. Located in a tranquil natural setting, The Morikami invites visitors to explore its many facets and to discover Florida's heritage and its connection with Japan.
Experience the essence of Japan in South Florida!
Discover... The Morikami.
---
Hours of Operation:
Tuesday - Sunday, 10:00 AM - 5:00 PM
Closed Mondays and major national holidays, including: Thanksgiving, Christmas, New Years Day, Easter and Fourth of July.
---
Admission Prices:
$12.00 Adults
$11.00 Seniors (age 65 and over)
$7.00 Children (ages 6 - 17)
$7.00 College Students (college ID required)
Children under age six are free
(Tax not included)
---
Current Exhibitions
March 23 - June 13, 2010

Masterpieces of Japanese Laquerware
- Dr. Elizabeth E. Force Collection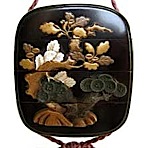 This exhibition presents over 60 sumptuously decorated lacquerwares from the 18th and 19th centuries, including carrying cases (inro), inkstone writing sets, incense containers and incense guessing-game boxes, boxes for storing documents, poem slips, and scroll paintings, and many more fine lacquerware objects from the collection of Dr. Elizabeth E. Force. A catalog of the show is also available. Funded in part by the National Endowment for the Humanities and the Mary Livingston Griggs and Mary Griggs Burke Foundation.
---
March 23 - June 13, 2010

Meditations on Form and Pattern:
Images of the Morikami Gardens by Matt Vought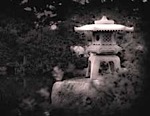 Photographer and painter, Matt Vought, is featuring eight photographs presenting a distinctive, visionary approach to architectural elements at the Morikami gardens. A South Florida native residing in Lake Worth, Florida, Matt's images of the gardens capture one of the most important aspects of Japanese aesthetics, that of creating beautiful pure forms from simple, repetitive shapes and patterns. Vought's unique perspective captures the elegance and simplicity of Japanese design that is inherently and effortlessly embedded in architectural objects from roof tiles and rock gardens to sculpture fashioned expressly for spiritual contemplation. The show appears concurrently with Masterpieces of Japanese Lacquerware from the Collection of Elizabeth E. Force, an exhibition of lacquerware objects that Matt Vought photographed for the catalog publication of the same name.
---
Japanese Gardens
The Morikami gardens are ranked 8th among more than 300 Japanese Gardens outside Japan by the Journal of Japanese Gardening. "The Museum's mission to promote understanding of the Japanese culture is carried through to the gardens, which illustrate the Japanese approach to nature over the centuries."
---
The Morikami Museum Store
The Morikami's museum store carries a wide selection of Japanese and Asian inspired accessories that include: Apparel, Books & Media, Collectibles, Games & Paper Crafts, for the Garden, for the Home, Jewelry and Food & Snacks.
---
Facility Use & Rental
Corporate Events | Weddings
Dinner Parties | Receptions | Celebrations
Planning a special event, celebration, or anniversary? Then The Morikami Museum and Japanese Gardens is the venue for you. This has become one of South Florida's premier rental facilities for weddings, corporate functions, and special events. From a sunset wedding ceremony overlooking the lake, to cocktails on the Terrace with views of the Roji-en: Garden of the Drops of Dew, or a corporate presentation in our state-of-the-art theater, the grounds of the Morikami provides a stunning and distinctive venue for any event.

Do you have a ceremony of 25 guests or less? There are romantic sites with peaceful gardens that are ideal for a small occasion. These types of ceremonies take place between 10 AM and 4 PM. Larger gatherings are held from 6:30 PM after the Museum has closed to the public and has a capacity of 150 guests for dining and dancing. Hosting a larger party of 150 guests or more? Ask Morikami about their tent that is available. All ceremonies can be held lakeside, followed by a cocktail reception and dinner on our terraces overlooking the Japanese bridges, lake, waterfall and gardens, or inside their beautiful Japanese Ash wood-lined foyer. No matter what size party you may have, you and your guests will sure have memories to last a lifetime. Call today for more information.
---


4000 Morikami Park Road
Delray Beach, FL 33446
Phone (561) 495-0233 | Email: Morikami Museum