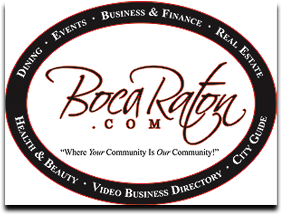 Click to see just some of our work!
WE OFFER THE MOST COMPETITIVE PRICES AROUND!
Call Us Today For A Quote
561.338.7594
Boca Raton is South Florida Graphic Designs most nationally recognized company. Great design comes from the connection of powerful creative partnerships, beginning with our great clients. Graphic Design starts with recognizing your original ideas. We'll use our expertise to offer innovative solutions that make sense. We offer our services to clients all around the world, however our heart is here in Boca Raton, Ft.lauderdale, and Palm Beach.
We keep up to date on current trends and techniques having a solid grasp of design, typography and use of color. We also understand the importance of completing the project on time and within budget. So be careful to choose a firm that bills you for design and not its electric bill! We understand your business needs and project objectives.
As graphic designers we add an essential visual element to your company's image so let us help identify who you are. Our trademark is to create graphics to help brand your company and sell your products. We stand ready to help you meet your latest design needs.
Our services include:
• Logo Design
• Corporate Identity Packages
• Flyer Design
• Brochure Design
• Web Banners and Graphics
• Direct Mail Pieces
• Advertisements
• Postcard Design
• Greeting Card Design
• Decal Design
• Marketing Materials
• Trade Show Displays
• Billboard Design
• Sign Design
• Catalog Design
• Branding Solutions
• Promotional Products
• Photo Enhancements & Editing
• Event Invitations
• Wedding Invitations
• Custom Graphic Design
Please contact us today!
Ph: 561.338.7594 | Fax: 561.300.3735
E-Mail: Sales@BocaRaton.com