Orangetheory FITNESS PHILOSOPHY... IT'S ALL ABOUT THE BIG & LASTING RESULTS!
TRAINING REDEFINED...
Orangetheory Fitness has been featured in The New York Times as an effective new plateau-busting workout in which participants can burn up to 900 calories in a 60-minute session. Backed by the science of post-exercise oxygen consumption (EPOC), our heart-rate monitored training is designed to keep heart rates in a target zone that stimulates metabolism and increases energy.
The result is the Orange Effect – more energy, visible toning and extra calorie burn for up to 36 hours after your workout!
OrangetheoryFitness.com

Phone:
561.750.0900 - Boca Raton
954-781-0800 - Lighthouse Point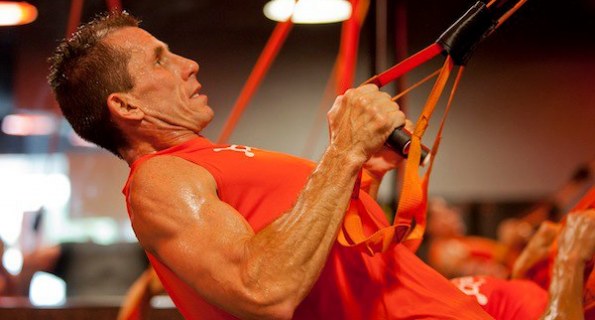 Orangetheory Fitness uses the science of Heart Rate Based Treadmill Interval Training, the efficiency of Indoor Rowing for increased power and the proven concept of Weight Training Blocks to create the fitness level and body you have always desired. Workout and Weight Loss plateaus are a thing of the past….really!
The Three Components of the Orange 60 Workout:

Treadmill Training
Indoor Rowing
Weight Training Blocks



Facility Features

State of the art equipment
Modern style
Motivational design
Clean & spacious facilities
Mood lighting
Upbeat music
Well-maintained equipment
Locker room for men & women
Plenty of equipment
Great staff
The physiological theory behind the Orangetheory workout is known as "Excess Post-Exercise Oxygen Consumption," or EPOC. By providing you with a heart rate monitor and POD, we can monitor your 5 zone interval training sessions that we call the Orange 60. During the 60 minute workout, you will perform multiple intervals designed to produce 12-20 minutes of training at 84% or higher of your maximum heart rate, which translates to Zones 4/5. This program design produces EPOC, which is the workout "after-burn" effect, meaning that our interval training design produces a 200-400 calorie increase to your metabolism 24-36 hours after your workout.
Locations
The Commons at Town Center
2240 NW 19th Street
Boca Raton, FL 33431
561.750.0900
Venetian Isle Plaza
3778 North Federal Hwy
Lighthouse Point, FL 33064
954.781.0800
For More Locations visit OrangetheoryFitness.com
---