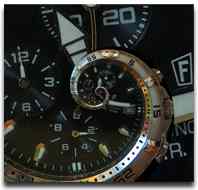 Anti-Aging is the study of slowing, halting, or reversing effects of aging. While angi-aging is a wide field of study, which technically includes the study of the achievement of forms of immortality, the treatments discussed on this page only purport to "cure" superficial signs of aging, such as changes in appearance and hormonal production. Please be aware of the fact that much research in the field of anti-aging is actually pseudoscience: quackery mixed with clever marketing posing as legitimate medicine.
Anti-Aging Treatments
Dr. Mitchell Matez:
Are you seeing changes in the way you feel? Meet Hormone Therapy Physician, Dr. Mitchell Matez. Dr. Matez specializes in helping his patients manage symptoms associated with a decrease in hormones.
---
After the medical community realized the dangers associated with hormone-based drugs derived from mare urine (including an increased risk of stroke, heart disease, and certain cancers in patients who took them), several pharmaceutical companies began producing drugs that more closely mimicked the hormones naturally found in the human body. The companies that produce these drugs, along with the healthcare professionals who prescribe them, claim that these plant-derived hormones do not carry the same risks as conventional hormone replacement medications. However, there is no actual scientific evidence that bio-identical hormone therapies are safe, and medical authorities, including the Food and Drug Administration, have raised serious questions concerning these claims.
"Prolotherapy", which is short for "proliferation therapy", is another questionable procedure in which an irritant (usually sugar water) is injected into the body for the purpose of somehow alleviating lower back pain. Proponents of the procedure claim that the injection of the irritant stimulates healing in ligaments and tendons. The vast majority of medical professionals reject this practice as pseudoscience, and there is no scientific studies have shown that prolotherapy injections do not produce results that differ from results obtained from control injections. Additionally, no major health insurance cover prolotherapy treatments, and the practice is rejected by Medicaire coverage.
Cosmetic Laser Community Partners

Sanctuary Medical Aesthetic Center
4800 North Federal Highway
Boca Raton, Florida 33431
SMACBoca.com
561.886.0970
The Sanctuary Center is a 11,000 square foot complex dedicated to cutting-edge cosmetic service. It is home to the Sanctuary Plastic Surgery Center, a clinic specializing in a wide variety of plastic surgery techniques, and the Sanctuary Medical Aesthetic Center, which offers several non-surgical beautification procedures.
The Center is home to several internationally acclaimed surgeons with combined experience in the plastic surgery industry exceeding a hundred years. Its doctors include inventors of several plastic surgery procedures and devices. The facility attracts customers from all over the country to Boca Raton. Click on their logo above to read more.

851 Meadows Road, Suite 222
Boca Raton, Florida 33486
561.395.5508
DrMan.com
People across South Florida flock to Dr. Man in Boca Raton for all of their cosmetic surgery needs. This renowned Boca Raton Board-Certified Plastic Surgeon, author and media personality is noted for his work in skin rejuvenation, liposuction, and facelifts. He is reported as one of South Florida's top doctors by South Florida Magazine, and has been voted "Best Cosmetic Surgeon" by Monday Thursday Newspapers. He has won several awards including the Allied Professional Award for helping victims of abuse.

BocaRaton.com and The Bites! Network's Coverage Area
Since BocaRaton.com is part of The Bites! Network, an ever-expanding system of community websites spanning across South Florida, we are able to offer our community partners in the cosmetic industry exposure in many cities. If you are an authority on anti-aging procedures, or if you represent one, and would like to apply for consideration to become a community partner on The Bites! Network, please call 561.338.7594 or E-mail us for more information.