Video Sponsored by: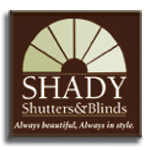 Shady-Shutters.com

AutoNation works to manage inventory and demand
SouthFlorida.BizJournals.com
By Paul Brinkmann
AutoNation is marshaling all its resources to control rising inventory as auto sales have plummeted since mid-2008.The nation's largest auto retailer, like all U.S. car sellers, is struggling with the credit crisis and inventory whiplash from last year's high gas prices.
The company has:
* Shipped trucks from Florida to Texas to accommodate market trends.
* Told Detroit to keep extra inventory it was pushing in return for additional incentives.
* Made heavy use of exclusive software that tracks sales and inventory at 231 dealer locations.
"At one point, we moved hundreds of pickups to Texas when the construction industry died in South Florida," Mike Maroone, president of Fort Lauderdale-based AutoNation, said in an interview.
Now, Maroone acknowledges, dealerships in Florida can't get enough pickups and SUVs because consumers are comfortable with low gas prices again. But AutoNation is proud that it has kept inventory lower than the industry average as reported by Wards Auto.
AutoNation's inventory rose steadily in 2008, from a Car lots around the U.S. were hit with a double-whammy over the past year: first, too many trucks and SUVs when gas prices hit $4 a gallon; then, not enough. MORE SouthFlorida.BizJournals.com

Scripps opens in Jupiter
SouthFlorida.BizJournals.com
By Brian Bandell
After five-and-a-half years of some painstaking work and nearly $500 million in state and Palm Beach County funding, the Scripps Research Institute marked the opening of its massive new research facility in Jupiter on Feb. 26.
Gov. Charlie Crist, county commissioners and the Scripps board of trustees cut the ribbon, signaling the opening of the 350,000 square feet of offices and laboratories on Florida Atlantic University's campus at Abacoa. Nearly 300 Scripps employees have occupied the buildings for a month. The spire shaped like a DNA double helix atop one of the three buildings symbolized not just the promise of new scientific breakthroughs, but also hope for a sorely needed boost to Florida's ailing economy.
In 2003, just after the real estate boom had begun, former Gov. Jeb Bush announced that La Jolla, Calif.-based Scripps would open a branch in Palm Beach County, supported almost entirely by state and local funding. The bold bet cast the biotechnology industry as a pillar of Florida's economic future.
After a lawsuit delayed the project and forced it from farmland in western Palm Beach County to a mixed-used development, Scripps is ramping up research in its larger labs as the state's economy is in a freefall. "Now, more than ever, as we face these economic challenges, we must support Florida's growing biotech and medical industries," Crist told the audience. "Scripps Florida isn't just good for the health of other people; it's important for the health of our economy. MORE SouthFlorida.BizJournals.com

Free trade with Colombia still unclear under Obama
SouthFlorida.BizJournals.com
BY Bill Frogameni
Although Colombia is the nation's fourth-largest trading partner in Latin America and South Florida's third largest trading partner overall, it appears the stalled Colombian Free Trade Agreement (CFTA), long favored by the Bush administration, will stay that way under President Barack Obama.
Obama and congressional Democrats have opposed the CFTA because of concerns over human rights and treatment of trade unionists. Through the years, there has been a high rate of violence against unionists in Colombia, along with a high rate of violence in general in the country.
But, with potential economic gains and a 2008 report from the office of the U.S. Trade Representative stating that killings of unionists have fallen by 80 percent since Colombian President Alvaro Uribe took office in 2002, free trade advocates say it's time to do the deal.
"It would provide a certain stability for Colombian exports to the U.S.," said Susan Purcell, director of the Center for Hemispheric Policy at the University of Miami. Right now, the large majority of U.S. exports to Colombia face a duty, but, due to an existing trade agreement, less than 20 percent of Colombian goods entering the U.S. face a duty, Purcell said.
"Do we really believe that by not having a trade agreement, human rights and treatment of unionists will improve?" asked Jerry Haar, professor of management and international business at Florida International University. Improved prosperity in Colombia would help promote reform, he added, but the CFTA isn't likely to get done in the current U.S. political climate, with protectionism getting more attention.
"One thing the left and the right can agree on is that free trade takes away jobs, which is nonsense," Haar said. The U.S. Trade Representative and secretary of the U.S. Department of Commerce have not yet been seated in the Obama administration. SouthFloridaBusinessJournal.com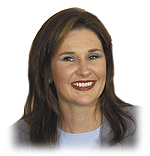 Darcie Lunsford's Hair Services provided by:
Wild Hare Salon and Spa | 2120 St. Andrews | Boca Raton

South Florida Business Journal
ARCHIVES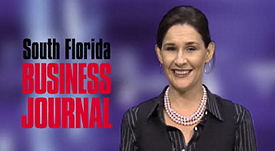 South Florida Business Journal Archives
SouthFlorida.BizJournals.com.