Bauman Medical Group, P.A.
6861 SW 18th Street - Suite# 102
Boca Raton, Florida 33433
Phone: 561.394.0024 or 877.228.6269
Fax: 561.394.4522
---
Hair Loss Treatment
Hair Transplant for Men & Women
Hair Restoration Services
Male Pattern Hair Loss
Hair Loss in Women
Hair Growth Products
Eyebrow / Eyelash Transplant
Medical Hair Restoration with FUE NeoGraft
Omnilux LED
Low Level Laser Treatment
Hair Loss Forum
Zerona
Interested in learning more about
Hair Replacement?
Call us to schedule a consultation.
---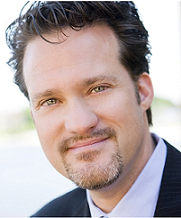 Welcome to Bauman Medical Group in Boca Raton, Florida. We are a very unique
South Florida hair transplant
restoration practice with state of the art technology specializing in treating men and women who want to maintain, enhance or restore their own living and growing hair. The vast majority of Dr. Bauman's patients experienced mild, moderate or severe
hereditary hair loss
(pattern hair loss for men and women) which is the most common types of hair loss. Dr. Bauman and his staff are dedicated to providing every hair loss patient only the highest level of patient care and spectacular quality results. Dr. Bauman is available to help you by designing a results oriented treatment program. Contact us today with your hair loss or hair restoration questions.
---
Medical Hair Restoration / NeoGraft FUE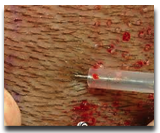 What is NeoGraft FUE hair transplant?
When losing hair, some believe
FUE
NeoGraft hair transplant techniques for the best hair loss treatment that leaves no hair transplant scar. It's less invasive than traditional linear "strip" harvesting. Follicular Unit Extraction (FUE) uses no scalpel, no stitches, no staples--allowing for faster healing and less discomfort after hair transplantation. FUE transplant cost varies depending on the number of donor hair transplanted. Many patients say, "this is the breakthrough they've been waiting for!"
---
Male Pattern Baldness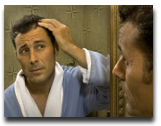 Are you losing your hair? Do you see thinning patches on your scalp? Bauman Medical Group receives questions like these, about hair loss, hair restoration and other cosmetic procedures all the time from men all around the world. Hair Restoration South Florida
male pattern baldness
treatment.
---
Hair Loss in Women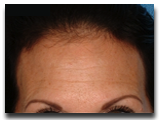 Female hair loss
involves a typical pattern of loss of hair in women. Causes of hair loss in women are from hormones, aging, and genes. For many thinning hair women, recession of the hairline due to hereditary hair loss or plastic surgery can be quite concerning. Women hair loss transplant methods, like (FUM) Follicular Unit Micrografting along with an artistic hair transplant surgeon like Dr. Bauman, can recreate a permanent, natural, living and growing hairline. This is the most preferred hair loss treatment for women.
---
Hair Growth Products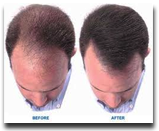 Hair loss prevention for men and women has come a long way. Once you learn the causes of hair loss, you need to determine how you want to stop losing more hair. Today, hair loss is no longer inevitable, it's optional! Now we have a results-oriented approach combining treatments such as laser phototherapy, nutritional supplementation, medication and surgical transplantation. Hair loss products on the market today for hair treatment consist of hair loss shampoo, tablets, sprays such as Minoxidil and pills like Propecia (finasteride). Dr. Bauman's
Multi-Therapy Approach
to Hair Restoration consists of Medical Therapy, Surgical Therapy and Adjunctive Treatments.
---
Eyebrow & Eyelash Transplantation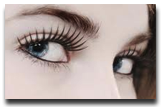 Medical hair restoration also consists of hair loss treatment of the eyebrows and eyelashes, sideburn, mustache, and beard facial hair. These procedures can be used for
hair regrowth treatment of the eyelash, eyebrow
to restore living and growing follicles. Eyebrow / Eyelash loss can occur in both men and women, and is most commonly due to injury, trauma, overplucking or aging. Many patients seek hair restoration treatments for cosmetic enhancement, however some have suffered with a birth defect or survived physical injuries or traumas (including fire or accident).
---
Omnilux LED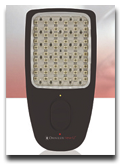 The
Omnilux
light therapy LED hand-held device is clinically proven and FDA cleared for home use. The Omnilux New-U phototherapy device is used in the treatment of periorbital wrinkles (aka crow's feet around the eyes). Clinical research and scientific testing proves phototherapy is a safe and effective treatment option with visible results in as little as four weeks. Using Omnilux for 20 minutes, twice a week dramatically reduced the appearance of fine lines and wrinkles around the eye area, improved skin tone, skin hydration, smoothness and firmness. The cost of Omnilux New-U Hand-Held (MD Version) is $199.00, price does not include shipping/handling and tax (FL only).
---
Laser Treatments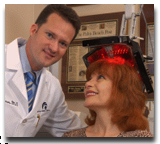 Laser Hair Therapy offers hair restoration with
Low Level Laser Therapy
(LLLT). This non-chemical, non-invasive treatment that is being used around the world. With LLLT, there is no cutting or burning sensation. Instead, LLLT is delivered by a device that contains panels of lasers that shine on the scalp. Many man and women treated for hair loss sit confortable under the lasers as it gently delivers the phototherapy to the scalp. The visible red light from the hood's lasers travel several layers into the tissue without harming the skin. The therapeutic light-energy is absorbed by the cells and the process of cell repair begins. This process stimulates teh production of energy at the cellular level, therefore improving cell function. New hand-held lasers are available, The Erchonia THL-1: The Hair Laser, offers the quality of a physician-based medical device, but it is specifically designed for at-home use. Also, the Lexington HairMax LaserComb is available. This device is FDA approved for the treatment of Androgenetic Alopecia (male pattern hair loss). We provide in-office Low Level Laser Therapy by appointment. Speak to Dr. Bauman regarding whether portable / at-home treatments or in-office LLT is right for you, call us at 1.877.228.6269 to schedule a private consultation.
Introducing the LaserCap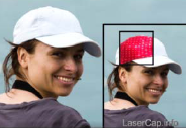 NEW LaserCap is available through physicians. Ask Bauman Medical Group about the
LaserCap
. We offer the latest breakthrough in Laser Therapy. The LaserCap has been reported to improve the appearance of hair quality, hair strength and hair thickness. The device is cordless, rechargeable, discreet and fits under your hat for pain-free treatment almost anywhere. The Laser Cap includes the rechargeable batter pack, A/C power adapter for charging, the patented laser therapy device contains 224 diodes and a sturdy carring case. The cost of the
Transdermal LaserCap is $2,999.00
, pricing does not include shipping/handling, and tax (FL only).
---
Zerona Laser Treatment
ZERO PAIN | ZERO SURGERY | ZERO NEEDLES
ZERO RECOVERY | ZERO DOWNTIME
How would you like to lose up to 9.5 inches from the waist, hips and thights (average: 3.5 in.) in two weeks with no surgery? We would like to introduce you to ZERONA a non-invasive body slimming Laser that is 100% painless. Zerona may be new to some but this has been FDA-cleared and has been in use at Bauman Medical Group since 2008. Dr. Bauman was one of the first physicians in the country to acquire the Zerona from Erchonia. Zerona is a non-surgical breakthrough alternative to liposuction. The process requires six 40-minute treatments performed over the course of two weeks. The most common treatment areas are the lower abdomen (belly), flanks (love-handles), buttocks and thighs. Other areas that can be treated include the neck, arms, back and knees. Call 561.394.0024 today for more information or to schedule a consultation
---
Hair Loss Forum
The Bauman Medical Group is a private practice that is dedicated to the specialty of Hair Restoration. Every patient is assured the highest level of personalized care, safety and high attention to detail all in a gorgeous private spa like setting. Bauman Medical Professional Affiliations include the following:
Dr. Bauman is a Diplomate of: National Board of Medical Examiners, American Board of Hair Restoration Surgery and International Board of Hair Restoration Surgery.
Bauman Medical Group is proud to be affiliated with the following esteemed organizations: International Society of Hair Restoration Surgery, International Alliance of Hair Restoration Surgeons, American Hair Loss Council, American Hair Loss Association, American Society for Laser Medicine and Surgery, North American Association for Laser Therapy World Association for Laser Therapy
---
For more information on Hair Transplantation techniques, send Email or call 561.394.0024
Bauman Medical Group Today!


Bauman Medical Group
6861 SW 18th Street - Suite# 102
Boca Raton, Florida 33433
Ph: 561.394.0024 or 877.228.6269
Fx: 561.394.4522
---
Testimonials from Hair Restoration
Clients in the following cities:
Boca Raton Hair Loss Treatment
West Palm Beach Hair Loss Treatment
Boynton Beach Hair Loss Treatment
Delray Beach Hair Loss Treatment
Deerfield Beach Hair Loss Treatment
Coral Springs Hair Loss Treatment
Fort Lauderdale Hair Loss Treatment
Miami Hair Loss Treatment
Naples Hair Loss Treatment
Orlando Hair Loss Treatment
Tampa Hair Loss Treatment
Fort Myers Hair Loss Treatment
New York City Hair Loss Treatment
Chicago Hair Loss Treatment
LA Hair Loss Treatment
Los Angeles Hair Loss Treatment
San Francisco Hair Loss Treatment
San Diego Hair Loss Treatment
Atlanta Hair Loss Treatment
Dallas Hair Loss Treatment
Houston Hair Loss Treatment
Madrid Hair Loss Treatment
London Hair Loss Treatment
Paris Hair Loss Treatment
Milan Hair Loss Treatment