Welcome to
Mobile Laundry USA
in Palm Beach
You Have Better Things to Do
Than Laundry

Contact Us: 561.818.0863
Website: MobileLaundryUSA.com
Professional Wash n' Fold Service - At Mobile Laundry USA Inc. we sort it, wash it, dry it and fold it just like you would! We use only premium laundry detergents and fabric softeners to ensure only the highest quality laundering.
Professional Dry Cleaning - We will pick up your personal items and deliver them to our state of the art Dry Cleaning facility. No need to drop off clothes anymore!
We Offer FREE Pickup and Delivery
Laundry and Dry Cleaning Services
Wash and Fold Laundry Service
Professional Dry Cleaning, Laundry Services
A Team of Professionals that Care About Your Laundry
Affordable, Competitive Pricing
Easy to Use Scheduling System and Services
Incredible Convience
FREE Pick-up & Delivery
Monthly Cost-Saving Specials
Guaranteed Reliability
SAVE TIME + SAVE on GAS
+ SAVE on DETERGENTS =
MOBILELAUNDRYUSA.COM
People That Would Benefit From
Mobile Laundry USA Inc.
Singles
Physically Challenged
Bachelors
Hotels and Other Hospitality Facilities
Colleges / Boarding Schools
Tanning Salons
Injured Individuals
Retired and Elderly
Hair Salons / Spas
IF YOU HAVE LAUNDRY,
THEN YOU NEED US!
MOBILELAUNDRYUSA.COM
New Clients, SAVE 10% Coupon
Offer code: save-now
GET a Load of This...Our PRICES!!!
Mobile Laundry USA Inc. Wash / Dry / Fold laundry service is charged by the pound at the affordable rate of $1.30 per pound for two days turnaround service and $1.50 for the same day service.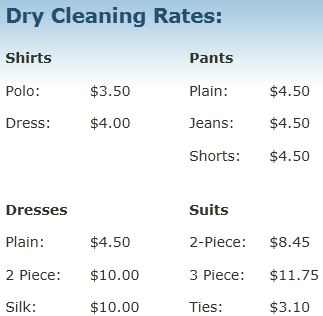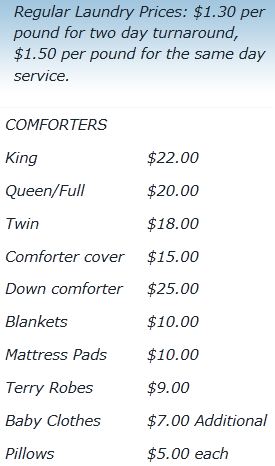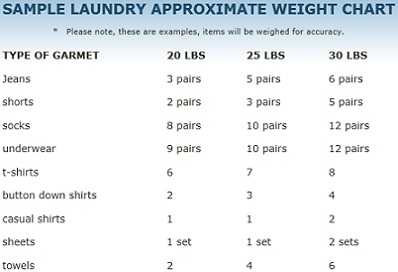 ---
From Your Favorite Polo Shirt to
Those Designer Sheets...
Mobile Laundry USA Inc. is a full-service dry cleaning and laundry company with locations in South Florida and Maryland. We clean all types of garments and fabrics, even comforters, area rugs and much more. We are here to make your life easier - we'll go to your home, condo, apartment, office, your boat to pick up and deliver garments for free (call for service areas).
- Free Pick-Up & Deliver Service
- Environmental Friendly Laundry & Dry Cleaning
- Speciality Items
- Special Care Instructions Available
---
Ready For The FAQ's?
DO WE NEED TO SEPARATE OUR ITEMS?
No need to separate the darks from the whites. Only thing we ask is that the clothes are not inside and out.
WILL MY STUFF SHRINK?
We work hard to read all labels and make sure your clothes are given plenty of TLC. If you have a concern about certain items, please include a note with a thorough description of how you want the item(s) handled. Air drying of certain items can be beneficial in reducing shrinkage, but the item might come back slightly damp. We can remedy that by reducing the heat on the dryers. Be advised that certain types of fabrics might experience a little shrinkage
IS MY LAUNDRY MIXED IN WITH OTHERS?
Absolutely NOT! We wash each customer's laundry on an individual basis. Your laundry is never mixed in with another customers.
WHY DO I NEED YOUR SERVICES?
In this day and age, people are extremely busy and have more important things to do than worry about purchasing detergents, doing laundry and wasting water.
Let's face it - Laundry takes a good amount of time between the washing - drying - sorting & folding. You have to hang around all day and put load in after load. Basically it is like having a part time job that you don't get paid for. Imagine the time you can spend doing other things that are less tedious and boring.
WHERE ARE MY CLOTHES TAKEN & WHAT PRODUCTS ARE USED ON MY THEM?
Your items are taken to our laundry facilities and washed by our team of trained professionals that use only high quality brand name detergents and fabric softeners. Need something bleached? Not a problem. Just indicate that on your instruction sheet.
WILL MY ITEMS BE IRONED?
Ironed items are part of our dry cleaning service. We highly recommend that for certain shirts, pants and other items that you would normally iron or take to a dry cleaners. As for your other items, we take every precaution in the drying process to make sure the items are immediately taken out of the dryer and folded properly to avoid additional wrinkles.
---
Testimonials
Here is what our clients are saying...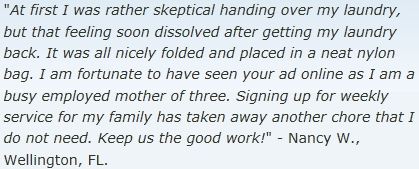 ---
You Have Better Things to Do
Than Laundry

Contact Us: 561.818.0863
Website: MobileLaundryUSA.com
---
Laundry Services throughout Palm Beach County; Boca Raton, Delray Beach, Boynton Beach, West Palm Beach, Wellington, Palm Beach Gardens, Coral Springs, Deerfield Beach, Parkland, Coconut Creek, Pompano Beach, Lighthouse Point, Sunrise, Hollywood, Wilton Manors, Lauderdale by the Sea, Davie, Plantation, Miramar, Pembroke Pines, Southwest Ranches, and Weston.