RESTORE YOUR CREDIT

COMPLETE CREDIT RESTORATION SERVICES
(Since 1991)

FREDERICK DAVID & ASSOCIATES
Supreme Court of Florida
Certified Civil Court Mediator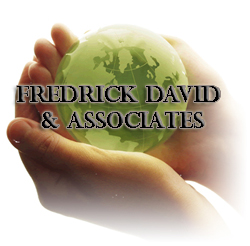 FREE CONSULTATION
954.565.9300

3471 North Federal Hwy. #510
Ft. Lauderdale, FL 33306
(1 block north of Oakland Park)
WWW.FDMEDIATION.COM
SPECIALIZING IN Foreclosures, Loan Modification, Short Sales, Credit Counseling, Credit Restoration & Debt Settlement
Are you Falling into Debt? Getting Behind on Your Credit Card Payments? Has your Mortgage Rate been reset? Frederick David & Associates can Help! Being a Florida Credit Restoration , we will analyze your situation and help decide what is the best course of Action. Frederick David & Associates is a Fort Lauderdale based company offering a complete credit restoration services. They have an "A" rating with the Better Business Bureau and are a Member of the Association of South Florida Mediators and Arbitrators.
Frederick David & Associates, is a supreme Court of Florida, Certified Court Mediator, that has completed the Supreme Court of Florida Certified Arbitration Training. Working both in court and out of court as a Mediator, and conducts private Arbitrations as well.
As a firm, they work in all areas of Civil Debt, serve as Counselors for both business and individuals in all areas of Debt Restructure, taking power of Attorney in behalf of clients in representing them as necessary.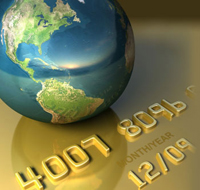 FOR A FREE NO OBLIGATION
CONSULTATION
CALL TODAY!
954.565.9300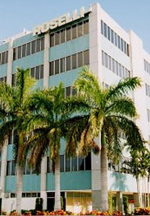 Frederick David is a Supreme Court Of Florida Certified Civil Court Mediator

Frederick David & Associates has earned the respect and recognition of the financial and legal community and has become an important referral resource for clients in need of resolving issues involving civil debt, including those impacting on credit reporting. They have been working with the Banking and Legal Community since 1991, and Frederick David was certified as a Civil Court Mediator in 1999.

Frederick David & Associates, with headquarters in Fort Lauderdale, Florida, have successfully helped people from all over Broward, Dade, Palm Beach county and from across the United States through Credit Counseling, Debt Consolidation, Debt Settlement, Credit Repair, Credit Restoration, Debt Counseling. Results of his methodical work are reflected in the substantial improvement to their credit rating. Prior to becoming a Mediator, Mr. David worked for The Mitsubishi International Corporation for some 11 years where he rose to the rank of Divisional President.




BUILT TO LAST

FREQUENTLY ASKED QUESTIONS


What is Credit Repair?


Credit repair is the process of questioning the information found on your credit report with the intention of improving your credit scores. Credit repair is the legal process of using the US Consumer Credit laws to challenge and remove inaccurate information from your credit report.

How Do I Find a Reputable Credit Repair Service Company?
One way you can find out about a specific credit repair company is to look up their BBB (Better Business Bureau) reports. Some states require all credit repair or credit services firms to maintain a $250,000 surety bond towards liability for 2 years after registering to do business in the state. If there is doubt about firms you have researched call the state attorney general and inquire about their business practices and if there have been any complaints registered.

Will my Credit Score Increase? And how soon will it happen?
It is illegal for any credit repair company to promise your credit score will increase. Credit repair is not an overnight fix, however significant changes can be seen as early as just a couple of months.

Can I Repair my Credit on my Own?
Credit repair services must inform you that you have the right to repair your credit on your own.

What if I want to Cancel the Service?
Credit repair companies must allow you to cancel service whenever you want.

Will Frederick David & Associates investigate my Claim?
Yes! We will Investigate the validity of all credit report claims, including the ordering up of documentation to support those claims.

Do you work with Identity Theft victims
Yes, We can help you resolve any credit fraud investigations deemed necessary, including those of identity theft.

What if I have a Lien on my property?
We work with the IRS or any federal or state agencies, in seeking the release of all outstanding liens.




CONTACT US IF YOU HAVE ADDITIONAL QUESTIONS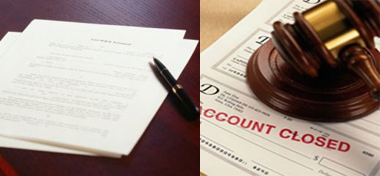 THE BENEFITS OF WORKING WITH PROFESSIONALS
Frederick David is a Certified Civil Court Mediator and has completed the Supreme Court Arbitration Training. Working with the Banking and Legal Community Since 1994

Specializing in the resolution of all Financial & Credit related issues:

* Verification and Documentation of Credit Reporting
* Deletion of Credit Reporting
* Negotiation ad Settlement
* Judgments, Collections, Repossessions, and Foreclosures
* Fraud
* Identity Theft
* Bankruptcy
* IRS Tax Liens: Release-Offer in Compromise
* Default Student Loans


All issues addressed promptly. The referring firm is kept informed of all progress.
-We see that all issues are address in a timely manner. All issues on credit reporting are updated, corrected or deleted.
-We do 72 Hour updates
READ REAL CLIENT TESTMONIALS
Frederick David's professionalism and attention to detail was the key to my recovery from poor credit history. I am thrilled that I have now been approved for both a mortgage and a vehicle whereas in the past I would have been turned away. I highly recommend Mr. David to anyone else who is looking for a way to beat those poor credit scores!?Thank you,

Eddy Gutierrez
Senior Project Manager
Dimension Data North America


Thank you for all the help you have given to my clients over the years in resolving their credit files. It's helped us sell a lot of cars!!?Sincerely,

Presidential Leasing
J.G., President



For the last 10 years, whenever we have clients with credit problems that must be resolved, we turn to Frederick David. He is the go to guy. He gets the job done period.
I.B., President
Blander Mortgage Corporation


Thank you very much for your persistent work on my builder's behalf. I am now finding money for him to build his waterfront palaces at market rates instead of hard money rates and 50% loan to value. This has helped to solidify my relationship with him. When I referred him to you, I never dreamed that you would facilitate the removal of a Chapter 7 Bankruptcy. Neither did he. Along with the other removals, his credit is now in the high 600's and moving upward. He will always remember me for referring him to you. For the last 12 years you have consistently corrected my client's credit profiles to allow them to either get a mortgage at all or to get a better mortgage. Many of my loan officers have used other services and not gotten results while I have remained loyal to you and completed each transaction. I know it takes time with some cases but eventually is far better than never when it comes to earning a commission.?Thank you again and keep up the good work.

Faithfully,
J.D., President
Capital Mortgage Partner



I have used Frederick David for the refinance of my new mortgage. My credit score went from 540 to 680 and my wife's went from 510 to 700. ?He is a perfectionist in profession and I have and will continue to recommend many people to him.

James & Yvonne P.


I am enclosing the recorded copy of the Satisfaction of Judgment. Please forward it to Mr. for his records. This concludes all matters between the plaintiff and Defendants, and I will close out my file. ?May I commend you on your professionalism in dealing with this matter, and Mr. very fortunate in having you negotiate this settlement on his behalf. If I could ever be of assistance to you in the future, please do not hesitate to call.
Very truly yours,
D.L., P.A

We first heard about Frederick David through a friend. We needed help restoring our credit. We just could not do it ourselves. When we met with Mr. David, he took time to go over all three credit bureau reports. He explained to us that some of the entries were duplicated and some were older than 7 years. He promised to help us with the reports. In just a few months, our credit scores went up by 100 points. With Frederick David's help, we are planning to have a very good if not excellent credit rating in about six months. We are also planning to purchase our dream home, which would not have been possible without his help. Thank you, Frederick!

Richard & Zuzana O.


FREDERICK DAVID & ASSOCIATES
3471 North Federal Highway
Suite #510
Fort Lauderdale, Florida 33306
954.565.9300
Servicing Palm Beach County Credit Repair: Boca Raton, Boynton Beach, Delray Beach, Golf, Greenacres, Highland Beach, Hypoluxo, Juno Beach, Jupiter, Lake Worth, Lantana, Manalapan, Palm Beach, Palm Beach Gardens, Palm Beach Shores, Royal Palm Beach, South Palm Beach, Wellington, West Palm Beach
Servicing Broward County Credit Repair: Coconut Creek, Coral Springs, Dania Beach, Davie, Deerfield Beach, Fort Lauderdale, Hillsboro Beach, Hollywood, Lauderdale by the Sea, Lauderhill, Lighthouse Point, Margate, North Lauderdale, Oakland Park, Pembroke Park, Pembroke Pines, Plantation, Pompano Beach, Sunrise, Tamarac, Weston, Wilton Manors