Video Sponsored by:

roofrejuvenator.net




Speaker Pelosi touts stimulus in Hollywood
SouthFlorida.BizJournals.com




By Brian Bandell

House Speaker Nancy Pelosi was in South Florida on April 20, stopping in at a community health center in Hollywood to tout how the stimulus bill will create new jobs and expand access to health care.

Pelosi said nonprofit community health centers would serve as a cornerstone of the universal health care plan that Congress is creating.

Of the $2 billion the American Recovery and Reinvestment Act set aside for community health centers, 51 Florida facilities have won competitive grants totaling $28 million. "We can't be successful with universal health care unless we develop a system utilizing community health centers," the California Democrat said during her tour of the Broward Community and Family Health Centers.

The Hollywood health center will receive $1.5 million out of $10 million in federal stimulus money that will be used to pay for eight new or expanded community health centers across the state.

The money will be used to open a satellite health center in nearby West Park with 11 employees, plus add two workers and maintain two jobs at its main office in Hollywood, said Rosalyn Frazier, the CEO of Broward Community and Family Health Centers. The center could see an additional 6,600 uninsured and underinsured patients a year.

Without the money, the center would have had to lay off a physician and nurse, and that would have denied services to some patients, said U.S. Rep. Debbie Wasserman Schultz, D-Weston, who was on hand for Monday's announcement. "Americans should be entitled to quality health care," she said. "Health care is a right, not a privilege. MORE SouthFlorida.BizJournals.com

Watchdog group flags 'pork' projects, South Florida takes a share
SouthFlorida.BizJournals.com
By Bill Frogameni
$200,000 for an afterschool program to prevent drug use and gang violence in the city of Miami Beach. $4.8 million for upgrades to a Naval station in Key West. These are just two of the many programs sponsored by South Florida's congressional representatives in the 2009 federal budget that are being called "pork" by a national watchdog group.
South Florida's congressional representatives attached their names to a combined $98 million worth of projects. Florida's U.S. senators, Bill Nelson and Mel Martinez, accounted for $167 million of projects.
CAGW defines "pork-barrel projects" as those that fit at least one of the following criteria:
• Requested by only one chamber of Congress.
• Not specifically authorized.
• Not competitively awarded.
• Not requested by the president.
• Greatly exceeds the president's budget request or the previous year's funding.
• Not the subject of congressional hearings.
• Serves only a local or special interest.
CAGW notes that many of the projects included on the list actually fall into more than one of the above categories. Just because a project lands on the list, however, doesn't automatically mean it's bad, said David Williams, CAGW's VP of policy.
The group's concern is more about the lack of accountability. "It's really the process, the way the money gets appropriated," Williams said. "If [the projects] go through the proper process, then they don't make it in our database." MORE SouthFlorida.BizJournals.com


Port Everglades to expand, add jobs
SouthFlorida.BizJournals.com


By Bill Frogameni

Clearing and leveling the 41-acre area, located on the southernmost end of the port, should take nine to 12 months and be done sometime in early 2010, Port Everglades Director Phillip Allen said. Construction has already begun. At an April 16 groundbreaking ceremony, Allen invoked Charles Dickens to explain the decision to expand while the economy is sapping cargo demand.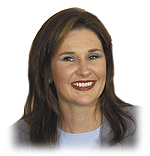 Darcie Lunsford's Hair Services provided by:
Wild Hare Salon and Spa | 2120 St. Andrews | Boca Raton

South Florida Business Journal
ARCHIVES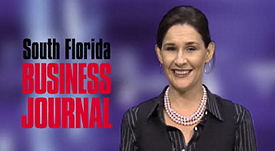 South Florida Business Journal Archives
SouthFlorida.BizJournals.com.