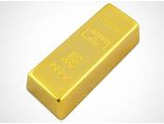 We connect you with Gold Buyers and Gold Sellers for cash easily and quickly. When you come in you feel our friendly, clean, and personal staff. Come in and experience our friendly and personal service. You can sell gold necklaces, gold coins, gold rings, anything that is gold. SELL TODAY, GET YOUR CASH TODAY! For years, we have been helping people in South Florida just like you, to convert old, undesired gold jewelry into quick cash! When selling gold to us, we understand why you might want to sell your gold, which is why we give you your cash now.
---
SELL YOUR GOLD TODAY!
Turn your old jewelry into
CASH NOW
only at Boca Raton Stores!
COME IN TODAY!
We Want Your GOLD!
Best Reasons to SELL your DIAMONDS, GOLD, SILVER to us:
Our Staff is GIA Certified from Gemological Institute of America
Licensed throughout Florida as Precious Metals Buyers and Sellers
Your Diamonds are inspected while you watch us examine them. So, you can rest assured that we are professional and detail orientated
We encourage you to take your precious jewels to other establishments and have it appraised to ensure we are giving you the best price for you valuables
Your jewelry never stays with us until it is purchased by us
We are a trusted jewelry appraisor with many established clients throughout Boca Raton and South Florida
Visit us at our office on Federal Highway in downtown Boca Raton - call 561.338.7594 for directions
---
HAVE QUESTIONS ABOUT GOLD?
ABOUT SELLING YOUR GOLD?
CONTACT TODAY! 561.338.7594


S. Federal Highway
Boca Raton, Florida 33432
Phone: 561.338.7594

HOURS OF OPERATION:
Monday - Friday: 8 AM to 6 PM
Saturday - Sunday: 10 AM - 2 PM