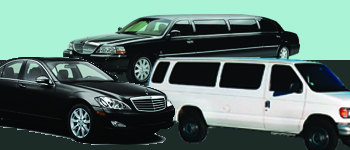 Are you interested in an elegant arrival to your wedding, prom, or homecoming event? Do you desire deluxe transportation to or from the airport? Is your anniversary or birthday approaching? Limousine travel is not only elegant and comfortable but is also an excellent supplement to a memorable evening. With high-class amenities like drinks, music, and movies, as well as ample space for you and up to 17 others, Florida limousines provide an environment that is relaxing and entertaining. Each Florida limousine service is unique, though common features include tinted windows and partitions to provide a sense of seclusion and leather upholstery for maximum comfort. Lincoln manufactures the most widely used type of limousine, that offers elegant rides for everyone to enjoy. Limousine rental prices for a limousine in Florida range from around $50 per hour for a 6-passenger Lincoln to over $100 for a 24-passenger SUV limousine, though cost varies with location and rental dates. This Florida limo services employ highly-trained, well-groomed chauffeurs to ensure that your ride is as safe and enjoyable as possible.
CALL NOW FOR A TRULY UNIQUE LIMO EXPERIENCE! 561.622.2222

Community Partners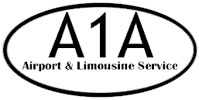 Toll Free: 561.622.2222
Welcome to A1A Airport & Limousine Service where a luxury automobile is always available to drive you to your destination with style and class. We provide well dressed chauffeurs that are available whenever you need to travel or have a night out on the town. A1A Limousine is at your beck and call 24/7 and will always get you where you need to go! They have a variety of limousines including Stretch Ultra-Luxury Limos, L-Series Lincoln Town Cars, Luxury SUVs & Vans, Shuttles and Full Size Motor Coaches.
What Does
A1A Airport & Limousine Service Offer You?
One of the only Limo companies licensed to pick up in Boca Raton
Fully insured and permitted in all three counties, ports and airports in South Florida
Family owned and operated
Caters to Boca Raton's most exclusive residents, luxury condominiums, hotel destinations and corporate clientele
A1A Airport & Limousine Service
Specialty Services:
Call 561.622.2222 NOW
To Reserve A Luxury Vehicle For:
Corporate Events
Bachelor/Bachelorette Parties
Airport Transportation
Concerts
Proms
Wedding
Honeymoon Pickup
Sporting Events
Sight-Seeing Excursions
Business Travel
Conventions/Trade Shows/Seminars

CALL NOW FOR A TRULY UNIQUE LIMO EXPERIENCE! 561.622.2222