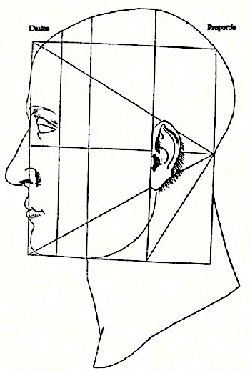 Plastic surgery is the alteration or reconstruction of the structures of the human body. It is a wide field that often blends with other areas of medical study. Plastic surgery is used to reconstruct injured areas of the body, i.e. plastic reconstructive surgery, to correct deformities, or purely cosmetic reasons. This page links to Boca Raton plastic surgeons practicing in several fields of cosmetic plastic surgery. Boca Raton is home to several board-certified plastic surgeons, who are members of the American Society of Plastic Surgeons. This page describes the following procedures:

Plastic Surgery Procedures
A facelift is a surgical procedure in which excess skin is removed from the face and the remaining skin is draped over the patient's neck or face. Ideally, the result is that face wrinkles are smoothed out and facial rejuvenation is achieved. Boca Raton facelift surgeons perform several non surgical face lift procedures, including liquid facelifts (injection of chemicals such as botulinum toxin (marketed as Botox), silicon, or synthetic, plant-derived, or animal-derived collagen), and have come up with ways to achieve a mini face lift result without surgery.
Rhinoplasty, also called "nose reshaping" or a nose job", is any process which changes the structure of the nose. A rhinoplasty can be a useful procedure performed to correct breathing problems caused by a defect known as deviated septum or a broken nose, but it is often used as a cosmetic procedure to correct a perceived imperfection in the appearance of a patient's nose. Rhinoplasty is a surgical procedure that usually lasts a few hours, and rhinoplasty recovery times vary from a few days to a few weeks, depending on the nature of the procedure. There is often temporary bruising and discoloration across the patient's entire face due to disruption of the blood vessels around the nose. The cost of rhinoplasty varies depending on the exact nature of the procedure performed.
Boca Raton Breast Augmentation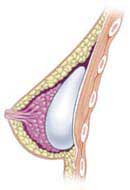 Breast augmentation also known as breast enlargement is the most commonly performed aesthetic surgical procedure in the United States. The breast surgery has the result of making a woman's breasts appear larger and more erect. Most breast augmentation procedures involve insertion of membranes filled with a fluid beneath the mammary glands. The breast implants can last up to 15 years before rupturing, requiring additional, periodic surgery (although lifetimes of breast implant products vary widely). Another breast enhancement procedure performed by some plastic surgeons that yields a lower breast augmentation cost is a breast lift. This procedure uses a facelift-like surgery with the goal of making breasts appear more erect, without enlarging them.
Reconstructive surgery is the application of plastic surgery for people who need it - be it due to injury or some major deformity that is profound enough to affect the functionality of the skin or other organs or structures. Reconstructive surgery has been famously applied to burn victims who sustained their injuries serving in the military. Skin grafts are often used to prevent infection, and facial reconstruction is used to allow people to speak and breathe properly.
A tummy tuck, more properly known as an abdominoplasty, is the removal of excess skin and fat from the abdominal area. The surgery's goal is usually to remove the sagging caused by pregnancy or weight loss more quickly than such sagging would disappear naturally. Abdominoplasty is sometimes performed in combination with a liposuction procedure. It may involve removal and reconstruction of the navel. Tummy tuck surgery procedures often leave visible scarring. Tummy tuck recovery time ranges between three and six months, depending on the nature of the procedure.
Liposuction, or liposculpture, is a major surgical procedure in which fat is removed from several parts of the body through suction. Most methods involve the injection of fluid into the area from which the fat is to be removed in order to loosen the fat cells before they are removed. A straw-like mechanism called a cannula is inserted through incisions made in the skin, and manipulated by a surgeon to scape and suck out fat cells. Liposuction surgery is also used to treat Gynecomastia, which is enlarged breasts in men. Liposuction is not a good alternative to diet and exercise: it is a surgical procedure that often results in bleeding in the patient and disruption of the tissue in the areas surrounding the fat being removed. For this reason, it is only performed on patients in good physical health.
Plastic Surgery
Community Partners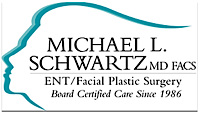 Please welcome our newest Medical Community Partner, Dr. Michael L. Schwartz. This South Florida Rhinoplasty surgeon "knows" his business with over 20 years experience as an ENT (ears, nose, and throat) Specialist extensively trained in the latest advances in facial plastic surgery. Dr. Schwartz possesses expertise in post skin cancer reconstruction, eyelid surgery, neck lifts and Boca Raton revision rhinoplasty. Fellow of American Academy of Otolaryngology-Head and Neck Surgery, American College of Surgeons, Diplomat of American Board of Otolaryngology, MD from Baylor College of Medicine, General Surgery Residency at Beth Israel Medical Center, New York and ENT Residency at Columbia Presbyterian Medical Center, Columbia University.
---

The Sanctuary Cosmetic Surgery Center
and Sanctuary Medical Aesthetic Center
The Sanctuary Center is a 11,000 square foot complex dedicated to cutting-edge cosmetic service. It is home to the Sanctuary Plastic Surgery Center, a clinic specializing in a wide variety of plastic surgery techniques, and the Sanctuary Medical Aesthetic Center, which offers several non-surgical beautification procedures.

The Center is home to several internationally acclaimed surgeons with combined experience in the plastic surgery industry exceeding a hundred years. Its doctors include inventors of several plastic surgery procedures and devices. The facility attracts customers from all over the country to Boca Raton. Click on their logo above to read more.
---

Dr. Man: Board-Certified Plastic Surgeon
People across South Florida flock to Dr. Man in Boca Raton for all of their cosmetic surgery needs. This renowned Boca Raton Board-Certified Plastic Surgeon, author and media personality is noted for his work in skin rejuvenation, liposuction, and facelifts. He is reported as one of South Florida's top doctors by South Florida Magazine, and has been voted "Best Cosmetic Surgeon" by Monday Thursday Newspapers. He has won several awards including the Allied Professional Award for helping victims of abuse.

BocaRaton.com and the Bites! Network's Coverage Area


Since BocaRaton.com is part of the Bites! Network, an ever-expanding system of community websites spanning across South Florida, we are able to offer our community partners in the cosmetic surgery industry exposure in many cities. If you are a plastic surgeon, or if you represent one, and would like to apply for consideration to become a community partner of the Bites! Network, please call 561.338.7594 or e-mail us for more information. Our goal is to increase awareness for the following categories: West Palm Beach plastic surgery, Fort Lauderdale plastic surgery, Miami plastic surgery, Broward plastic surgery, Delray Beach plastic surgery, Coral Springs plastic surgery, Deerfield Beach plastic surgery, West Palm Beach breast augmentation, Fort Lauderdale breast augmentation, Miami breast augmentation, Broward breast augmentation, Delray Beach breast augmentation, Coral Springs breast augmentation, Deerfield Beach breast augmentation, West Palm Beach tummy tuck, Fort Lauderdale tummy tuck, Miami tummy tuck, Broward tummy tuck, Delray Beach tummy tuck, Coral Springs tummy tuck, Deerfield Beach tummy tuck, West Palm Beach liposuction, Fort Lauderdale liposuction, Miami liposuction, Broward liposuction, Delray Beach liposuction, Coral Springs liposuction, and Deerfield Beach liposuction.