Boca Raton Internship Jobs Program
Summer Internship Job through the BocaRaton.com Community Partnership Programs.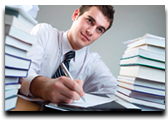 Why wait to start strategizing your career development? Create your own success by participating in the BocaRaton.com & The BITES! Network Internship Program. With our proven process, we help you perfect your resume, practice skills and identify opportunities you'd like to pursue.
Today, more than ever, companies are unwilling to take hiring risks. In this economy, they are looking for the sure thing- which is why top South Florida companies rely on internships as a recruiting and screening tool when looking for full-time hires. If your resume is short on relevant work experience, cautious employers see you as just another untested, unproven college student.
---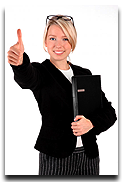 BocaRaton.com internship program provides you with a premier advertising Marketing internship. We will provide our interns with exposure to day-to-day activities which include being involved in making creative decisions regarding advertising campaigns, supporting client planning, giving presentations, developing media kits, managing media costs, performing client analysis, and gaining real-world experience in advertising procedures.
A marketing internship supports the company activities relate to determining market demand and converting the customers buying power into an effective demand for service and bringing that service to the customer. marketing internships offer experience in internet, non-tradition, viral, and corporate marketing. The ideal candidate is studying communications or public relations. He/She has top notch communication skills, is eager and enthusiastic and must be familiar and interested in the magazine publishing and internet industry.
---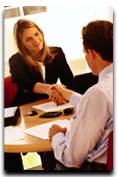 Marketing and Advertising Internships will be responsible for general office support and assisting Account Directors and senior management. Compile research for programs which may include appropriate venues, vendors, promotional giveaways. Create, reproduce, assemble and complete a variety of documents, tables, reports and forms that will help streamline company operations. Participate in the development and implementation of programs which address an existing client or potential clients needs.Marketing and Editorial Internships are available for immediate start! Take advantage of this unique opportunity to work in one of the premier Online Advertising Agencies in Boca Raton South Florida. We are looking for a few talented individuals to join our Internship Programs, researching and writing, creating and designing. Be a part of an exciting, rapidly growing industry and see your work published on the internet with BocaRaton.com.
---
Start your summer Marketing Internship Job today and have fun while you learn the ropes and gain experience with Advertising & Marketing.
CALL TODAY! 561.338.7594
E-mail: Info@BocaRaton.com