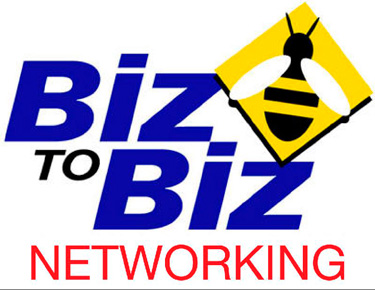 561.338.7594
ABOUT US
Biz to Biz is a 25 year old organization started by Harry Baum, publisher of a local South Florida newspapers. The goal of this networking group is to create a professional environment suitable to creating business relationships. Meeting 8 to 10 times per month, Biz to Biz invites all business owners, professionals, sales people, managers, and others looking for lead referrals to attend an event. There is no membership requirements for attending networking events and you choose the location to do your networking.
VIP MEMBERSHIP
Now You Can Save All Year With The
VIP Membership
Attend any of the Biz to Biz Networking Events throughout the year with this membership
• One Person per VIP Membership
• 8-10 Networking Events Each Month
• Dade * Broward * Palm Beach
• Special Holiday Offer! $100.00
• Regular $175.00


VIP MEMBERSHIP
2012 Biz to Biz Networking
Hosted Over 100 Networking Events
Give yourself
or a friend the perfect
Business Investment for 2017...

A One Year VIP Membership!
561.338.7594
2022's Best Events!
Event: 9th Annual Boca Burger Battle, A Grilling Affair!

Details: The grills will heat up this summer on Saturday, July 16th from 6 PM to 10 PM in Sanborn Square Park in downtown Boca Raton as we host the Top Burger Contenders to compete at this year's 9th Annual A Grilling Affair! Chefs will be battling their best burgers to compete for Judge's pick for Best Grill Master, while the Community Votes with their wooden chip for Best Battle Burger Champion. Guests will experience UNLIMITED grilling sensations from Florida's Top Chefs and will enjoy unlimited Craft Beers, Summer Wines, Seasonal Spirits. We'll keep the energy high with Live Entertainment all night long! Be sure to bring extra cash to shop in the Retail Bazaar. During the evening be sure to head up on stage to take pictures of our team of Grill Master Judge's. Tag them and us and you could win free tickets to our next Affair!

Dates & Times:Saturday, July 16th, 2022
VIP Admission - 6 PM to 10 PM
General Admission - 7 PM to 10 PM


Event website: BocaBurgerBattle.com

Location: Sanborn Square Park
72 N. Federal Highway, Boca Raton, FL 33432

For More Information: Call - 561.338.7594
---