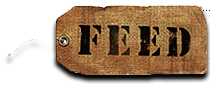 Lauren Bush, Co-Founder & CEO
CEO, Creative Director and co-Founder of FEED Projects LLC, Lauren Bush, serves as the Chairman of the Board for the FEED Foundation. Lauren became an Honorary Spokesperson for the UN World Food Program (WFP) back in 2004. As Honorary Spokesperson, Lauren has traveled to eight countries around the world visiting WFP operations, and helped start the Universities Fighting Hunger Campaign in the US.
Bio:
Lauren Bush was born in the Rockies of Colorado, but grew up in Houston, Texas. For many years Lauren was a fashion model, appearing on the cover of such publications as Australian Vogue, W, Town and Country, Tatler and Glamour. With Lauren involvement in the fashion industry it lead to her interest in photography and fashion design, which she studied at Parsons in NY and Central Saint Martins College of Arts & Design in London. In 2006 Lauren graduated from Princeton University with a BA in Anthropology and a Certificate in Photography.

South Florida Green Drinks:

Welcome to South Florida Green Drinks where South Florida professionals share a common interest in the environment, meet up for a drink at informal sessions known as Green Drinks. This is a great way to network, collaborate and make good things happen, both professionally and for the environment. These events are very simple and unstructured, but many people have found employment, made friends, developed new ideas, done deals and had moments of serendipity.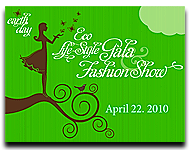 On April 22, 2010, South Florida Green Drinks was in Partnership with the Global Green USA and the Office Depot Foundation that presented the 2010 Earth Day Eco Lifestyle Gala & Fashion Show that was held at the fabulous, historic and green landmark hotel: The Boca Raton Resort & Club in Boca Raton, Florida.