Video Sponsored by: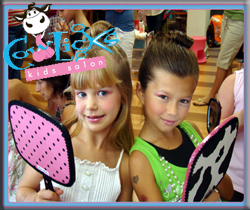 cowlickssalon.com

Domestic automaker pain could bring foreign brand gain
SouthFlorida.BizJournals.com
By Paul Brinkmann
Some auto dealers say they may benefit from the turmoil in their industry, primarily due to less competition. Auto dealer Rick Case, who sells Honda, Acura and Hyundai models, said his Hyundai and Acura sales are better than last year, and he is looking into the purchase of another location. His small Rick Case Hyundai location at Sunrise Boulevard and U.S. 441 is just a few miles away from some of the local dealers Chrysler and General Motors Corp. are axing as part of their bankruptcy reorganizations. "The industry is down 35 percent, but Hyundai is only down 5 percent overall, and our Hyundai sales are up 20 percent over last year, for the month of April," Case said. "We could possibly be looking at buying something, but it's got to be the right location."
Hyundai has benefited partly from its Assurance Program, the first promotion in the U.S. to announce that buyers could return a car without penalty if they lose a job. On June 1, Associated Press reported the South Korean automaker sold 36,937 vehicles in May, down from 46,415 in May 2008, but that Hyundai sales have increased for each of the past five months, and May sales increased 9 percent over April.
Case said he believes many foreign brands will increase market share as the domestic automakers plow through bankruptcy. He said the shakeout in the industry will eventually benefit the survivors. MORE SouthFlorida.BizJournals.com

College-educated job seekers spike across tri-counties
SouthFlorida.BizJournals.com
By Bill Frogameni
Recent data released by the state shows the recession has hit South Florida like a scatter bomb, resulting in a steep rise in the number of college-educated job seekers looking for help at the region's unemployment agencies.
The trend is a serious concern, since most of these four-year college graduates were likely white-collar professionals before they turned up at the county agencies, officials said. Statistics from the Florida Agency for Workforce Innovation show there was a 44 percent increase in the number of college-educated job seekers using the statewide unemployment agencies. As worrisome as that is, the story in South Florida was worse.
When comparing June 1, 2007, through May 31, 2008, to June 1, 2008, through May 31, 2009, Broward led the pack, with a 69 percent increase. Palm Beach County was second, with a 59 percent increase. Miami-Dade had a 52 percent increase.
"This recession has been an egalitarian recession," said Mason Jackson, president and CEO of Workforce One, Broward County's employment agency. Workforce One has even seen some former white-collar professionals drawing food stamps, Jackson said, though he could not provide specific data on the total. "I've bumped into a few myself that I did not expect to find here," he said. MORE SouthFlorida.BizJournals.com

W Hotel comes to Fort Lauderdale, South Beach
SouthFlorida.BizJournals.com
By Bill Frogameni
Despite the recession and declines in tourism, a big luxury hotel chain is debuting in Fort Lauderdale and South Beach. The 517-room W Fort Lauderdale opened on the beach on April 30, and the 408-room W South Beach is scheduled to open July 1.
W, a boutique brand from Starwood Hotels and Resorts, is making its first appearance in the Sunshine State with the two South Florida locations. The developer/proprietor of the W Fort Lauderdale is Miami-based DYL Group. The developers/proprietors of W South Beach are TriStar Capital and RFR Realty, both of New York.
W South Beach cost "over $400 million," a TriStar spokeswoman said. DYL declined to provide the cost of developing the W Fort Lauderdale, but a search of Broward County property records showed a $250 million mortgage was given to a DYL affiliate in 2006.
The W properties are hoping to cash in on condo-hotel buyers, who purchase a unit in the hotel that they can occupy and rent to vacationers in a revenue-sharing agreement with the hotel. The developers, however, did not disclose how many condo-hotel units have been sold. In Fort Lauderdale, the hope is that the hotel will succeed by attracting younger luxury travelers looking for an upscale experience different from what they would get at other high-end hotels like the nearby Ritz-Carlton, Fort Lauderdale or The Atlantic, W Fort Lauderdale GM Scott Brooks said.
The chain combines luxury and playfulness to create a hip aesthetic: the pool area, in W-speak, is known as "Wet," while the top-end room, which can run $5,000 during the season, is called "the Extreme Wow Suite," Brooks said. Though he declined to disclose occupancy, Brooks said the hotel has performed even better than hoped for since opening. MORE SouthFlorida.BizJournals.com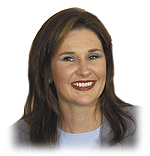 Darcie Lunsford's Hair Services provided by:
Wild Hare Salon and Spa | 2120 St. Andrews | Boca Raton

South Florida Business Journal
ARCHIVES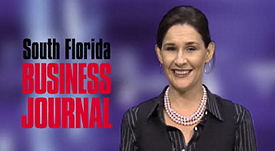 South Florida Business Journal Archives
SouthFlorida.BizJournals.com.