Meet Feng Shui consultant Carol Cannon, certified by New York School of Feng Shui
Feng Shui Consultation
Feng Shui Home
Feng Shui Office
Feng Shui Yacht
Feng Shui Airplane
Feng Shui Colors
Feng Shui Products
Feng Shui Cures
Feng Shui Tips
Feng Shui Design
Call Carol for a consultation today!
Phone: 561.404.1752
---
Why Feng Shui
Most people have felt "Positive" Feng Shui vs. "Negative" Feng Shui, without even realizing it.
When you walk into a building and get an uneasy feeling, hoping that you can leave as soon as possible - you are most likely experiencing a building in need of Feng Shui design principles.
Conversely, we have all felt the positive feeling we experience when we are in a building with "Positive" Feng Shui. Perhaps we enjoy the meetings we have there, perhaps business seems to flow smoothly - these are side effects of positive Feng Shui.
---
The Bagua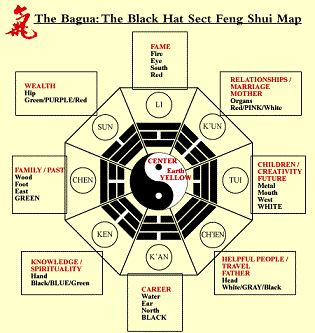 ---
Carol Cannon's Latest Feng Shui Project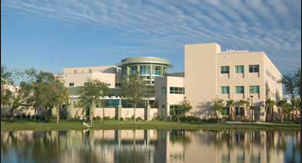 Carol Cannon is an internationally recognized Feng Shui and Building Biology Environmental Consultant and teacher. She specializes in creating healthy environments for companies and individuals. A sought after consultant for new construction and renovations of commercial and residential buildings, her most notable completed commercial project includes Florida Atlantic University's 75,000 square feet new College of Nursing in Boca Raton, FL. This landmark building is an example of the LEED Certified and Feng Shui philosophy that makes Carol's clients thrilled to have her on their design team. She enthusiastically helps her clients with projects ranging from a basic desk, to their home, to their office, their office building, their airplane, and even cruise ships! Carol is frequently featured in local, national and international news. Her mission is to help her clients create healthy and productive living and working environments.
---
What Carol Cannon's clients are saying!
I met Carol in the mid '90's, when I had one of my early oceanfront spec homes on the market. It had been on the market for longer than usual.
Always open to new marketing initiatives, I learned of Carol and called and asked her to come to see if there was anything that might be hindering a sale.
Honestly, I was not sure what I was getting into and was even a bit apprehensive, to my delight, Carol provided a detailed list of easily accomplishable changes to make. I followed through with her recommendations, and a short time later the house was sold!
This started my wife Nilsa's and my relationship with Carol who consulted with us on several of our oceanfront creations afterwards, including our personal home.
Carol is a professional who makes the Feng Shui process clear to understand, with simple steps to adjust the surroundings, which results in a more peaceful, harmonious and success filled environment.
I highly recommend anyone contact Carol for an analysis of their real estate – she'll help you set the stage to accomplish your goals. - Frank McKinney, real estate "artist" and 5x best-selling author, www.frank-mckinney.com.
---
Carol Cannon's Biographical Sketch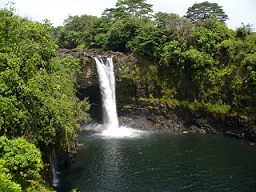 Carol Cannon earned her Bachelor of Science degree in Business Administration, from Kutztown University, Kutztown, PA. Her love of real estate transactions began soon after graduation, when she sold residential homes. She soon moved into commercial sales, and was involved in the appraisal of many properties.
Carol joined New York's Chase Manhattan Bank, N.A., in 1981, in the Commercial Real Estate Appraisal Division. At Chase, she specialized in appraising proposed commercial properties for construction lending all over the United States. In 1985 she opened the Southeast United States Real Estate Appraisal Division for Chase. As Vice President, her responsibilities included appraising proposed and existing properties, analysis for loan work-outs, and managing the office which covered nine southeastern states and a portfolio of over $2 billion.
In 1993, when Chase decided to close all regional offices, Carol took the opportunity to return to school for architecture and interior design. During that year, she discovered Feng Shui, the Chinese art of placement, and began her studies in the Bon-Tibetan School of thought. Carol continued studies in the Classical School of Feng Shui, and today is a Certified Feng Shui Practitioner through the New York School of Feng Shui. Carol is also the founder of the Florida School of Feng Shui which encompasses a 9 month training period, and recently opened a 2 month Fast Track program for people who want a new Feng Shui career.
During the same time she began Feng Shui, Carol discovered Bau-Biologie™, the study of the impact of a building's environment upon the health of people who live and work within it. Carol graduated from the International Institute for Bau-Biologie™ and Ecology, Inc., in 1995 as a Certified Building (Bau) Biology Environmental Consultant. She specializes in healthy building design and materials consulting, and in mitigating electro-magnetic fields in residential and commercial real estate environments. Carol also consults with those who are looking for acceptable new residential or commercial buildings, to ensure that they choose a healthy and harmonious design.
Carol was the Feng Shui and Bau-Biologie Consultant on the design team for Florida Atlantic University's School of Nursing building. It is a ground breaking building that incorporates Feng Shui, Bau-biologie and LEED building concepts. It was the first building in South Florida to achieve LEED certification, and received the LEED Gold in October, 2007. She has also been a consultant for Health Communications – Publishers of Chicken Soup for the Soul series, Crystal Cruise Line's Spas and many other corporations and individual's buildings. She is the national Feng Shui consultant for The East Coast Organic Mattress Store company's headquarters and all of their franchisee locations. In 2010, Carol launched Celadon Road, Inc.'s organic, sustainable, free trade product line in Florida, to offer products for her customers.
Carol speaks to groups of any size, teaches classes, and conducts weekend workshops. She is a noted expert in her field and has been interviewed on local, national and international television and radio. She has also been featured in numerous newspapers and magazines. Carol founded Environmental Placements, Inc., and her subsidiary, Carol Cannon Group because she believes "There is a need to blend Feng Shui and Bau-Biologie™, art and science, to create healthier, safer, more productive living and working environments for all."

Call Carol for a consultation today!
Phone: 561.404.1752
Serving these cities in south Florida; Boca Raton, Delray Beach, Boynton Beach, Palm Beach, Coral Springs, Parkland, Coconut Creek, Pompano Beach, Lighthouse Point, Sunrise, Fort Lauderdale, Davie, Plantation, Southwest Ranches, Weston, Miami, Aventura, & surrounding south Florida cities. Carol also travels throughout the United States (Los Angeles, New York, Chicago) as well as Internationally.