Welcome to
The Therapeutic Alternative
in Boca Raton

We Specialize in Lymphatic Massage Therapy

Phone: 561.392.3340
Meet:
Liz Olivas, Certified Lymphatic Therapist
Manual Lymphatic Drainage®
Ortho-Bionomy®
Decongestive Therapy
Chronic Pain Therapy
---
Advanced Lymphatic Therapies
Manual Lymphatic Drainage®, long a standard part of the European beauty regime, has been used to enhance the beauty of the skin. It is an extremely relaxing method and there are also many overall health benefits as a result of this treatment. Often offered in a series, Lymphatic Drainage Therapy is the ultimate detoxification treatment. It reduces swelling, supports weight loss and improves digestion and elimination. This therapy produces an anti-aging effect that is truly amazing!
Manual Lymphatic Drainage has been shown to stimulate the lymphatic system function to accelerate the elimination of excess fluids and waste products from the tissues throughout the body. The result is evidenced by improved skin circulation, improved skin tone and a translucent glowing appearance. A healthy skin glow is a reflection of a healthy internal environment.
A large number of lymphatic channels lie directly beneath the skin, and play a significant role in maintaining the health and beauty of our skin complexion. Light stimulation of lymph vessels initiates a pumping action that pulls unwanted fluids and particles into the lymphatic vessels. Once the tissues are cleansed tissue cells are bathed in fresh fluid making the skin look fresh and alive.
Studies show the function of the lymphatic system is to help the body in deep cleansing of the tissues. Removal of excess fluids, fats, proteins and wastes help to keep the fluids of the body crystal clear.
Benefits of Lymphatic Drainage Treatments
Healthy Glowing Skin
Anti-Aging Effect
Reduced Swelling and Puffiness
Reduction and Refinement of Scar Tissue
Improved Immune System Function
Supports Weight Loss
Reduced Cellulite
Improved Digestion
Detoxification of the Skin, Tissues and Organs
Deep Relaxation
Our Mission is to educate people to the importance of body treatments that may enhance beauty as well as overall health. These treatments are wonderfully relaxing yet incredibly effective to support total health. It should be more than a once a year "luxury"- but rather an essential part of an effective preventative health regimen.
---
Ortho-Bionomy®
Ortho-Bionomy is the gentle non-invasive approach to bodywork massage. Techniques are used to stimulate the body's self corrective reflexes through positions of comfort, gentle movements, compressions, and subtle techniques. These reflexes trigger a relaxation response through the body which releases muscular contractions, tension and the associated pain. Inner patterns of tension and pain are experienced, and then corrected spontaniously. The quiet release of muscle contractions and energetic tension creates an opportunity for increased flow of fluids, with little or nor damage to the delicate web of lymphatic vessels which run through the skin and connective tissue layers. Ortho-Bionomy promotes an approach that respects the integrity of the tissues completely.
---
Call 561.392.3340 to schedule a
FREE Consultation!

---
Meet
Liz Olivas, BFA, MT, CLT, RIOB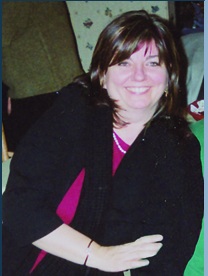 Liz Olivas was introduced to the world of massage and therapeutic bodywork while at Ohio University School of Dance. A strong background in kinesiology, anatomy and physiology and movement based therapy inspired her interest to pursue therapeutic bodywork as a profession.
As a massage therapist in the early 1990's she was introduced to The Dr. Vodder Method of Manual Lymphatic Drainage. Shortly thereafter, Liz began to study and practice Ortho-Bionomy. In 1995, Ms. Olivas opened one of the first Lymphedema clinics in the South Florida area. Her experiences have led her to develop a practice which stresses a long term approach to the treatment of Lymphedema with a strong emphasis placed on education and self care. Ms. Olivas developed and facilitates an educational support group called "Movement Breath and Self Care for People with Lymphedema".
Liz Olivas has maintained a private practice in Boca Raton for over 20 years. Her focus is on relief of acute and chronic pain as well as Lymphedema education and maintenance. FL LIC# MA0007392 and MM0007259 and NCBTMB 289729-00
---

The Therapeutic Alternative
199 S. Palmetto Park Road, Suite 6
Boca Raton, FL 33432
Phone: 561.392.3340
Office Hours: Monday - Friday 9 AM - 5 PM
Maps & Directions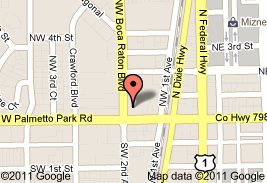 ---
Lymphedema throughout south Florida; Ft Lauderdale, Boca Raton, Delray Beach, Boynton Beach, Palm Beach, West Palm Beach, Wellington, Palm Beach Gardens, Coral Springs, Deerfield Beach, Parkland, Coconut Creek, Pompano Beach, Lighthouse Point, Sunrise, Hollywood, Wilton Manors, Lauderdale by the Sea, Davie, Plantation, Miramar, Pembroke Pines, Southwest Ranches, Weston, Miami, South Beach, Bal Harbour, Sunny Isles, and Aventura.