Welcome to
Worth Avenue
in Palm Beach Florida
Palm Beach is known for it's beautiful beaches, upscale shopping, art galleries and fine dining restaurants. Worth Avenue has been treasured by visitors to shop at legendary international boutiques as well as specialty stores found only on Worth Ave.
Worth Avenue in Palm Beach is an upscale shopping district that includes high end retail stores such as Gucci, Tiffany & Co., Neiman Marcus, Louis Vuitton, Hermes, Giorgio Armani, Ralph Lauren, Cartier, Chanel and many more!
EXPERIENCE
WORTH AVENUE TODAY!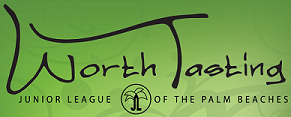 Get ready, your taste buds are about to be delighted. Tempt your palate with dishes served by restaurants from around the Palm Beaches. Local chefs have created an extraordinary evening of delectable bites to entice every appetite. Bartendars shake up the evening with cocktail specialties, wine and spirits. Experience breathtaking views of the newly redesigned Worth Avenue and enjoy live music performances throughout your evening!


Event: Worth Tasting
Date & Time: Saturday, February 19th | 6 - 9 PM
Cost: $35 League Members | $45 Non-League Members $80 Couples, $60 Exclusive Diamond Package - includes VIP Kick off party at Tiffany & Co.
Location: Worth Avenue, Palm Beach