KREISS
Fine Furnishings Showroom
To Open At Mizner Park In Downtown Boca Raton on November 18th. Family-owned Company's Ambitious Expansion Brings Distinctive "Coastal" Style To Boca Raton with Fifth Showroom Opening This Year!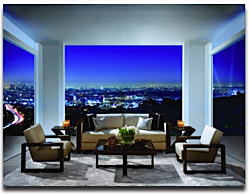 Kreiss, the luxury home furnishing and design company, which pioneered the "California Look" of stylish natural materials in casual yet elegant home decor, is set to open its latest showroom at
Mizner Park in
Downtown Boca Raton. The Grand opening is set for November 18th.
Kreiss is family owned and operated for more than 70 years and is a favorite of A-list celebrities, as well as discerning homeowners. Mizner Park is Kreiss' 5th showroom to open this year as part of an ambitious plan to enter new growth markets, according to Loren Kreiss, managing director. A Naples, FL location will open in January as the company continues to capitalize on opportunities to expand in a down economy, Kreiss said.
Kreiss has become a design-driven powerhouse in the home furnishings industry, offering clients products and services that can't be duplicated anywhere else. Kreiss creates unique environments by taking a holistic approach that weaves together a soothing combination of color, texture, form and materials.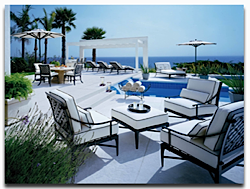 "Kreiss is now looking to the future with our new showrooms. We are placing greater emphasis on our interior design services and the evolution of 'The Kreiss Look'," said Kreiss, who directs the company's day-to-day operations. "Visitors will find inspirational living spaces that reflect the look and lifestyle of the Coast."
Based in San Diego, Kreiss features an international mix of custom handmade furniture, unique accessories, award-winning exclusive design, fabrics and fine linens, along with complimentary interior design services. All upholstery work and hand finishing is done to order by a team of highly trained craftsmen.
Kreiss said the company has shifted its focus for new showrooms to coastal locations.
and Boca Raton fit the bill. "We are excited to bring the Kreiss experience to Boca Raton," he said. "Mizner Park offers many advantages – a great environment, the opportunity to cross-promote with other high-end retailers and to create a cluster with our West Palm Beach and Coral Gables showrooms for distribution efficiencies."
Kreiss Chairman Norman Kreiss takes pleasure in his furnishings appeal to a broad range of discerning homeowners, captains of industry and A-list performers, including Magic Johnson, Eva Longoria and Paul McCartney, to name a few. "Frank Sinatra and Bruce Springsteen bought pretty much the same pieces. One thought it was a classic, and the other thought it was hip," he said, noting that great furniture, like great music, is timeless.
Kreiss Mizner Park is located along Plaza Real, which was recently named one of American's Top 10 Great Public Spaces 2010 by the American Planning Association.
For More Information About
The Kreiss Showroom,
Please Call 561.514.0400
or Visit: Kreiss.com