Your # 1 Boca Raton Realtor Agency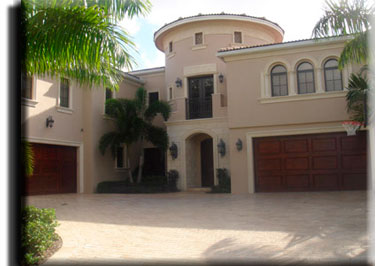 Call 561.338.7594
to speak with Russell Spadaccini, Realtor® with Signature Real Estate Finder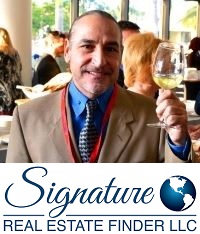 If you're looking for a Boca Raton realtor who can help you buy or sell a home in this beautiful Florida city, look no further than our team at Signature Real Estate Finder. With years of experience in the local real estate market, we know what it takes to get you the best deal on the home of your dreams.

Russell Spadaccini's life story is a testament to the amazing growth and development of Boca Raton. Born in the Bronx, New York, Russell moved to Boca Raton with his family when he was just a year and a half old. He grew up in Boca Raton and witnessed firsthand the city's transformation from a small, quiet town to a bustling metropolis.

Russell attended several schools in Boca Raton, including Hagan Ranch Road Elementary School, Boca Middle School, Verde Elementary School, Logger's Run Middle School, and Spanish River High School. Throughout his academic career, Russell was an excellent student, always dedicated to his studies and eager to learn.

After graduating from Spanish River High School, Russell continued his education at Florida Atlantic University (FAU). He was an active member of the student community and participated in various clubs and organizations.

Russell's experience growing up in Boca Raton has given him a unique perspective on the city and its development. He has seen the city evolve from a small town to a thriving metropolis with a vibrant economy, a diverse population, and a rich cultural scene.

Today, Russell is a proud resident of Boca Raton and remains passionate about the city and its growth. He has been active in local organizations and charities, working to make a positive impact on the community that he calls home.

Russell Spadaccini's life story is a testament to the incredible growth and development of Boca Raton over the years. His experience growing up in the city has given him a unique perspective, and he remains dedicated to making a positive impact on the community that he loves.

As a Boca Raton realtor, Russell understands that the real estate market in this area can be competitive. That's why he works hard to stay on top of the latest trends and developments, so he can give you the inside scoop on the best homes and neighborhoods in the area. Whether you're looking for a luxury waterfront property, a cozy condo, or anything in between, he and the team at Signature Real Estate Finder can help you find exactly what you're looking for.

At Signature, all of us take a personalized approach to real estate, which means we'll take the time to get to know you and your unique needs and preferences. From there, we'll work tirelessly to find the perfect home for you and your family. And if you're looking to sell your home in Boca Raton, we can help with that, too. We'll use our extensive network and marketing expertise to get your home in front of the right buyers, so you can get top dollar for your property.

So, if you're ready to start your search for the perfect home in Boca Raton, contact us today - 561.338.7594. As your Boca Raton realtor, we'll be with you every step of the way, from the initial search to closing day and beyond. Let's make your real estate dreams a reality!
Whether you are looking to buy a home in Boca Raton or sell a home in Boca Raton our seasoned team of Real Estate Agents will help you from the beginning to end of your real estate transaction. We have assembled a team of realtors in Boca Raton that are industry experts to help communicate the most relevant and up to date information about Boca Raton residential communities as well as other communities throughout South Florida. Our realtor agents are fluent in 8 languages to better service the cosmopolitan buyers and sellers from around the world in the language of their choice.

We promote and advertise the sale of your property utilizing all marketing tools to ensure that we are reaching your target audience. Making sure your property is viewed by prospective buyers requires a comprehensive marketing approach. Listing your real estate property with the best real estate company in Boca Raton guarantees exposure through national publications and real estate websites.

They have the expertise in Residential, Commercial, Luxury and Distressed properties (shortsale and foreclosure). Call to schedule a FREE Consultation with one of our seasoned associates to break down and simplify the complexities of today's real estate transactions. We handle the buying and selling of all sizes of real estate properties. Our continual dedication to uphold integrity, trust and exceptional service is what you can expect from our real estate agents in Boca Raton, FL.
12 Reasons Why You Should List Your Real Estate For Sale With Us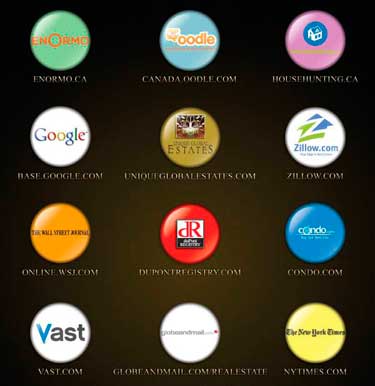 The Boca Raton Team Experience
Exclusive relationship with BocaRaton.com, Top ranked Website

Page 1 ranking on Google
24 hr Online Open House via Video Real Estate Tours
Search Engine Optimized Real Estate Content

Targeted Email Marketing Campaigns

Targeted Direct Marketing Campaigns

Custom Brochures with Professional & Aerial Photography

Placement in Real Estate Sections of Leading Newspapers & National Magazines

We promote your properties in front of the most affluent audience in real estate at HomesAndLand.com. In addition, your properties are syndicated to more than 20 of our partners like Trulia, Zillow, and Yahoo! Real Estate. We also send high end, luxury properties to our premium syndication partners like The Wall Street Journal, The New York Times, and The DuPont Registry

A Diverse Team of Agents Speaking Over 8 International Languages

English
French
Spanish
Hebrew
Italian
Armenian
Arabic
Russian

Direct Access to:

Short Sales
Pre-Foreclosures
Foreclosures

Expertise in Contract Negotiations

Coordination with experts in the areas of accounting, law, cross border & interstate tax, title, and mortgages
CALL US NOW AT 561.338.7594
HEAR WHAT OUR CLIENTS ARE SAYING...
See what some of our customers are saying about our commitment and service to you.

"It is always a pleasure doing business with your team. They are extremely professional and considerate of your individual circumstances, and I would not hesitate in referring him to my best of friends and family"- Ross Harrison

"You are results-driven. You completely understood my clients needs before acting and accordingly are capable of exercising measured responses to varying challenges. Being patient and level headed in this high pressure situation really make my decisions based on information rather than my emotion." -Tarek Michel

"You have two traits which set you above the norm; persistency and devotion. Your persistency drives you to push, not only till you are satisfied, but rather to the point where you see perfection in the task at hand. Secondly, your devotion is the underpinning in your character which allows you to take an interpersonal interest between yourself and the end goal." - Samuel Weinstein

"You always applied your high energy and positive attitude to designing creative solutions to business challenges. I not only consider you a talented business person but also a trusted friend." - Teddy Bellinger

"Mark my words, you are bound to become extremely successful in the field of Real Estate. Your young, entrepreneurial and motivation has no limits. And, your desire to learn will serve you well. If you are looking for an excellent Realtor on the east coast of Florida, go no further. - Michel Bellinger
""I have worked with you for a number of years and you continually impress me with your solid work ethic. You're intelligent, articulate and deliver the goods on time and under budget consistently. A true professional and a pleasure to work with."
- Steve Polanski
Sellers Call Us Today for the 10 Things You Must Know Before Listing Your Property
Our Commitment To Our Clients
The Boca Team's Commitment to Excellence

We always provide you the best possible service during your real estate transaction.

We always treat you with the highest level of respect and professional courtesy understanding that this is your home and we are helping you facilitate a sale.

We always act and communicate with the highest level of professional and personal integrity.

We always treat each client as the most important transaction we have because it is, it is yours.

We always act in the best interest of our clients, our client centric policy will always cause our business and referral base to grow.

We will never forget that quality of service, honesty, loyalty, understanding,

accountability, and creativity are what distinguish us in a crowded marketplace.

We will always treat all parties honestly and fairly, and will always

offer our properties without regard to race, color, creed, religion, sex,

ancestry, national origin, handicap, or family status.

We will enact policies and work in a way that allows us to

be successful while being environmentally responsible.

We recognize that your ultimate happiness and satisfaction with our service is how our business will grow and prosper.
Buyers Call Us Today For The 25 Hottest Deals In South Florida!
BIO
Your South Florida Real Estate Specialists have been involved in the Real-Estate industry for over 15 years as an Investor, Consultant and Realtor. We pride ourselves in furthering our education to be the best in the real estate business, staying aware and updated on current federal and state regulations. We respect the Agent Leadership Council (ALC) which consists of the top 10% or Realtors. Active members of the Palm Beach, Florida and National Association of Realtors. Furthermore, we are active with the Boca Raton Chamber of Commerce. We reside in Boca Raton and have great personal interest in improving the quality of real estate transactions within the Boca Raton Community and through south Florida.