Haiti Haiti Earthquake Victims
Susan Whelchel, City of Boca Raton Mayor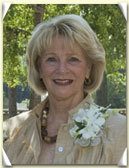 THE CITY OF BOCA RATON ENCOURAGES OTHER SOUTH FLORIDA CITIES TO MATCH FUNDS TO COLLECTIVELY RAISE MORE THAN $1 MILLION IN RELIEF THE CITY OF BOCA RATON DONATES $10,000 TO AID VICTIMS OF HAITI EARTHQUAKE
The City of Boca Raton recognized the urgent need to aid the victims of the catastrophic situation in Haiti and the significant funds required to deliver disaster relief. The City of Boca Raton is donating $10,000 to the American Red Cross and is encouraging other South Florida cities to join its funding efforts to raise more than $1 million for the Haiti relief effort.
"So many South Florida organizations, individuals, neighborhoods, and businesses are hard at work to assist with collecting and donating much needed supplies, clothing, food, etc. to aid this beleaguered island that was just rebuilding after devastating hurricane damage, but as a city we know first-hand that it also requires tremendous financial support for airlifts, on-land delivery, and relief staff, etc. to help the many in Haiti," notes City of Boca Raton Mayor Susan Whelchel. "As a city that has dealt with the preparation for and ramifications of natural disasters such as hurricanes, we know that it takes significant funds to support the important behind-the-scenes operations to maximize and expedite efforts…and thus our donation and plea to other South Florida cities to do the same."
Mayor Whelchel said that all cities in the area have been touched in some way by this tragedy of enormous proportions including city and non-city employees and employers, residents, organizations, and churches. Many have family and friends in Haiti that have experienced great trauma and devastation. Boca Raton-based Lynn University recently sent a group of 12 students and two facility members on a Journey of Hope who arrived two hours before the earthquake hit. "South Florida cities have been fortunate to be hurricane-free for the past two seasons, and while we count our blessings, we need to considerably contribute to our neighbors in Haiti who have not been so fortunate," added Whelchel. "We hope that the more than 104 cities in Palm Beach, Broward and Dade counties will step-up generously with funds as the City of Boca Raton to make a collective difference. The need is immediate."
A donation from Boca Raton will be made to the American Red Cross. Other cities and individuals in Palm Beach County can send donations to the Palm Beach Chapter of the American Red Cross, 825 Fern Street West Palm Beach, Florida 33401 and those in Broward and Miami-Dade counties should send their donations to The American Red Cross, PO Box 37243, Washington, DC, 20013 or visit Redcross.org for more information. Checks should be made payable to The American Red Cross, indicating "Haiti Relief" in the memo line.
In addition to the financial contribution and taking the lead in the cities initiative, the City of Boca Raton Fire Rescue Department is working with other fire departments in Palm Beach County to accept donations of non-perishable food, water and medical supplies seven days-a-week, 24-hours-a-day at their fire stations. Visit http://www.ci.boca-raton.fl.us/fire for locations of the eight City of Boca Raton fire stations.
Haiti Relief Organizations:
The following organizations have relief efforts underway for Haiti Earthquake victims. Contact the organizations below to make a donation or to find out how you may help.