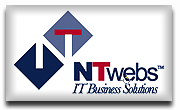 Small Business IT Outsourcing
902 Clint Moore Road, Suite 138
Boca Raton, FL, 33487
P. 561.922.5600 | F. 561.998.3005
Website: NTwebs.com
Email: Sales@NTwebs.com
NTwebs™ offers Total Managed Solutions for businesses that have 25 to 200 desktop computers. Our IT Business Solutions Team is focused on helping companies throughout South Florida manage their networks and software more efficiently and reliably in today's information age. They specialize in and evualuate existing IT Monitoring, IT Security, IT Guidance, IT Maintenance, IT Network and Hardware Installation and can create custom software solutions across all industries in order to minimize downtime and drive down cost.
NTwebs™ has successfully implemented and managed numerous industries across a variety of verticles including; Healthcare Industry, Doctor Offices and Law Firms have benefited from utilizing our services and expertise. Call up NTwebs™ today and let us be your South Florida IT Business Solutions provider!
CEO, Paul George has 15 years background experience in IT and is one of Microsoft's top trainers ranking as the number-one trainer for Windows Server 2003. Paul was one of Microsoft's most frequently requested trainers and chosen as MVP in ASP. Paul has presented over 100 seminars worldwide on both Windows Server Platform and Microsoft Net Technologies. He has trained and consulted IT departments for top Enterprise companies that include: FPL, American Express, Royal Caribbean Cruise Line, City of Boca Raton, City of Delray Beach, Bank of America and Fraser Yachts World Wide. Given his experience, this is how NTwebs™ is able to translate such high level of service to the small and mid-size businesses.  
40% Savings with our Services
Fortune 500 Level Expertise
No Contracts
No Money Up Front
Low Fixed Monthly Fees
FREE IT Monitoring
Staff is local in South Florida
CALL 561.922.5600 TODAY
TO RECEIVE YOUR
FREE BUSINESS EVALUATION
OF YOUR CURRENT IT OPERATIONS.
---
WELCOME TO
NTwebs™
IT BUSINESS SOLUTIONS

NTwebs™ is your
Small Business IT Outsourcing Company
that provides
Enterprise Level IT Management
for Network environments. They are here to help most small and mid-sized companies (25 to 200 employees) that do not have the financial resources to help support a full IT team. NTwebs™ has full tech support for all verticals. No matter what your industry is, NTwebs™ is here to help.
During your first month of service with NTwebs™ they will complete a Business Solution Evaluation of your computer environment, deciding what would be the most efficient system for your business. They will even bring the equipment to your office and help set it all up. Most importantly, NTwebs™ will be there whenever they are needed to instruct both you and your staff using their new system. NTwebs™ offers Level 4 Tech Support to help serve you, the customer, even better.
NTwebs™ has the software that can do it better! If your company needs applications built specifically for your industry, they will do it!
NTwebs™ will replace all your vendors by their team of IT specialists that will focus on managing all of your technology needs. Your personal account manager will expedite NTwebs™ specialists including:
CIO Guidance
Database Specialists
Server Administrators

Software Developers
Website Administrators
Security Administrators
End-User Help Desk Engineers
Don't Work Harder, Work Smarter!
CALL NTwebs™ TODAY!
561.922.5600
---
IT MONITORING

Spending too much money on fixing IT problems - you can prevent them today by calling NTwebs™. By doing so, NTwebs™ will monitor your Systems as their staff of experts provide constant IT system monitoring to stop all problems before they occur to reduce or eliminate downtown.
NTwebs™ always takes the proactive role to prevent IT problems from happening. They will provide complete IT support & maintenance and infrastructure monitoring for your entire computer environment.
Do you have a backup solution for disaster recovery? NTwebs™ does! They also monitor and maintain a backup solution that includes the pickup and drop-off of monthly tape backups that will be stored at there secure facility for disaster recovery.
---
IT SECURITY

NTwebs™ will give you Bullet-Proof IT Security that have compromised your computers by a virus or worm invasion that imposes a risk of serious damage and a costly interruption in your operations. NTwebs™ will set up and oversee your systems to maintain IT security from the following growing threats:
Implementing anti-virus solutions for all servers and clients.
Applying all security patches and updates to operating systems and applications.
Updating and maintaining virus definitions files.
Implementing an Internet connection with fire wall protection.
FULL SECURITY, COMPLIANCE and PRIVACY
NTwebs™ will ensure full compliance with state and federal security and privacy regulations. Their IT Security team will analyze your current system and provide IT security consulting to recommend and seamlessly install preventive measures to protect all your computer systems against any type of virus and attacks.
---
IT GUIDANCE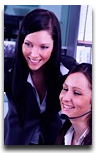 At NTwebs™ they will keep your Information Technology far ahead of the competition by choosing the right equipment and structure and will constantly upgrade the technology while avoiding costly downtime and dramatic disruptions. NTwebs™ will guide you through these initial steps below:
Meet with you to learn and understand your business.
Design, set up, implement and maintain a Windows server active directory domain.
Set up and configure all clients.
Design and set up a group policy structure to lock down and control your desktop environment.
Configure peripheral equipment, printers, scanners, VoIP and other specialty devices — Blackberry, Treo, Goodlink, BES.
Design and implement mail, contacts, and calendars.
Install all client software and custom applications.
Implement an anti-virus solution, Internet connection with fire wall protection, and tape backup solution and strategy for all data.
Configure all laptops and remote clients for network connectivity.
---
IT MAINTENANCE

With software, hardware, network and ISP vendors all servicing your IT infrastructure, breakdowns usually result in vendors blaming one another for the issues which will result in delays in repairs and will cost your company money.
At NTwebs™ downtime is a thing of the past! Let them speed repairs and reduce cost which will save you money. Rely on NTwebs™ for the following comprehensive services they offer:
Conduct upgrades and maintenance during off hours.
Perform maintenance and adjustments to user accounts, active directory, DNS, DHCP, Wins, routing and remote access.
Apply service packs as needed to maintain system stability and performance.
Monitor and maintain monthly tape backups.
Proactively keep systems trouble free and functioning.
Integrate all the services provided by all vendors.
REMOTE ACCESS 24/7
Do you have a computer problem that materialized? NTwebs™ has a remote access solution that provides any computer or laptop user in your network with customer assistance 24/7.
With NTwebs™ as your pro-active IT support partner, they are your path to trouble-free, low-cost maintenance and management of your technology systems.
---
IT INSTALLATION

Do you find that you're at the mercy of techs and consultants whose patchwork installations created unstable environments doomed for failure? You will avoid all these problems with the professional installations from NTwebs™. They will custom design a system that best suits your business and integrate all the services that are provided by all the vendors. The NTwebs™ will provide complete support and maintenance for your computer environment.
The best thing about NTwebs™ is that you deal with only one vendor that keeps your system functioning, trouble free and taking full advantage of the most productive and cost-effective technologies. Maintaining your company's competitive edge is what NTwebs™ is there for. As your business grows the NTwebs™ is there to provide you with the newest and technologies.
Rely on NTwebs™ for:
Solid computer network installation.
Integrated computer software installation
Reliable computer hardware installation
---
NTwebs™ is headquartered in Boca Raton, FL, and is at the forefront of providing not only Enterprise Level IT Management for network environments but effectively creating and intergrading Smart Technology to business functions, all within a fixed cost effective budget.
BOOST YOUR BUSINESS SUCCESS
BY OUTSOURCING
IT MANAGEMENT AND SUPPORT!
CALL NTwebs™ TODAY!
561.922.5600
Contact NTwebs today to get a FREE Evaluation of your current IT monitoring and an IT solution package that supports your operation and your success.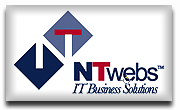 902 Clint Moore Road, Suite #138
Boca Raton, FL, 33487
P. 561.922.5600 | F. 561.998.3005
Website: NTwebs.com
Email: Sales@NTwebs.com
---
NTwebs Press Releases
ARDOR HEALTHCARE SOLUTIONS
---
TESTIMONIALS
Ft. Lauderdale IT Business Solutions
"Fraser Yachts has enjoyed a relationship with NTwebs™ for many years. As an organization whose primary "capital" is information, we expect our systems to function with bulletproof reliability. Without exception, the NTwebs™ team has always been there for us, whether planning for our future needs or responding to an expenditures as though they were spending their own money and they consistently performed with the utmost integrity. We look forward to continuing our relationship for many years to come."
-- Frank Brand, CEO
Fraser Yachts
---
Boca Raton IT Business Solutions
"We know that understanding our clients' objectives is the foundation up on which we build long lasting relationships. We looked for this same relationship in an IT partner and found it from you NTwebs™. Our intense data infrastructure and major security concerns require the best-of-the-best in knowledge, reliability and professionalism. We are impressed with the level of service provided by your entire staff. They are always responsive, positive and dedicated to ensuring that our systems are operating at optimal levels. Thank you for providing a secure environment that protects our clients' data and helping us maintain the trust that is so essential to our business."
-- Kristie Lamb, CTO
Cypress Capital Group, Inc.
---
Boynton Beach IT Business Solutions
"After 22 years in business I turned to NTwebs™ to set up, and to maintain our computer system. It was one of the best decisions I have made as it really fueled all my company's growth. From day one they evaluated my business structure and installed the most efficient system for our business needs. They were patient and understanding in training our staff and were there whenever there was an issue that needed resolving. I can not believe what a difference this type of superior IT Management has made in improving our business functions and efficiency. We have the best IT support and our monthly fee never changes no matter what extra work is required. NTwebs™ you are fantastic!"
-- Joe Darsch, CEO
Astro Air
---
North Palm Beach IT Business Solutions
"Before becoming associated with NTwebs™, our approach to technology was to just 'throw more money at it'. We had the technology in place to do the job but were not utilizing what we had to it's fullest potential - and as a sole IT person in the firm; I had to be available 24/7. The changes your company has implemented have our servers and workstations running smoothly and efficiently, and I can concentrate on doing my job without any disruptions from constant user problems. I have enjoyed and continue to enjoy working with your entire staff that has gone out of their way to ensure that my firm, even though a small business, is able to compete in the marketplace with larger businesses."
-- Victoria Bothe, IT Administrator
Romaguera, Dawson & Humphrey, P.A.
---
Coral Springs IT Business Solutions
"I am very pleased with the IT services that NTwebs™ is providing. The owner, Paul George, is very knowledgeable and very passionate about technology and his client Ardor Health Solutions. Paul delivered just what he promised -- enterprise level IT solutions to my business. The staff is equally remarkable with great techs, providing programming support that has really helped out SEO initiative. I would recommend NTwebs™ to any company that even thinks there is room to upgrade their IT infrastructure."
-- Michael Lamia, CEO
Ardor Health Solutions
---
Fort Lauderdale IT Business Solutions
"As a customer of NTwebs™ for over 7 months now, I thought it would be appropriate to inform you about how impressed we are with the level of service provided by your entire staff. These guys are always responsive, positive and dedicated to ensuring our IT is operating at an optimal level. Initially, I could not understand why in the world one would subscribe to an IT management service with a monthly/fee, such as yours, when all we require was an IT installation, but now I am completely in-tune with your business model, and it would certainly be my pleasure to serve as a customer reference in the future. We do appreciate the work your team has performed over that last few months and look forward to a long standing partnership."
-- Andy Sklawer, Director of Operations
Concordia Pharmaceuticals