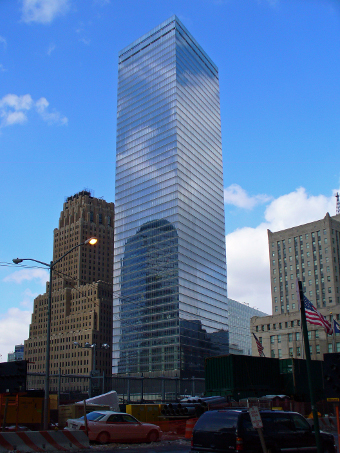 LEED stands for Leadership in Energy and Environmental Design. It is a rating system developed by the U.S. Green Building Council that judges construction projects based on their environmental impact. The program awards certificates to buildings that meet a set of criteria agreed upon by the Council.
LEED offers varying levels of certification based on "points" attained in several categories of sustainable construction.
The site sustainability category allows recognition of builders' efforts to minimize the impact of a building on the local environment during and after construction. The category takes into account the criteria such as site selection, habitat protection during construction, and light pollution reduction.
The energy efficiency category measures how efficiently a building's lighting fixtures, heating and cooling devices, and other appliances operate. It also gives a chance for any energy loss prevention systems, such as insulated ceilings, walls, and windows, to be recognized. On site renewable energy systems are also taken into account.
The water efficiency category recognizes water use reduction mechanisms, efficient landscape irrigation, and inventive wastewater disposal or recycling techniques.
The materials sustainability category analyzes the materials that go into construction, recognizing the use of recycled, recyclable, or locally-sourced materials, and sustainable woods.
The indoor environmental category measures the impact a building's design and materials has on the quality of the air inside the building. This category encourages the use of paints and other materials that do not emit harmful fumes and innovative ventilation and air-conditioning systems.
Finally, the innovation and design process category recognizes any miscellaneous environmental innovations relating to the building's construction.
If you know of any article or event related to this topic that you would like us to cover, e-mail us at info@bocaraton.com.