Part of the Costa Rica Vacations series.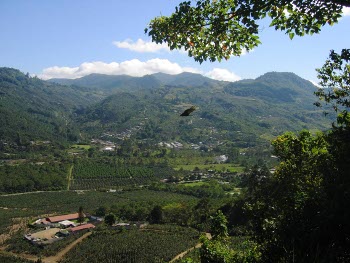 With all expenses covered in the price, a Costa Rica all inclusive vacation not only eliminates the need to carry money and keep track of spending but is also typically less expensive than purchasing services and activities individually. These all-inclusive packages vary in what they offer but typically provide visitors with comfortable accommodations, food, and different activities. At many all inclusive Costa Rica resorts, you will be pampered with cocktails and all-you-can-eat buffets.

Additionally, some resorts also provide you with access to recreational activities and childcare and will arrange for your transport to and from the airport. The country boasts numerous natural areas that are unique and picturesque, and some all inclusive vacations cover excursions to secluded beaches and rainforests harboring diverse wildlife and foliage.

Featured Costa Rica Vacation Package Deals
From Stay In Costa Rica
Luxury Fishing Package


4 nights of accommodation in a 3 bedroom luxury condominium

Day 1 Travel from airport in a luxury private van

Day 2 Full day offshore fishing in a brand new 32' Maverick

Day 3 Free day (optional activities include a canopy adventure or ATV treks)

Day 4 Free day

Day 5 Travel back to airport in a luxury private van




$675 per person

Luxury Fishing Package with 2 Full Fishing Days


4 nights of accommodation in a 3 bedroom luxury condominium

Day 1 Travel from airport in a luxury private van

Day 2 Full day offshore fishing in a brand new 32' Maverick

Day 3 Full day offshore fishing in a brand new 32' Maverick

Day 4 Free day (optional activities include a canopy adventure or ATV treks)

Day 5 Travel back to airport in a luxury private van




$950 per person

Adventure and Nature in Costa Rica Package


4 nights of accommodation in a 3 bedroom luxury condominium

Day 1 Travel from airport in a luxury private van

Day 2 Canopy Tour and ATV tour through a rainforest

Day 3 Full day tour with a professional naturalist guide to the Manuel Antonio National Park, which often lets visitors see monkeys and other animals and lets them relax on one of Costa Rica's most beautiful pacific beaches

Day 4 Free day

Day 5 Travel back to airport in a luxury private van




$595 per person

Premium Fishing Package


4 nights of accommodation in a 3 bedroom luxury condominium

Day 1 Travel from airport in a luxury private van

Day 2 Full day offshore fishing in a brand new 42' Maverick

Day 3 Full day offshore fishing in a brand new 42' Maverick

Day 4 Free day (optional activities include a canopy adventure or ATV treks)

Day 5 Travel back to airport in a luxury private van




$1195 per person

Presidential Fishing Package


4 nights of accommodation in the premium Marbella 3 bedroom, 3.5 bathroom panoramic view condominium

Day 1 Travel from airport in a luxury private van

Day 2 Full day offshore fishing in a brand new 42' Custom Maverick

Day 3 Full day offshore fishing in a brand new 42' Custom Maverick

Day 4 Free day (optional activities include a canopy adventure or ATV treks)

Day 5 Travel back to airport in a luxury private van




$1495 per person
Please note:
Rates are per person in a group of four people.
You may bring a fifth person for free if you are taking advantage of any of the Luxury Packages.
You can bring two people for free if you are taking advantage of the Premium or Presidential packages.
Rates are subject to change without notice.

Call Stay In Costa Rica today to take advantage of one of these fantastic vacation package deals:
From the United States: 1.866.888.6424
From inside Costa Rica: 637.7111
For more information about other Costa Rica topics, check out the following links: