Part of the Costa Rica Vacations series.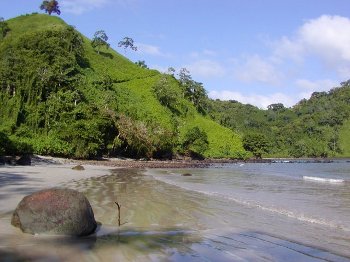 While many visitors choose to stay in a hotel, Costa Rica rentals such as condominiums or houses are ideal if you desire more spacious accommodations or additional amenities. The country has a unique geography, and you may choose vacation rentals in Costa Rica near the ocean, rainforest, or even a volcano.

Although private home owners frequently rent their residences to vacationers, vacation homes in resorts like Los Sueños in Jacó, Costa Rica provide more reliability and also more amenities, such as in-home massages and catering. With 13 different residences available, there are lodging options for visitors with all tastes. These Costa Rica house rentals range from 3,000 to 9,000 square feet and contain between three and seven bedrooms. With upscale amenities like wine bars, home theaters, or Jacuzzis in addition to views of the ocean, rainforest, or golf course, the rentals at Los Sueños Resort are luxurious and peaceful. However, for the budget-minded traveler, the resort offers condominiums that are less expensive but still well-furnished with beautiful views.
For more information about other Costa Rica topics, check out the following links: