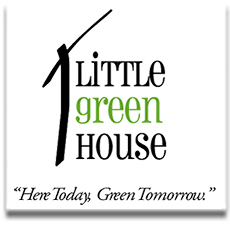 BocaRaton.com is going GREEN!

---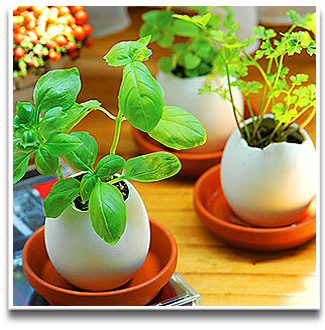 Egglings. Our most popular item! The precious little Eggling looks and feels like an extra large egg, but crack its top and discover a garden ready for sowing! Extremely popular with children and future gardeners, the Eggling is made of white porous ceramic (2.125" height x 1.875" diameter) and comes with a terra cotta tray and seed pack of either herbs or flowers. Start your own herb or flower garden today!

Cultivation is easy - all the plants grow for up to five months in the Eggling's fortified peat mixture, after which the Eggling can be planted directly in soil. When you're ready to transplant, you can use every part of the egg. The egg shell can be broken down and packed into the new soil. The small terracotta plate the egg sits on can be used with another plant, or also broken down and used in your orchid pots. Packaged individually in a gift box.

Available in the following flavors: Basil
Italian Parsley
Mint
Thyme
Chrysanthemum
Phlox
Petunia
Lavender De Provence ••• (On Back Order)
Wild Strawberries
Prickly Cactus
Spicy Red Peppers Price: $ 9.95 each Egglings Link

---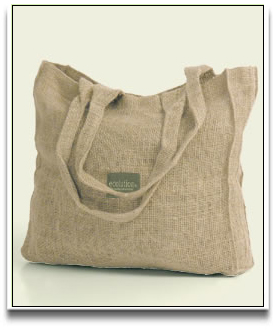 The Basic Shopping Bag. 100% Hemp. Chemical Free. Natural Dyes. Waterproofed. Dimensions: 3" x 15" x 15.5" • Available in Natural.
Price: $ 6.95
Shopping Bag Link
---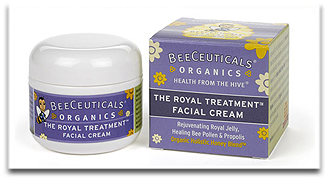 A distinctive recipe of Royal Jelly (a powerful nutrient-dense food reserved specifically for the Queen Bee), revitalizing Bee Pollen, healing Propolis, Organic Chamomile and Calendula to soothe and restore balance, Sunflower Ceramides to renew, Sea Kelp to draw out toxins and BeeCeuticals famous musical medley of Organic.

Parsley, Sage, Rosemary and Thyme™ that reduces fine lines and gives the face a youthful, healthy appearance. Our unique Organic Holistic Honey Blend ™ creates a unique barrier that allows ultimate cellular rejuvenation. This complex helps retain moisture in the intercellular matrix of the dermis, filling the gaps between fibers to reduce wrinkles. Your skin will appear glowing and energized. A true overnight wonder.

Ingredients: Purified Water, Vegetable Glycerin, Organic Olive Oil, Vitamin E, Unsaponified Avocado Oil, Cetearyl Alcohol (Vegetable Derived), Ceteareth-20, Glyceryl Stearate (Vegetable Derived), Organic Shea Butter, Organic Holistic Honey Blend™, Organic Sweet Almond Oil, Bee Pollen, Propolis, Stearic Acid (Vegetable Fat), Cetyl Alcohol (Vegetable Derived), Propolis Wax, Organic Parsley Extract, Organic Sage Extract, Organic Rosemary Extract, Organic Thyme Extract, Organic Calendula Extract, Organic Chamomile Extract, Organic Aloe Vera Gel, Saccharomyces Lysate (OxyPeptide from Yeast), Sea Kelp, Royal Jelly Extract, Vitamin A, Vitamin C, Dehydroacetic Acid, Benzyl Alcohol, Caprylic/Capric Triglyceride, Hydrogenated Lecithin, Ceramides 1 (From Sunflower), Ceramides 2 (From Sunflower), Ceramides 3 (From Sunflower), Organic Lavender Essential Oil.

Price: $ 21.50 Facial Cream Link

---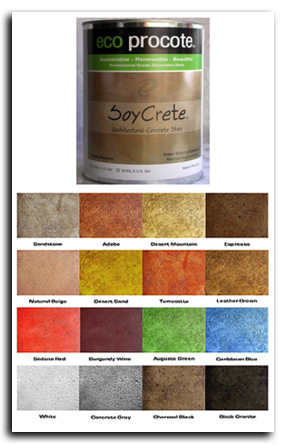 A professional grade, semi-transparent architectural penetrating concrete stain made from bio-based soy technology. An acid-free, non toxic concrete stain alternative that is ideal for all interior and exterior porous surfaces such as: concrete, masonry, brick, stucco, fiber cement, rammed earth and natural stone surfaces. The advanced technology will provide you with more than double the spread rate (400-600 sq.ft. p/gal) compared to competitive products. You simply can't find a safer, more flexible or more affordable decorative concrete stain.

Available Colors Link Sandstone
Adobe
Desert mountain
Expresso
Natural Beige
Desert sand
Terracota
Leather brown
Sedona red
Burgundy wine
Augusta green
Caribbean blue
White
Concrete gray
Charcoal black
Black granite Gallery Link Page Link Price: $ 44.95

---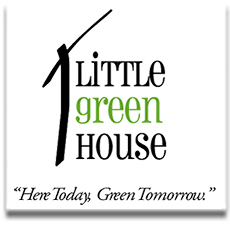 Little Green House is your source for healthy, green products including recycled materials used in lighting fixtures, home accents, furniture and countertops, sustainable green flooring, safe cleaning products, bed bath, eco-friendly garden and your office. Little Green House is dedicated to bringing the highest quality environmentally friendly solutions for anyone seeking to lead a healthy and sustainable lifestyle. Little Green House provides topics and ideas for leading a greener lifestyle, one that uses less energy, less water, recycles more, uses all of our resources to the fullest and carries a lighter footprint.
Phone: 954.673.5581
Email: Jessica@LilGreenHouse.com
Web site: www.LittleGreenHouse.com
---

Leadership in Energy and Environmental Design
What is LEED®? The Leadership in Energy and Environmental Design (LEED) Green Building Rating System™ is the nationally accepted benchmark for the design, construction, and operation of high performance green buildings. LEED gives building owners and operators the tools they need to have an immediate and measurable impact on their buildings' performance. LEED promotes a whole-building approach to sustainability by recognizing performance in five key areas of human and environmental health: sustainable site development, water savings, energy efficiency, materials selection, and indoor environmental quality. LEED provides a roadmap for measuring and documenting success for every building type and phase of a building lifecycle.