Video Sponsored by: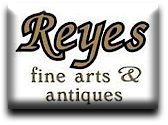 ReyesFineArtsAntiques.com

New Law and Symposium Focus Attention On Florida's Endangered Coral Reefs
By Paul Brinkmann
A new law will prompt billions of dollars in public spending and raise water bills to end a long-standing pollution problem affecting Florida's coral reefs.
Ocean outfalls, or pipes, that discharge partially treated sewage water into the Atlantic Ocean will soon be a thing of the past, but the price will be steep. Broward County alone has estimated the transition will cost $400 million to $900 million over the next 18 years. South Florida has six municipal treatment facilities – the Miami-Dade Central District, Miami-Dade North District, city of Hollywood, Broward County, Boca Raton and Delray Beach – that discharge treated wastewater to the ocean.
The 11th International Coral Reef Symposium, held July 7-11 in Fort Lauderdale, is helping focus attention on the importance of the reef ecosystem. The gathering of the world's leading ocean scientists happens once every four years.
Gov. Charlie Crist used the forum to sign a bill on July 8 that requires local municipalities to develop a detailed plan by 2013 to decrease nutrients discharged through the outfalls, and eliminate them as a primary method of disposal by 2025. The law also prohibits construction or expansion of new pipes on Florida's southeastern coast.
Precise costs are not likely to be known until the detailed plans are submitted in 2013, but a 2006 University of Florida study indicated increased water costs of eliminating ocean outfalls, including treatment and reuse, would be an average of $2.64 per 1,000 gallons. A household using 7,500 gallons of water per month would pay $19.80 more each month. Scientists at the symposium were pleased with the actions, although many have called for removal of the pipes sooner.
Liana Talaue McManus, a marine scientist at the University of Miami, said the coral reefs need more attention.
"There's a shortage of information and monitoring," she said. "It's difficult to justify saving the reef, if you can't show the net benefit."
McManus said the sewage outfalls and poorly designed beach renourishment programs are two major local threats to the reef.
The barrier reef off the Florida coast is the third-largest in the world. A state study of Florida's natural and artificial reefs showed reef-related expenditures generate $6.3 billion in sales and income and sustain more than 71,000 jobs annually. But, a report by the National Oceanic and Atmospheric Administration released at the symposium said nearly half of U.S. coral reef ecosystems are considered to be in "poor" or "fair" condition, including Florida's. While the Florida reef hasn't deteriorated much recently, it has been degraded over time and remains damaged. The report said overfishing is a key threat in Florida.
A featured scientist at the symposium warned that climate change could damage the life-support system for reefs and oceans.
"If greenhouse gas emissions are not brought down, the whole range of species in the reef ecosystem is at great risk," said Philip Munday, of James Cook University in Australia. "Climate change will threaten reef fishes at their most critical life stages. We must keep fish stocks as healthy as possible so they will be better able to withstand these pressures."

Regions Bank Deals Troubled $19M Loan
By Brian Bandell

Regions Bank has sold its mortgage on Strada 315 in Fort Lauderdale to a Philadelphia-based real estate private equity firm.

It's one of the latest transactions in a series of banks selling notes on troubled South Florida projects to investors. While banks seek exit strategies, discount-hungry buyers see opportunities. In Strada 315's case, Regions was facing a bankruptcy case delaying the collection of its loan.

No price was disclosed for the July 1 deal between Birmingham, Ala.-based Regions (NYSE: RF) and Lubert-Adler Strada Note Holder, an affiliate of Lubert-Adler Partners. Several calls to the buyer were not returned. Its Web site boasts more than $4 billion in equity and more than $15 billion in assets, including residential, commercial and resort properties.

Regions made a $34.8 million mortgage with Strada 315, but that was reduced to $19.3 million at the time of sale, according to court documents. The condo developer filed Chapter 11 on Feb. 11, claiming $37.1 million in assets and $29.4 million in liabilities. Regions had the largest secured claim, but there were about $1.5 million in secured construction liens, as well.

Since it started closing sales in January, Strada 315 recorded 50 deeds out of its 117 units. Its one- and two-bedroom units range from 1,050 to 2,100 square feet. The mortgage Regions sold amounts to $288,059 an unsold unit.

A Regions spokesman did not provide comment by deadline. The bank has $838 million of its $1.38 billion condo loan portfolio in Florida as of March 31, according to a slide it presented to potential investors.

Banks have been fielding calls from vulture funds interested in buying notes for months, and finally they are showing a willingness to sell, said Lewis Goodkin, a real estate analyst and president of Miami-based Goodkin Consulting. "The last thing banks need to deal with is all the workouts," he said. "They are better off biting the bullet and, assuming they survive, they can go on to things that are better, instead of dealing with problems that won't be resolved short term."

FPL and Miami Dade College Are Now Atomic Partners
BY ED DUGGAN

Florida Power & Light Co. hopes to accelerate its nuclear energy plan, which would enable it to serve more customers and add jobs.

Central to the Juno Beach-based utility's vision is that the nuclear option outweighs coal, oil and natural gas in Florida's energy future. It wants to build two more nuclear generating facilities near its five existing fossil fuel and nuclear power-generating facilities at Turkey Point, a remote site on Biscayne Bay at the eastern end of 360th Street in Miami-Dade County.

It won't happen overnight – the energy producer is still doing feasibility and environmental studies for the two proposed power units and the credit market has challenges – but it is already working on another need: cultivating a new cadre of technology workers to be used in both its existing and planned facilities. Scott Burnell, a spokesman for the Washington, D.C.-based Nuclear Regulatory Commission, said that the utility companies understand the educational pipeline needs support.

"We have to produce the skilled manpower for both existing and planned operations," he said.

Miami Dade College students Gabriel Aldana, Esperanza Lapais and Victor Del Cid have bought into the nuclear vision for more practical reasons: They say they have dreams of high-paying jobs in a clean energy industry that seems destined to be around for the rest of their working lives.

These students – and 19 others in their class – are part of Miami Dade College's innovative two-year nuclear technology training program that is now in its second year. Aldana, 22, had planned to be an electrician until he heard about a two-year nuclear technician programs at the college. He had initial concerns about safety, but said he soon discovered it was safer to work at the power plant than to stay at home.

Lapais, 30, married with a daughter, was seeking a degree in computer engineering before she switched to the nuclear tech course. She is one of six females students in her class of 22. "All my friends and family are behind me, she said.

Del Cid, 23, married with two young children, switched from a Bachelor of Arts degree in special education at Florida International University to the nuclear program at Miami Dade College for what he sees as a job stability and growth opportunity.

The FP&L/Miami Dade College partnership is a smart plan, and one that more and more specialty industries will adopt, said Karl McHale, president of Computer Careers, a Miami-based technology recruiting and placement firm.

"It's cost-effective for their needed skills, and it makes sense to tap the local market, rather than trying to rely on ex-military hires alone," he said.

The three students are already getting a practical nuclear taste – as summer interns shadowing experienced nuclear maintenance workers at the huge facility.

FP&L employee Mark E. Denis, a retired Navy nuclear expert and one of the nuclear course instructors at Miami Dade College, said the students will earn every bit of their salaries, sometimes working in cramped, hot conditions where everything must be triple-checked in advance and security is never out of mind. It takes brains, integrity, diligence and a squeaky-clean reputation to make the cut, program officials say.

Before students earn an intern position, they are subject to a full FBI background check – and some are refused due to past indiscretions.

When qualifying students finish the first year of the two-year Associate of Science degree course, FP&L will hire up to 30 summer interns at $16.50 an hour.

FP&L has pledged to hire 20 of the graduates each year for entry-level positions at $25 an hour, or a $52,000 base salary.

After a year on the job, the employee qualifies for a journeyman's license – and a big jump in salary.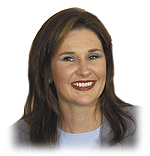 Darcie Lunsford's Hair provided by:
Wild Hare Salon and Spa | 2120 St. Andrews | Boca Raton

South Florida Business Journal
ARCHIVES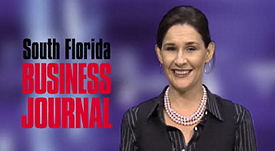 South Florida Business Journal Archives
SouthFlorida.BizJournals.com.