Video Sponsored by: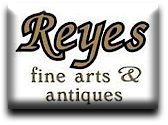 ReyesFineArtsAntiques.com

WCI Becomes Latest Homebuilder To Fall Into Bankruptcy
By Brian Bandell and Ed Duggan


In a much-anticipated move, WCI Communities and 126 of its subsidiaries filed for Chapter 11 reorganization on Aug. 4 in a Wilmington, Del., federal court. The move follows bankruptcy filings by Fort Lauderdale-based Levitt and Sons and Hollywood-based TOUSA within the last 12 months.

A call to be paid in cash by holders of $125 million in short-term notes appears to have been the final insult to WCI, already suffering from too much debt, slow sales, walk-away buyers and a diminished cash flow.

Aug. 4 was the deadline to pay the notes or potentially trigger a default on WCI's entire $1.8 billion of debt and shut off its credit.

In early 2007, billionaire investor Carl Icahn became interested in Bonita Springs-based WCI, certain there was substantial value that could be unlocked from the firm's 12,000 acres of land holdings and potential cash flow from ultra-luxury towers under construction across South Florida, including One Bal Harbour, Mosaic and Oceanside Plaza.

Icahn acquired a large stake in WCI and is now its chairman. Miami real estate analyst Lewis Goodkin said an Icahn representative called him to discuss a WCI asset research assignment, but a research proposal and fee deal was never struck. Icahn's investment consortium offered to buy WCI for $22 a share, or about $928 million.

"The thing that was obvious from the beginning was that they felt that they had a lot of answers that they really didn't have," Goodkin said. "They made some assumptions about the land portfolio and closings that were optimistic, to say the least."

The WCI board turned down Icahn's offer, citing it as inadequate. In its voluminous filings, WCI claims $2.18 billion in assets, but only $61.1 million is cash. The homebuilder lists $1.92 billion in liabilities. WCI's legal team comprises Thomas E. Lauria and Frank L. Eaton, of White & Case in Miami, and Jeffrey M. Schlerf, of Wilmington, Del.

WCI officials declined to comment directly on the bankruptcy or the events leading up to it, but in a statement, Lauria said: "The company has worked very hard to formulate the special relief it would need so that its transition into Chapter 11 would have no impact on past, present or future customers." There are 60,976 creditors listed in WCI's court filings.

"Vulture buyers will look to pick the bones of their condos at discounts of up to 50 percent from their former retail prices," said real estate analyst Jack McCabe, CEO of McCabe Research & Consulting in Deerfield Beach.

Single-family homes in distress sales could go at discounts of 40 to 50 percent off their former retail prices, while land could be down 60 to 70 percent from comparable sales of a year or two ago, he said.

"It would take a careful appraisal of each project and their various components to come up with solid numbers," McCabe said.

WCI stock had dropped to 60 cents before the bankruptcy filing halted trading. The following day, WCI stock began trading on the Pink Sheets under the symbol "WCIMQ."

South Florida Exports Going Gangbusters
By Bill Frogameni


With the economy tanking and the national debt hovering at a record $9 trillion, here's the good news: South Florida's foreign exports are way up, due largely to the U.S. dollar's prolonged slide.

Trade data compiled by the U.S. Census Bureau shows exports increased from $3.2 billion in May 2006 to $4.6 billion in May 2008, a gain of 44 percent. Exports from the first five months of this year totaled $21.24 billion, up 21 percent from $17.62 billion during the same period last year. The combined data was taken from the tri-county area's six major airports and seaports: Miami International Airport, the Port of Miami, Fort Lauderdale-Hollywood International Airport, Port Everglades, Palm Beach International Airport and the Port of Palm Beach.

This upswing has meant lots of business for Melvyn Cohen, the longtime exporter and owner of Manaco International Freight Forwarding, a small shipping logistics company at Port Everglades.

"[The dollar] started dropping two years ago and then, a year ago, our business really started picking up," he said. "From 2006 to 2008, you're looking at about a 70 percent increase [in exports]."

Cohen said Manaco's imports have declined as exports have grown, but imports comprise just 5 percent to 7 percent of his business. Overall revenue for Manaco increased about 30 percent during the same period, he said, positioning him to do about $2 million in business this year.

Manaco ships worldwide, but Cohen said most of his exports head to Europe. "Goods we're shipping right now [from South Florida] are boats, autos, marine engines and household goods for people moving back to their home countries," he noted. Add in some computer equipment, and that accounts for about 60 percent of the freight Manaco ships from local ports, Cohen said.

In Miami, Alvaro Fabre, owner of the medium-size Magnum Freight Corp., said he's seen a 30 percent to 40 percent spike in exports.

"We see it due mainly to the strong currencies in Latin America," he said. "The dollar has weakened. Thus, for the importers, to import to Latin America from the U.S. is a good deal for them right now."

It's a good deal for Magnum, too: "The bulk of our business, about 90 to 95 percent, is exports from the U.S. to Latin America," Fabre said. "I don't think people in the logistics and forwarding industry in South Florida are lacking in work," said Mark Mairowitz, executive VP at the Weston office of World Cargo Alliance Family of Logistic Networks, a partnership group of international logistics providers. "Many of our members in North America, even those who haven't been previously involved in exports, have seen an uptick."

Coconut Grove Waterfront Getting Proposed Overhaul
By Oscar Pedro Musibay


The city of Miami plans to demolish the Coconut Grove Convention Center, currently a soundstage for movies and television's "Burn Notice," as part of a plan to make the Grove waterfront more walkable.

The proposed phased project, designed by Sasaki Associates, would cost about $160 million and includes construction of a three-story garage, improvements to South Bayshore Drive and the transformation of portions of surface parking lots into open spaces. The plan also calls for a boardwalk that would become a feeder to a new pier without a Chart House restaurant. The Chart House's lease is up soon, and the city wants to use the restaurant's current location to locate commercial shrimp fishing interests currently operating from another part of the waterfront.

The garage is a key component of the plan because it will get cars off the streets and offer ground-floor space for maritime-oriented businesses.

Overall, a priority for planners is to get rid of the "ocean of asphalt" that undermines vista views and public access to the waterfront, said Enrique Nuñez, chief of urban design in the Miami Planning Department.

The city commission approved the Coconut Grove and spoil islands master plan July 24. Commissioner Marc Sarnoff, whose district includes the Grove, voted for the plan, which is broken up into four phases. A separate component, that represents $35 million of the $160 million total, would add a community center and could fit into the implementation of any of the four phases, Nuñez said.

But don't expect a complete makeover overnight, the commissioner said. "It will take many years to get all of the recommendations fully designed and implemented," Sarnoff said.

How soon the city would begin depends on finding money for the projects. Bond dollars for parks are already committed to other projects for the foreseeable future. So the city is setting priorities, Nuñez said, focusing on getting cars off the street and into the garage.

The plan to demolish the convention center goes back to former manager Joe Arriola. He stirred up opposition from some residents like Yvonne Bayona, who worried the city was going to bid off the public property to a residential developer. Bayona said the site's demolition is fine, but she would have preferred the city not have spent money on repairing the facility since it knew it would eventually demolish it.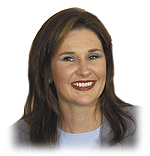 Darcie Lunsford's Hair provided by:
Wild Hare Salon and Spa | 2120 St. Andrews | Boca Raton

South Florida Business Journal
ARCHIVES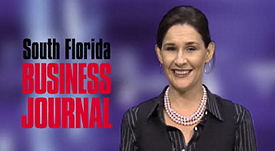 South Florida Business Journal Archives
SouthFlorida.BizJournals.com.