ProLogis selling 33.2M feet of industrial space nationwide
SouthFlorida.BizJournals.com
By DARCIE LUNSFORD
As many as 80 offers have been made on pieces of the 33.23 million square feet of industrial space that real estate titan ProLogis is now marketing for sale nationwide. But, the pricing "is all over the map," according to the real estate investment trust's chief investment officer.
Ted Antenucci made the comments during a Feb. 10 conference call with analysts. Antenucci did not specify what assets have bidders. The assets are being marketed in 14 U.S. regional portfolios, including 1.73 million square feet in Florida.
The Florida portfolio carries an estimated market value of about $80 million, real estate experts say. The assets cover many of the nation's top industrial markets. In South Florida, ProLogis is selling 187,581 square feet in the Copans Distribution Center and North Andrews Distribution Center in Broward County. The REIT also owns distribution hubs in Boca Raton, Miami-Dade County and elsewhere in Broward that are not being sold.
The remaining 1.54 million square feet on the block in Florida are in the Orlando and Tampa areas. "We don't intend to sell all of the assets that we have offers on, but the demand has been significant," Antenucci said of the whole U.S. portfolio. ProLogis (NYSE: PLD) has not put a price tag on the assets, but experts estimate their value at $1.43 billion.
"We expect to conclude a sale or some sales sometime in the end of the first quarter or early second quarter," Antenucci said.
The amount these assets garner, in a market absent of credit and full of sidelined-capital waiting for fire sales, is considered a harbinger for how 2009 will unfold. "Portfolios used to sell at a premium; now they sell at a discount," said Charles Foschini, vice chairman of debt and equity finance for CB Richard Ellis in Miami. Without financing, the pool of potential takers resembles a puddle. MORE SouthFlorida.BizJournals.com

State cuts could hit higher education hard
SouthFlorida.BizJournals.com
By Brian Bandell
While the federal government weighs its options to stimulate the economy, more deflation appears in store for Florida's higher education system – seen by many as the key to the state's economic future.
TWith the state's budget for the coming year projected to be down about 15 percent, universities are bracing for the next round of cuts. This would hit not just public universities, but students at private, nonprofit universities who get Florida Resident Access Grants (FRAG).
The state's higher education system is a focal point of Enterprise Florida's plan to grow the state's innovation and knowledge economy and funding it should remain a priority, said Sena Black, the organization's senior VP for marketing and strategic intelligence. Higher education boosts talent and research and development, but Florida universities have been losing top professors to other states, she said. "We like to say that education is economic development," Black added.
As part of a mid-year budget cut in January, the Florida Legislature slashed about 4.5 percent from the public university budget, causing some universities to cap enrollment, close programs and lay off staff. The state also reduced the per-student allocation for FRAG from $3,000 to $2,837. MORE SouthFlorida.BizJournals.com

Bank Atlantic Center seeks promotions to the max
SouthFlorida.BizJournals.com
By Kevin Gale
If you think the marketing spots at the BankAtlantic Center are maxing out, you're missing one obvious possibility – but Michael Yormark isn't.
The president of arena manager Sunrise Sports and Entertainment wants to sell naming rights for the Florida Panthers' hockey rink.
Nobody else in the National Hockey League has done that, and "we want to be first," he said, adding that he has a couple of strong candidates.
Yormark foresees a cool $300,000 to $500,000, which would add to the $5 million in sponsorship dollars that he and his marketing team have squeezed out during the past fiscal year. The arena was a finalist for Pollstar's building of the year and ranks 11th for indoor arena ticket sales, with 200 event dates a year.
""It's a huge accomplishment for this building. A short four or five years ago, we weren't even in the top 50," said Yormark, whose twin brother is CEO of the New Jersey Nets. A review of news clips shows both seem well regarded by sports marketing experts. First reported on SouthFloridaBusinessJournal.com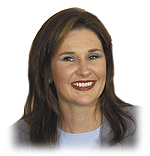 Darcie Lunsford's Hair Services provided by:
Wild Hare Salon and Spa | 2120 St. Andrews | Boca Raton

South Florida Business Journal
ARCHIVES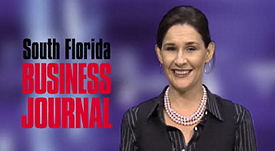 South Florida Business Journal Archives